This year Henry has developed a clear list of his favorite summertime activities. He is in school three days of every week, but that still leaves plenty of time to meander among his favorite places and with his favorite people.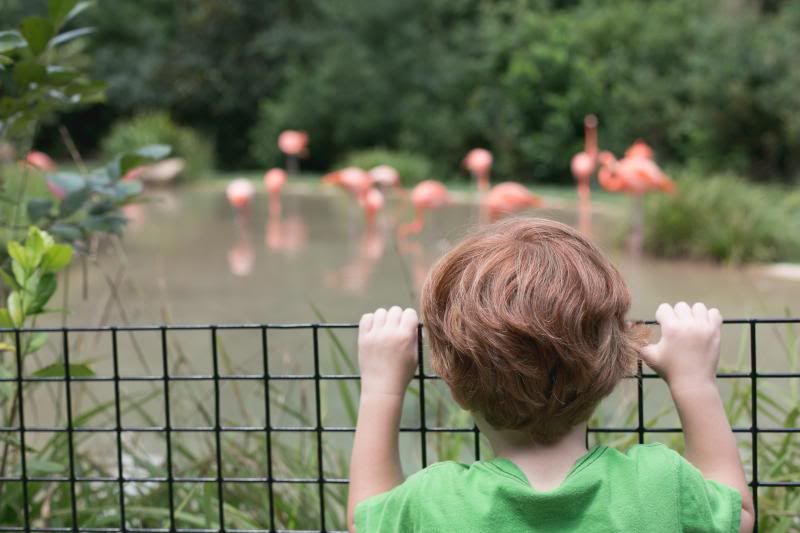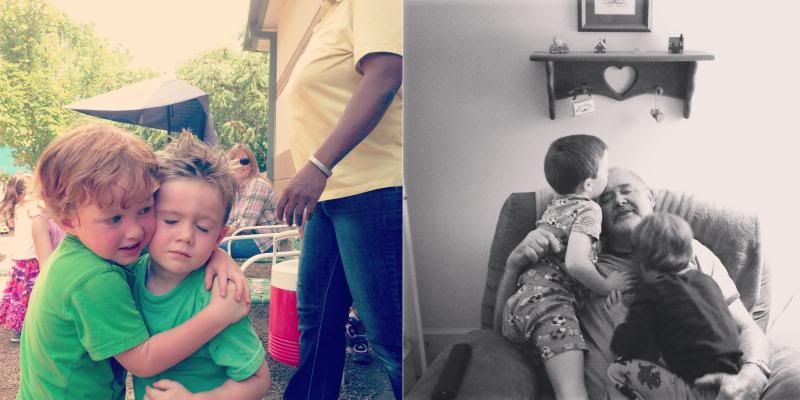 Wagner Berry Farm
has to rank at least in the top three of his favorite places. And Miss Martha's homemade strawberry popsicles just make the excursion a little bit sweeter. You know it's good when it's elbow-dripping-good.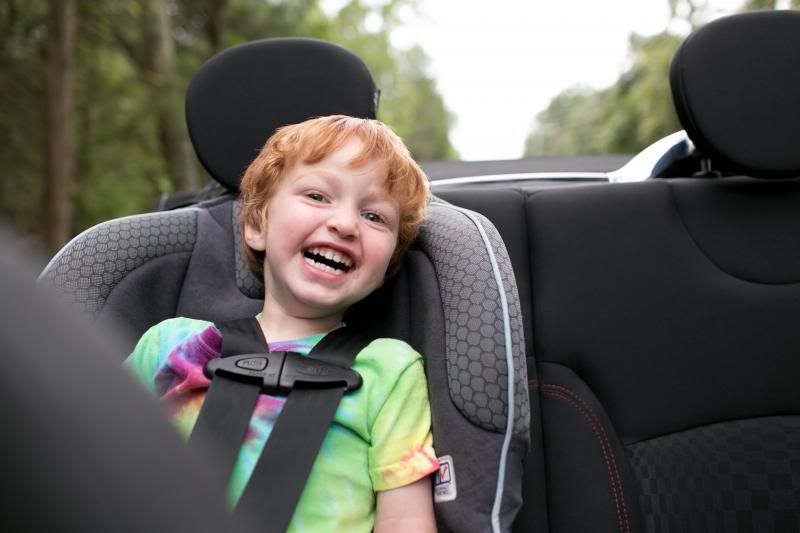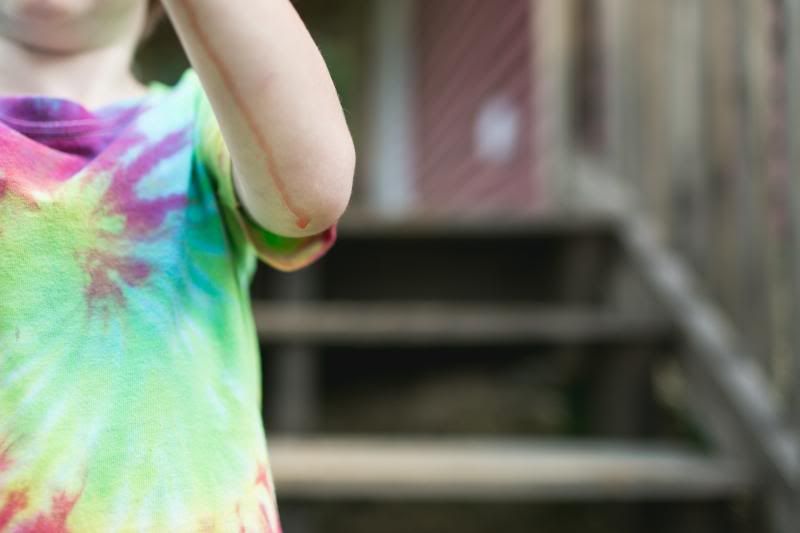 And we always love it when this handsome guy gets to join us on outings. Making faces at your wife- really!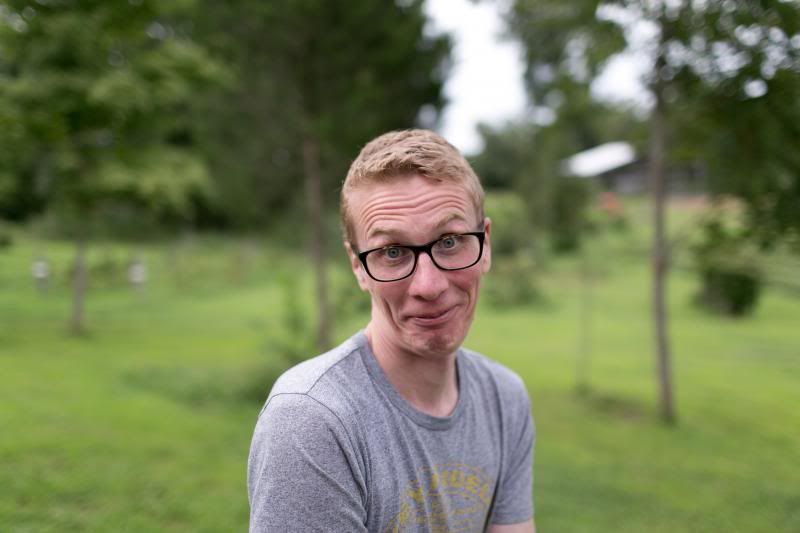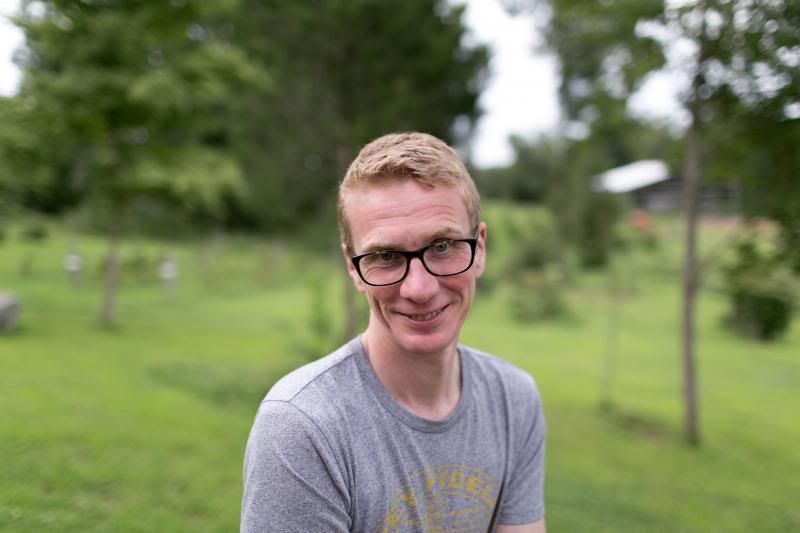 Usually when we go to the farmer's market we visit the one most local to us in Thompson's Station. But last week we branched out for some reason and made a trip to the Nashville Farmer's Market. I felt very safe on the drive there thanks to the hero in the back seat. And we bought so many peaches even Peter Parker couldn't carry them to the car.
We've discovered a new playground about a mile from our house, just at the end of the walking trail. Henry was so happy about going the other day he even cooperated for a photo or two on the way there. Rarity!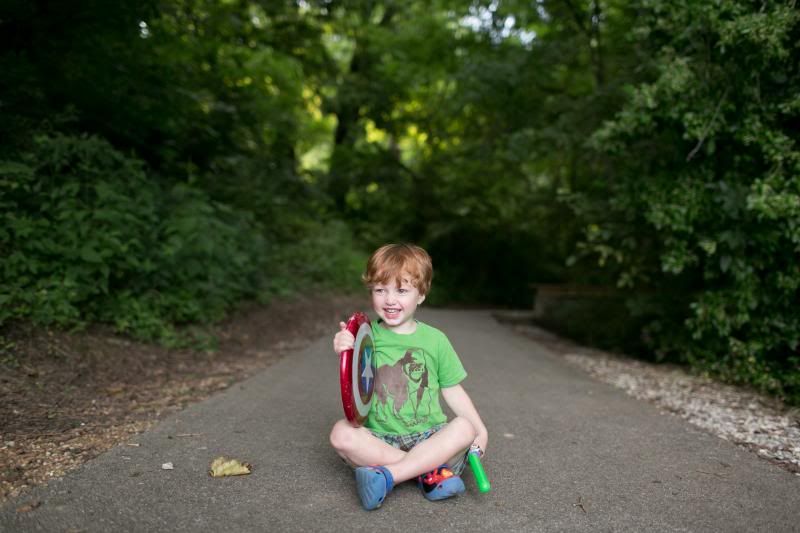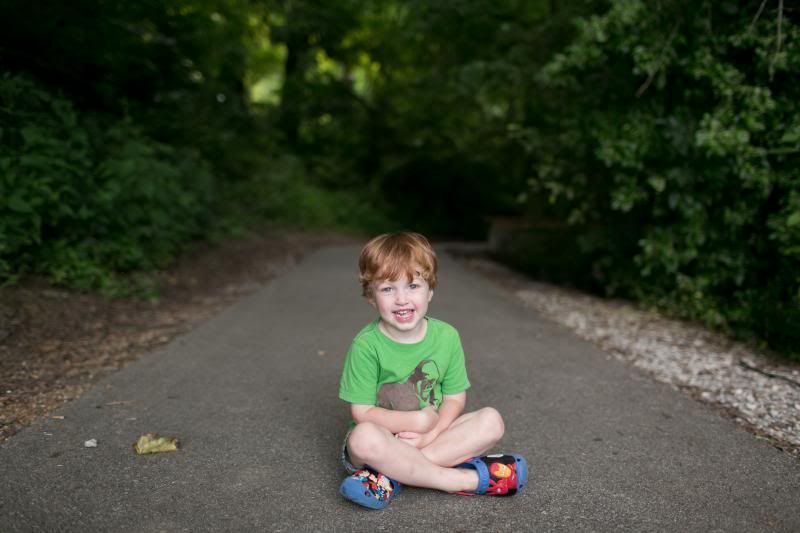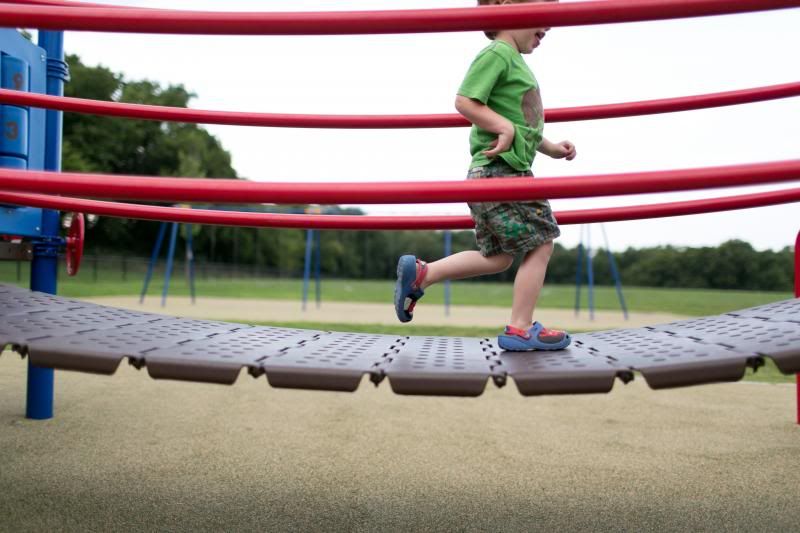 The new playground contains something that leaves nearly-3-year-old Henry powerless to resist. He just can't walk by one without stopping.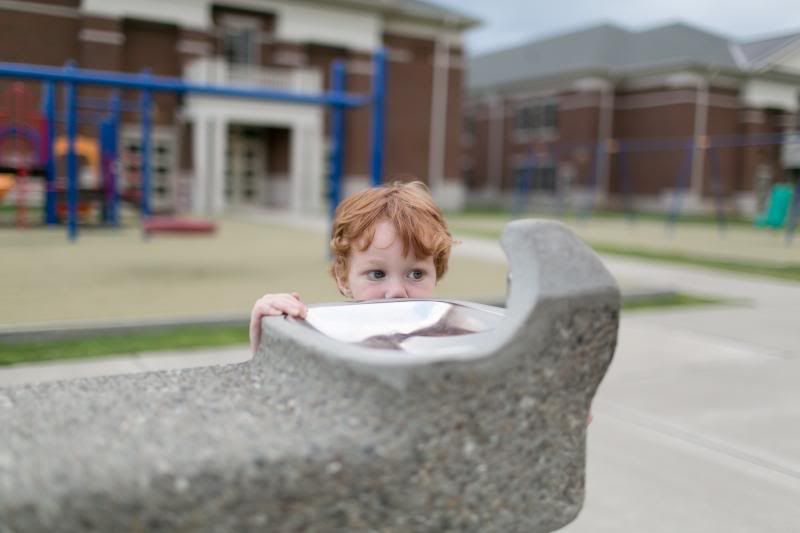 But alas, Henry isn't the only one who gets to take little field trips in this house. Brunch with one of my favorite friends and a trip to the Southern Living Idea Home was a great way to spend a Sunday last weekend!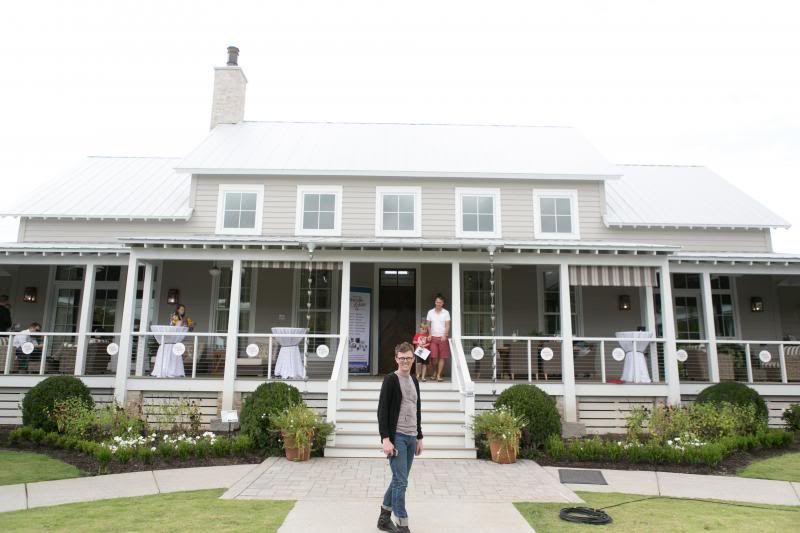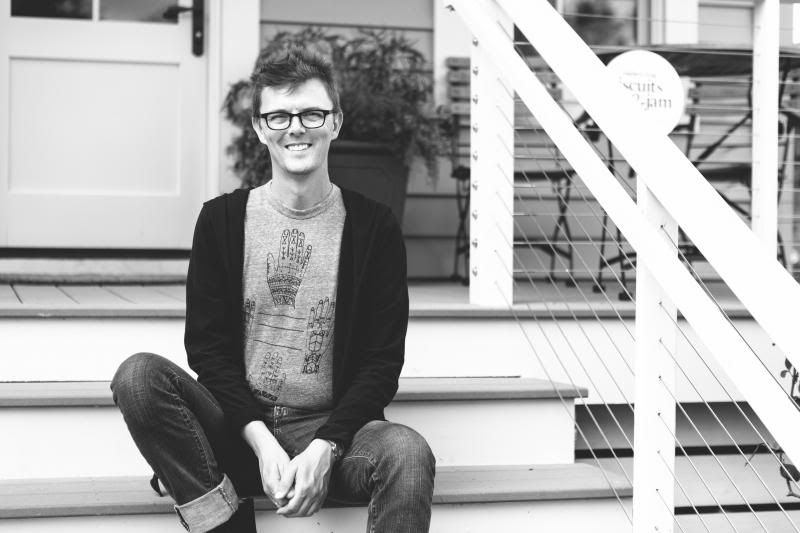 The heat of some of August's days has kept us inside at times. The sweet temptation of air conditioning was just too much to resist. But we kept busy.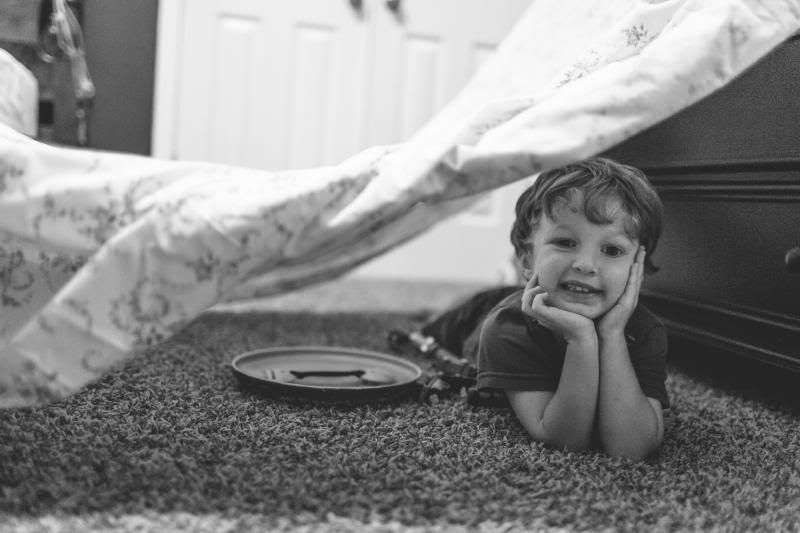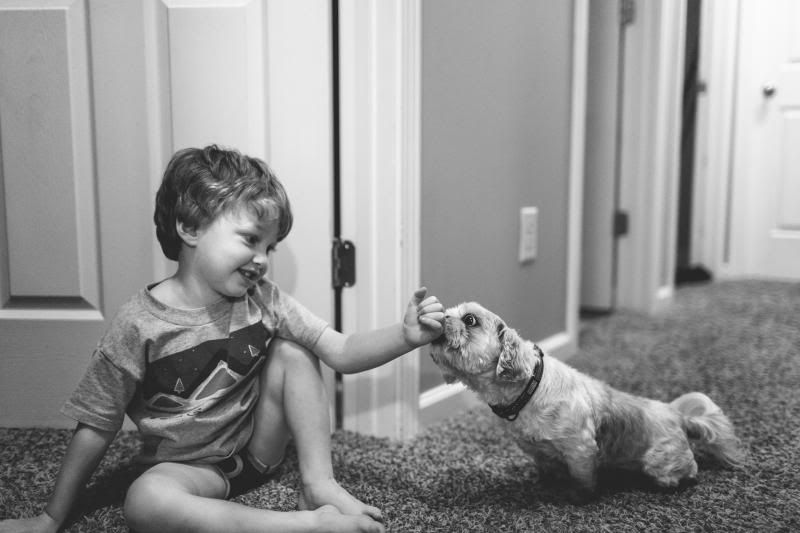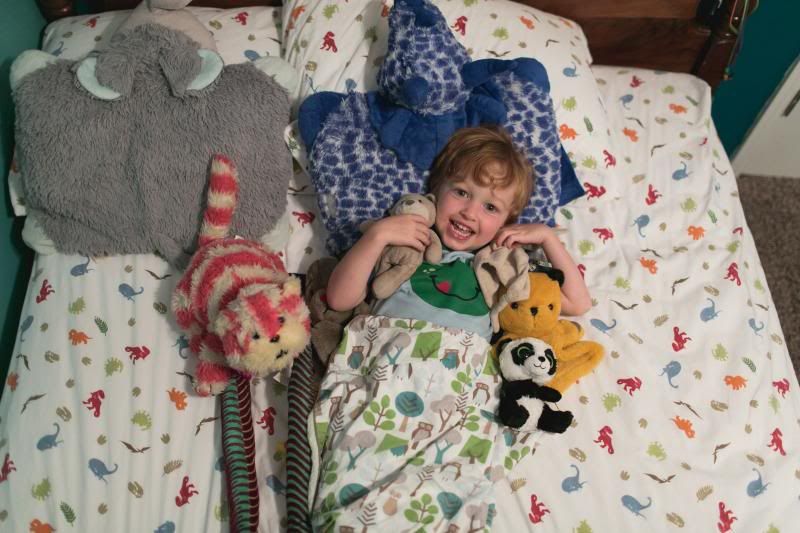 (He loves all his babies so much.)
Today we went to Target and they were putting out Halloween candy, signaling to us that summer is officially winding down. It hard to believe that soon we'll be picking out a Halloween costume! The days truly do fly by!