It seems nearly impossible that it's been almost a month since my last blog post. The days have really been flying by. Our calendar for the last few weeks has been full in a good kind of way.
One of the best days we had in October was a big Saturday family outing with the Pierce clan. For the last few months my dad has his heart
set
on going to
Lake Winnepesaukah
. I bet he mentioned it at least every other time I talked to him. So together all of us chose a Saturday and headed off to Lake Winnie- us, my mom, dad, brother, sister-in-law, niece, and nephew. How exciting! I
love
amusement parks. But it was not to be. The skies couldn't have been any more grey and the rain poured onto our windshields the entire drive.
My poor Dad was so disappointed. I think we all were. Luckily we'd been watching the forecast and had Plan B all figured out. We all had a great time, but the kids were blown away. It was so much fun to watch them.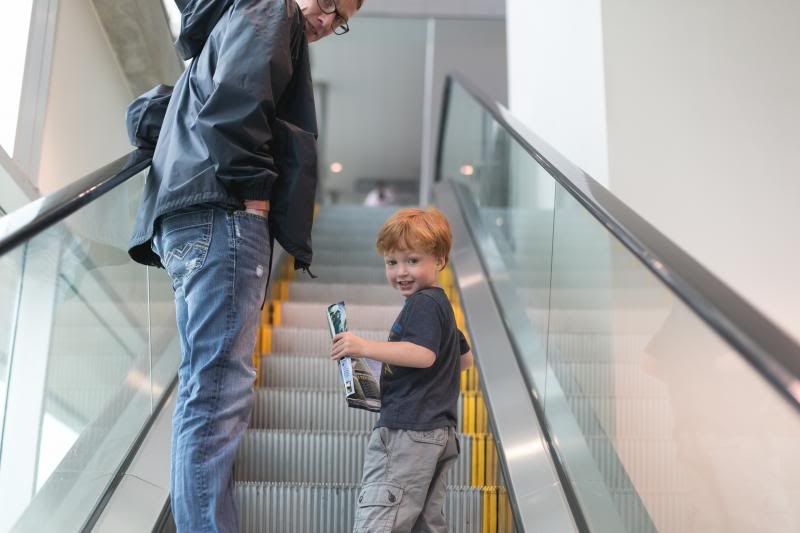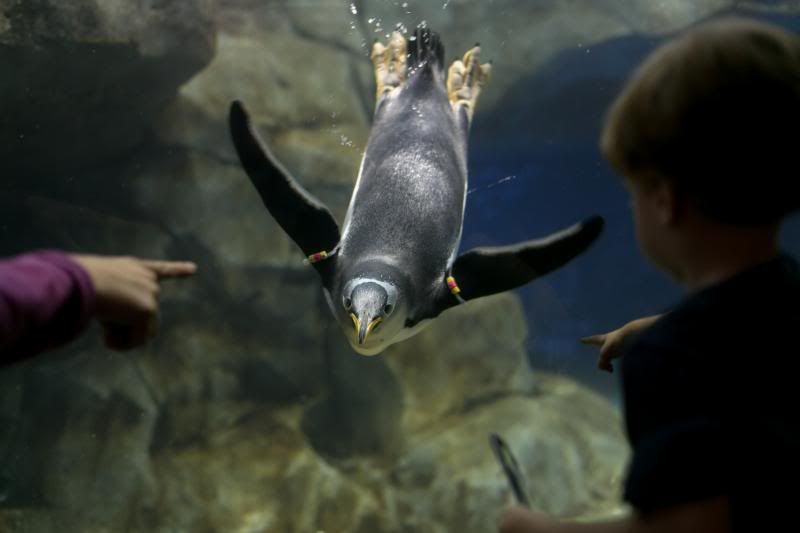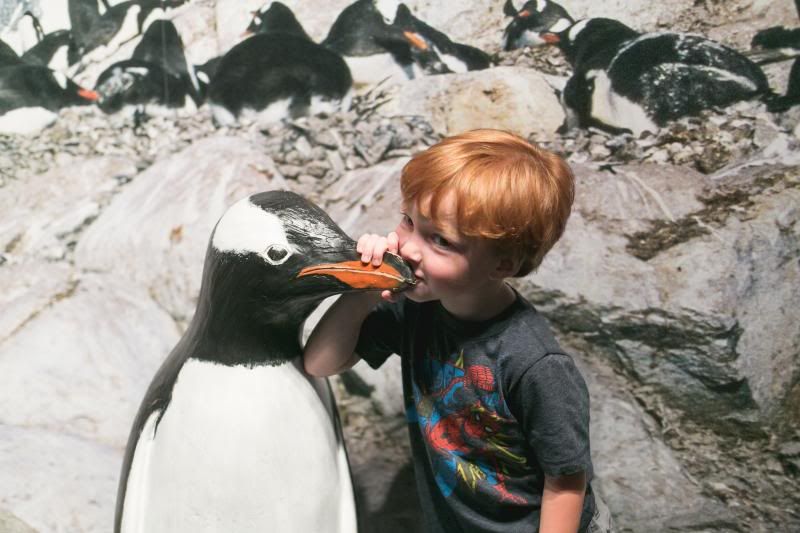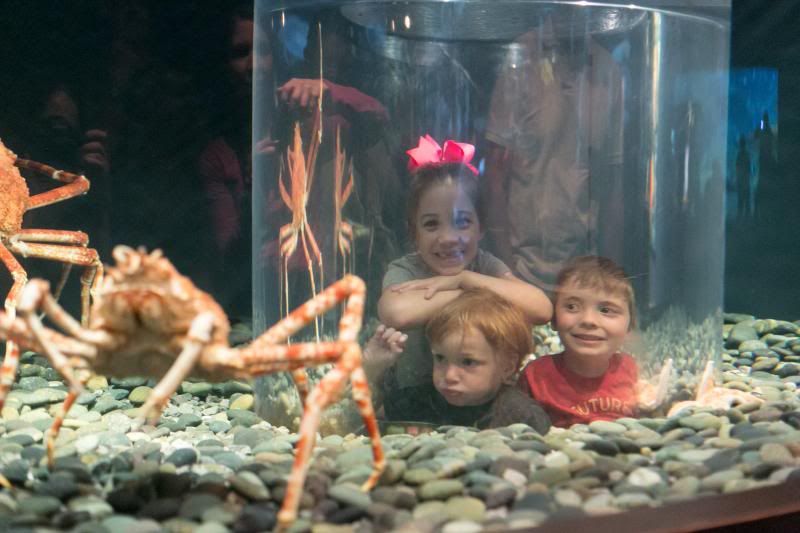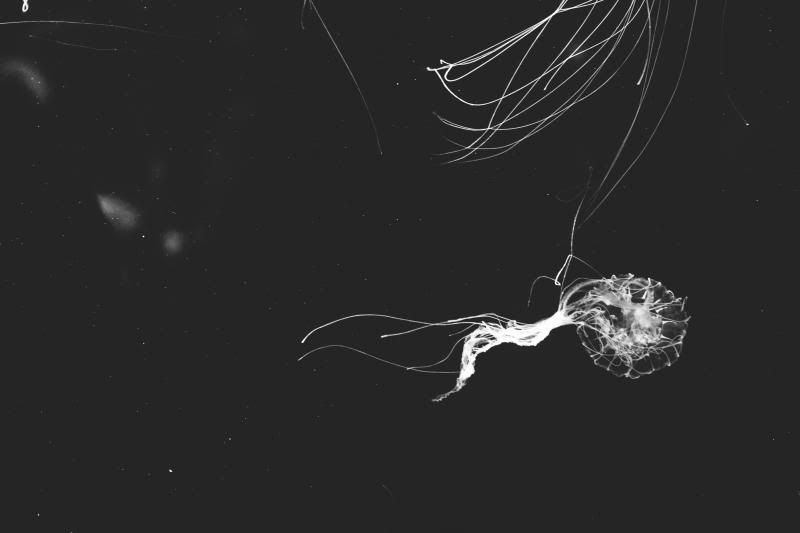 In April of 2011 we took this family picture at the Chattanooga Aquarium in front of one of the mirrored walls.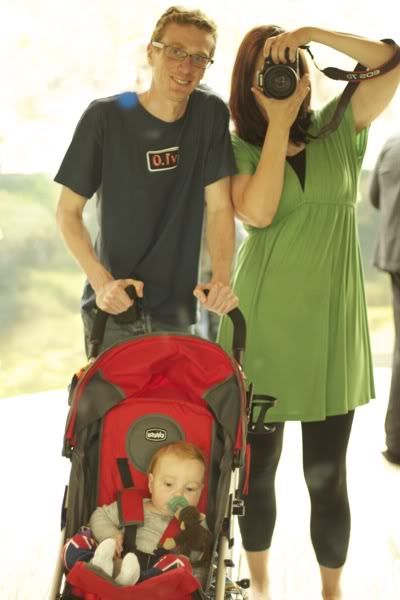 Here's this year's picture. We are clearly missing the rambunctious toddler who was too busy with the fish for any photos.
We just couldn't resist taking the kids to the IMAX theater there. The film was terrible but we did find the world's largest stuffed snake in the gift shop.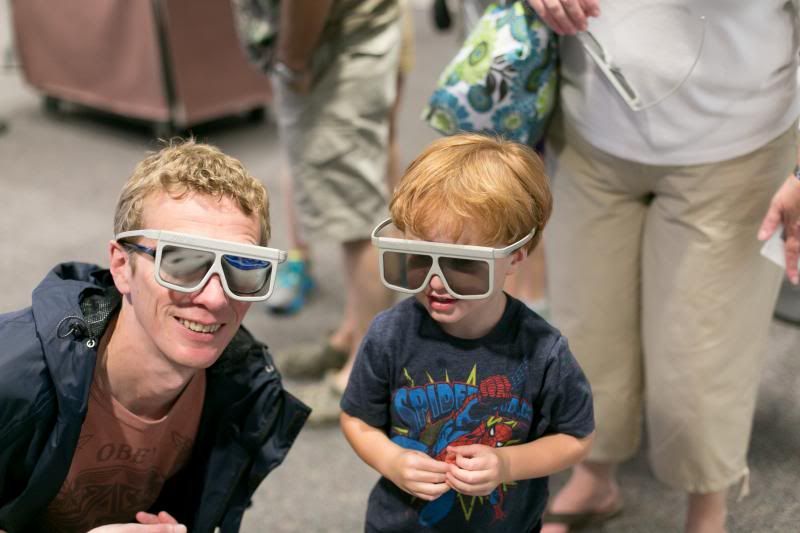 Imagine my delight when we walked by a Ben & Jerry's shop on the way back to the car. Perfect end to the day.
Time with my family is always one of our favorites, so when Mom asked us all out for a Fall cookout/bonfire it was a welcome invitation. Henry always loves afternoons at Gaga and Pappy's with his cousins.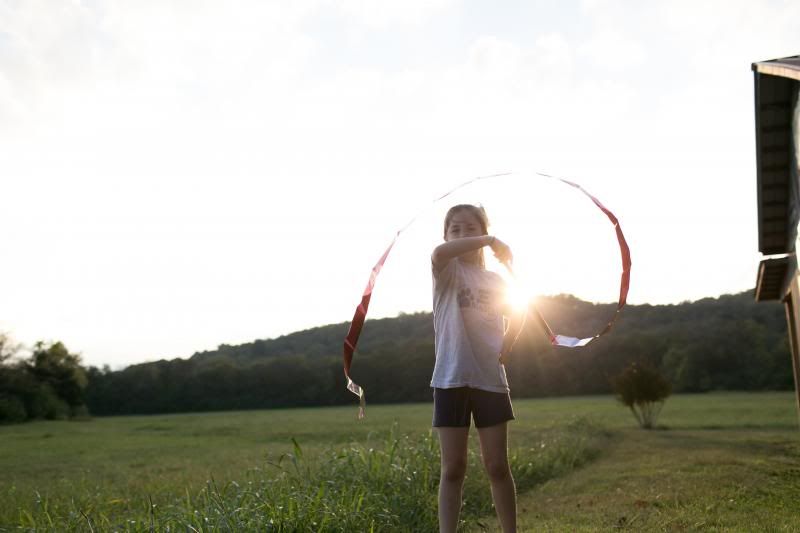 Will's first question when we pulled up at my parents' house was "Do you think the 4-wheeler is about?". So off we went, first thing, down the road and through the fields. We decided we'd try to find my brother's deer stand. We did find it- and then Will proceeded to do his best deer hunter imitation. My country boy.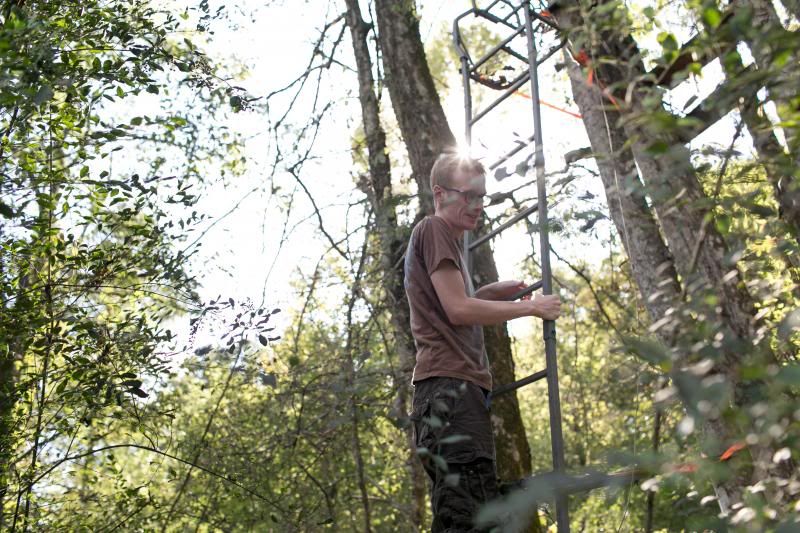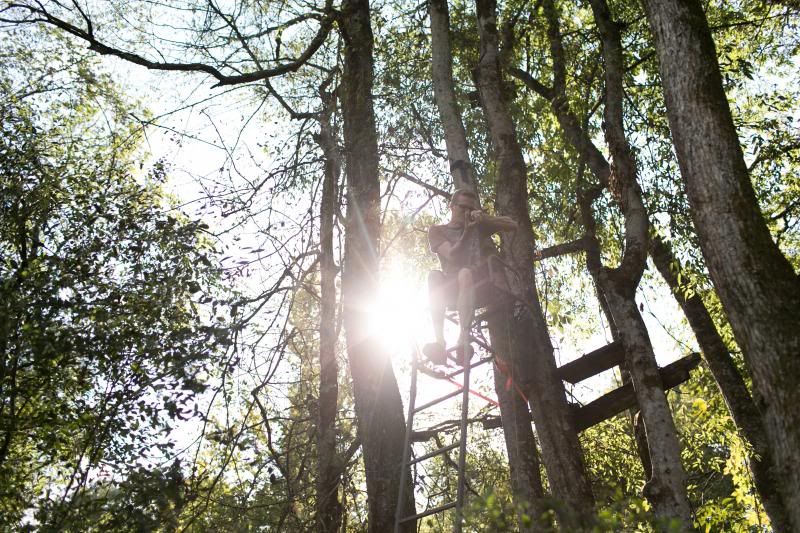 My other boy has been really challenging lately. I've always heard "It's not the terrible twos, it's the terrible threes!" and now I understand. Up until this point Henry has been a pretty easy-going and agreeable kid. I'm not saying he didn't try to buck our system sometimes, but he generally did what we asked him to do. Well those days are but pleasant memories. Henry has figured out that he really has some opinions and he's not quiet about it. And with a couple of near-tantrums thrown in for good measure. He's also become particularly annoyed with my camera lately. I can't imagine why. Will clearly demonstrated from where Henry inherited his ability to dodge photos.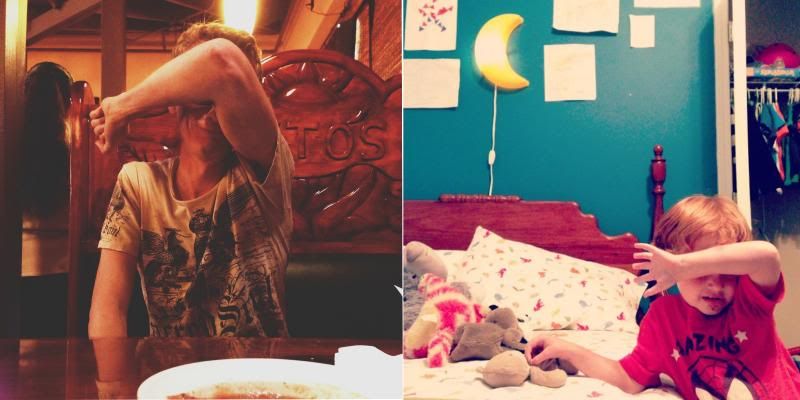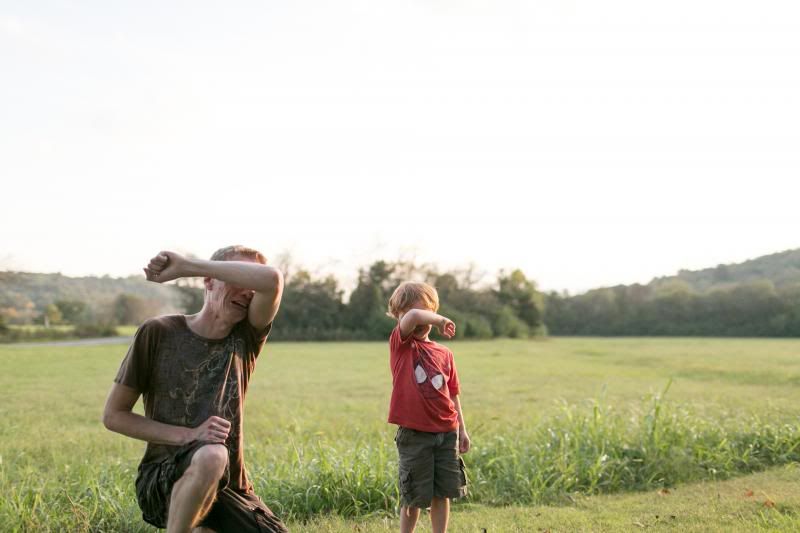 But as I've said before, luckily he mixes in enough adorable/sweet behavior to offset his toddler antics.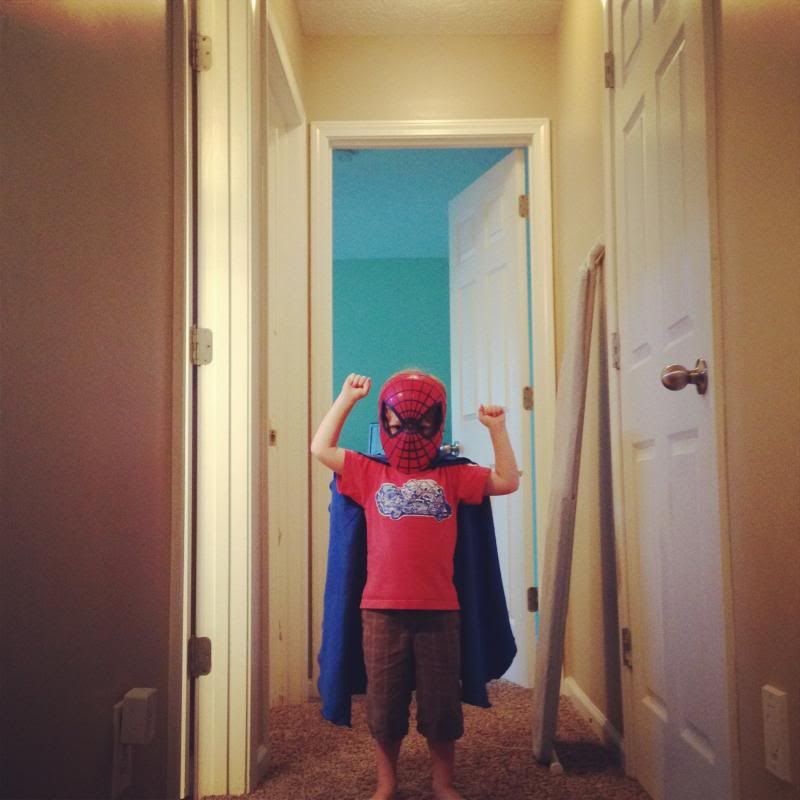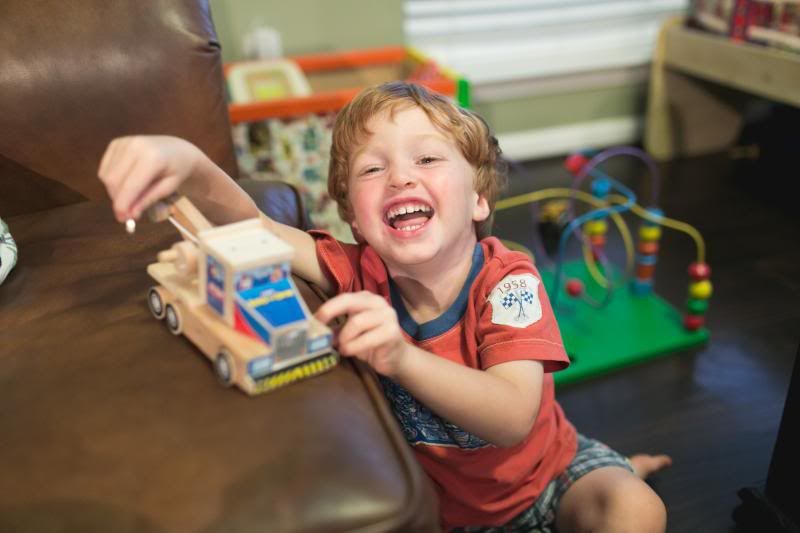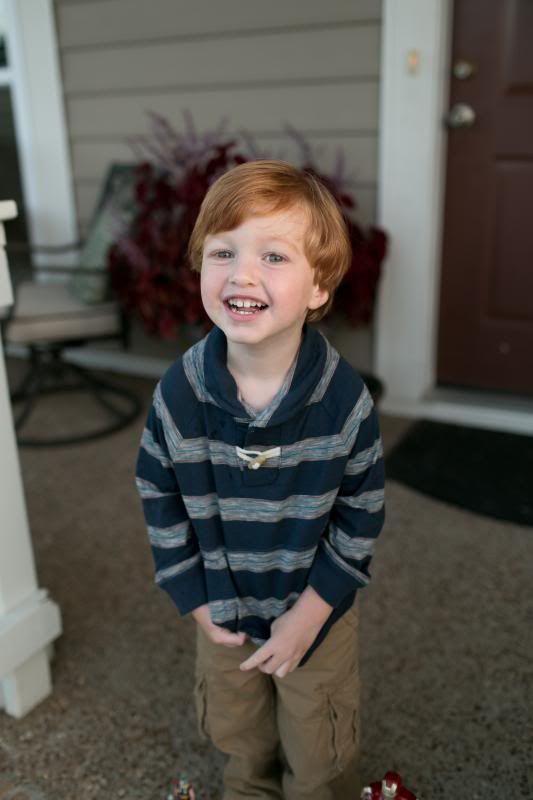 (The last photo above was taken on the day of Henry's very first school photo. Will laughed at how excited I got.)
Henry has been very curious and excited about Halloween this year. He notices that some of the houses have Halloween decorations and can't wait to wear his costume. We bought him a Halloween flashlight that he loves and he gets a big kick out of scaring us.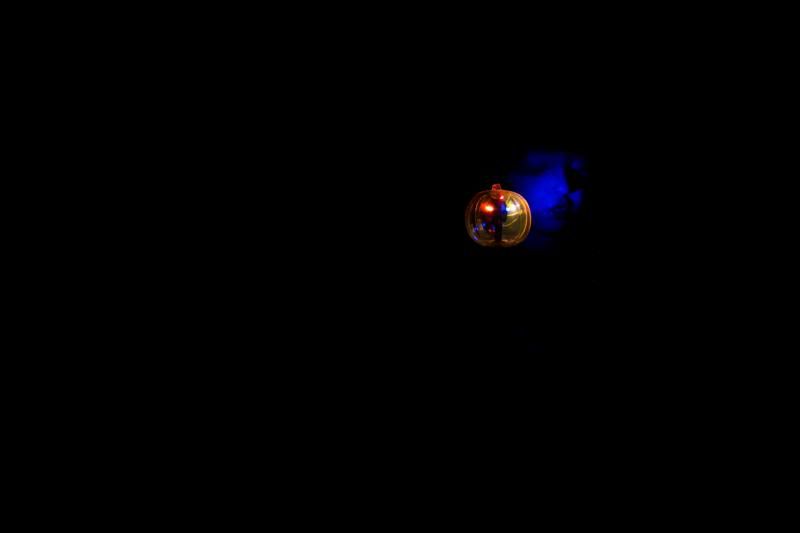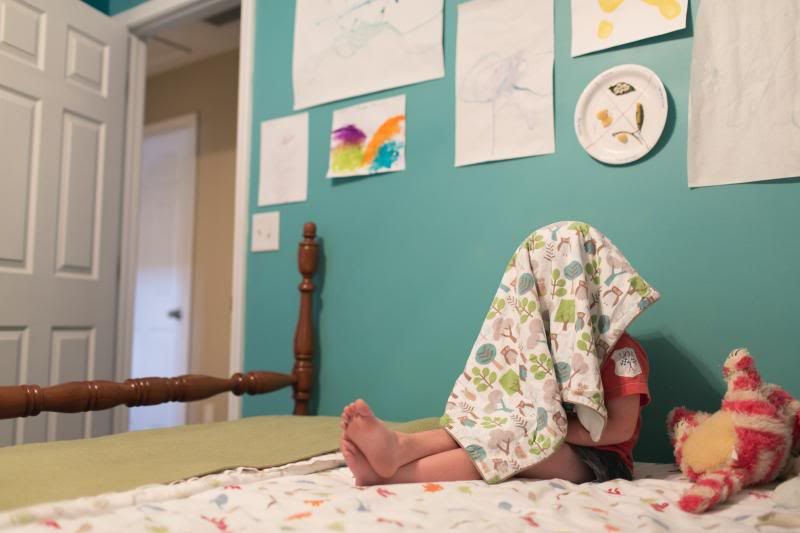 I think that's got me a bit more caught up on the blog! It won't be long before I'm blogging about a third birthday party. How is that even possible??