I think as far as Henry is concerned, October is the best month that ever existed. October has been filled with Halloween festivities and so many fun things for us to do. He has really gotten into the spirit of Halloween this year and is
so
excited.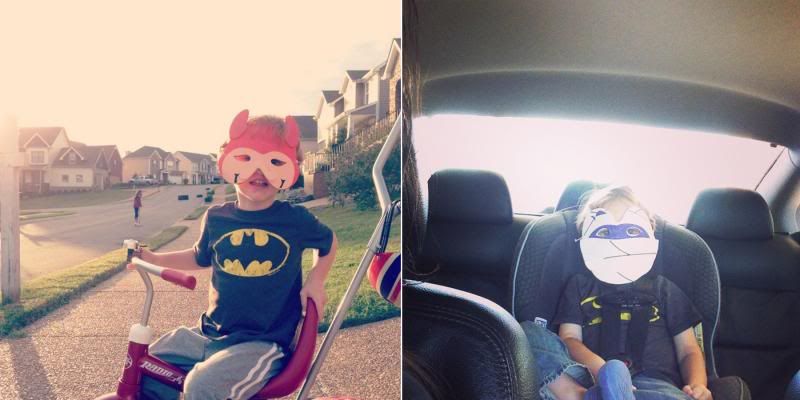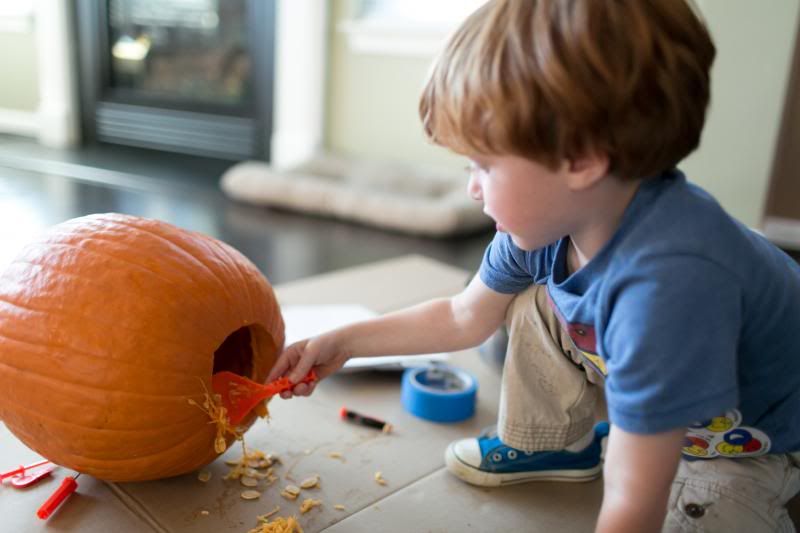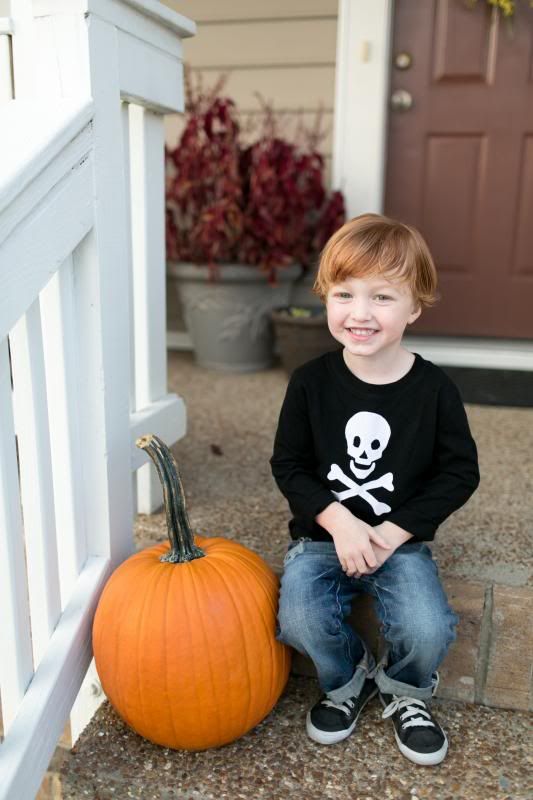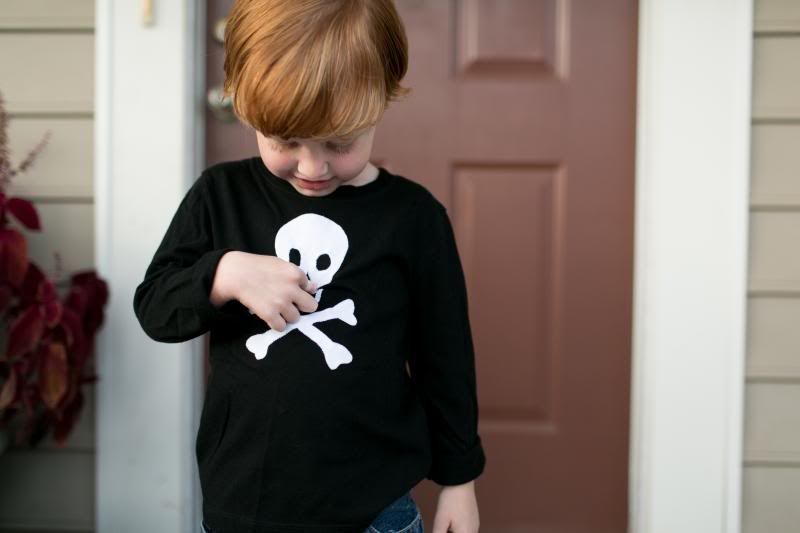 He thought he hit the toddler jackpot the night we took him to
Ghouls at Grassmere
for a little pre-Halloween candy collecting and an awesome hayride. We met up with our friends Jen, Michael and Sofie. They're a savage group.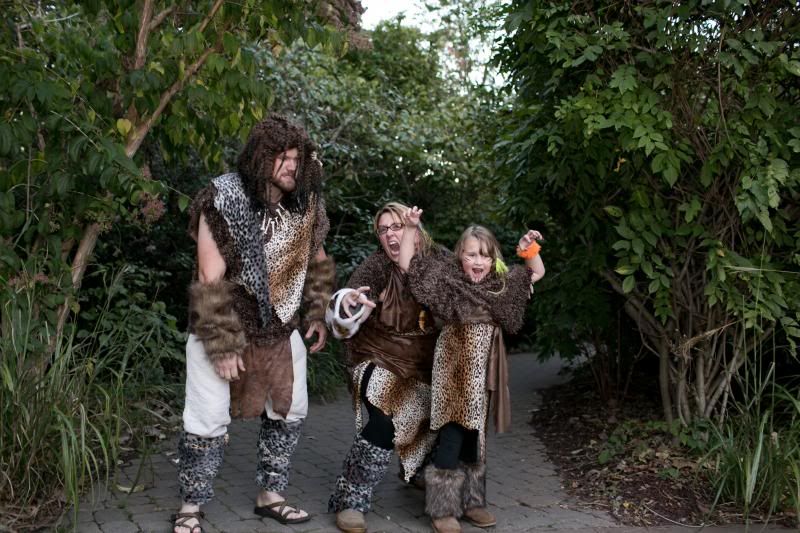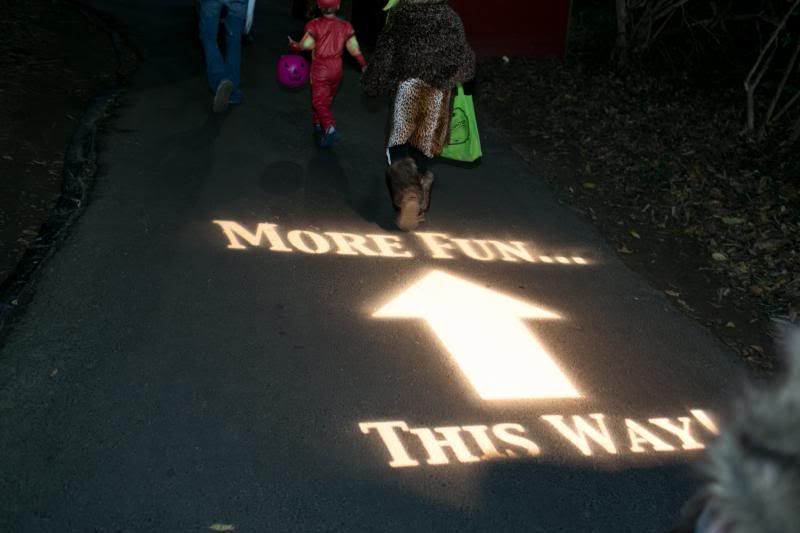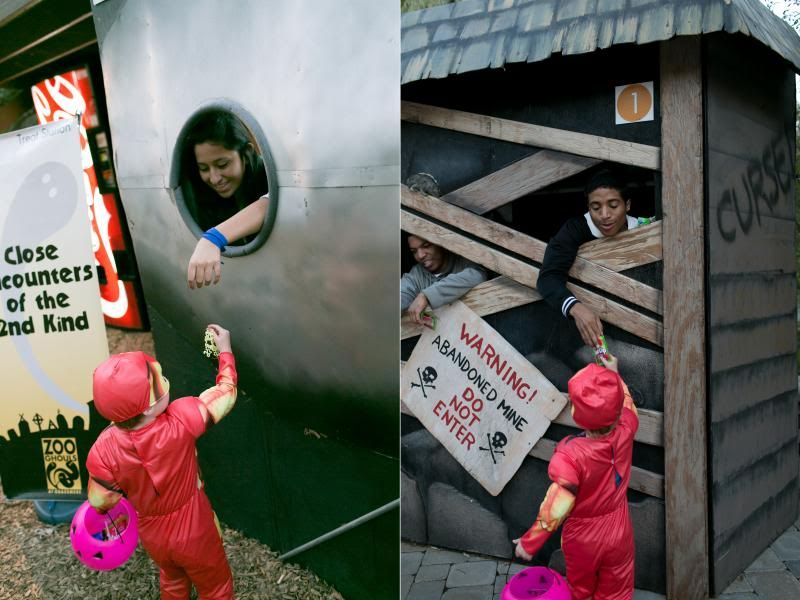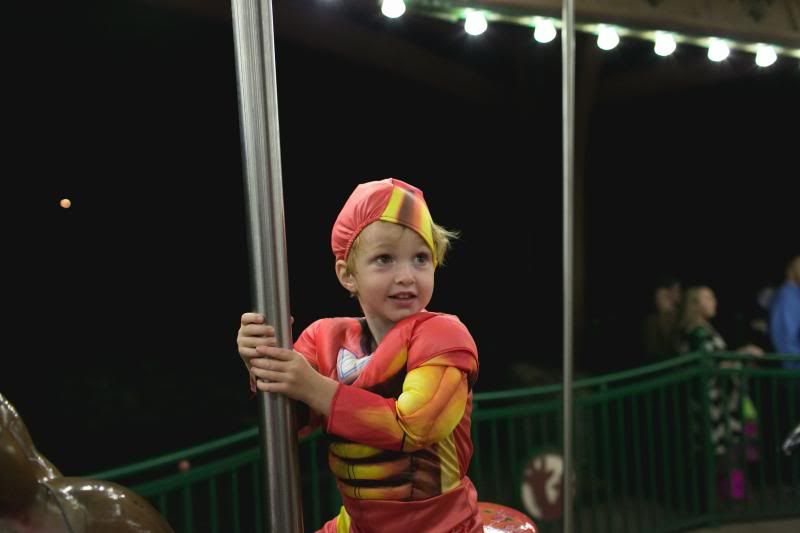 Over the last few weeks we've seen Henry truly develop a friendship with our adorable little neighbor, Wilson. They look for each other in the afternoons so they can ride their bikes up and down the street together while their moms stand and chat.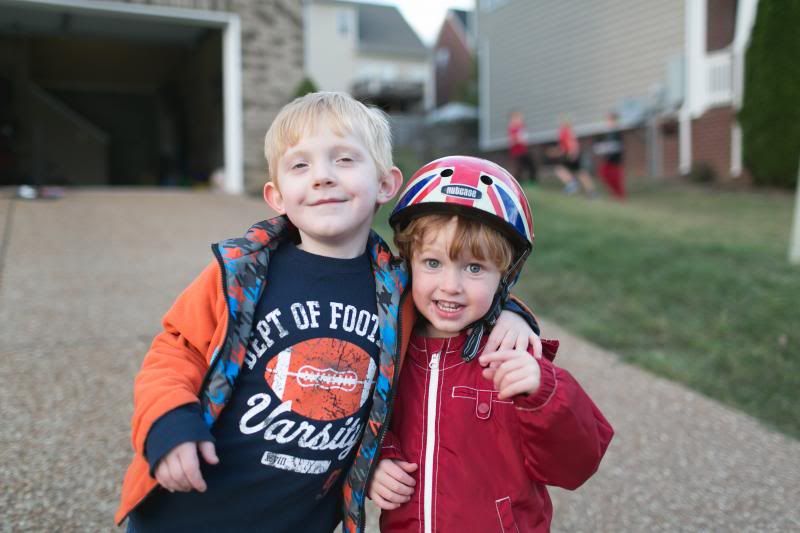 On Friday I asked Henry "Is anyone going to turn three tomorrow?". That little hand shot up into the air so fast.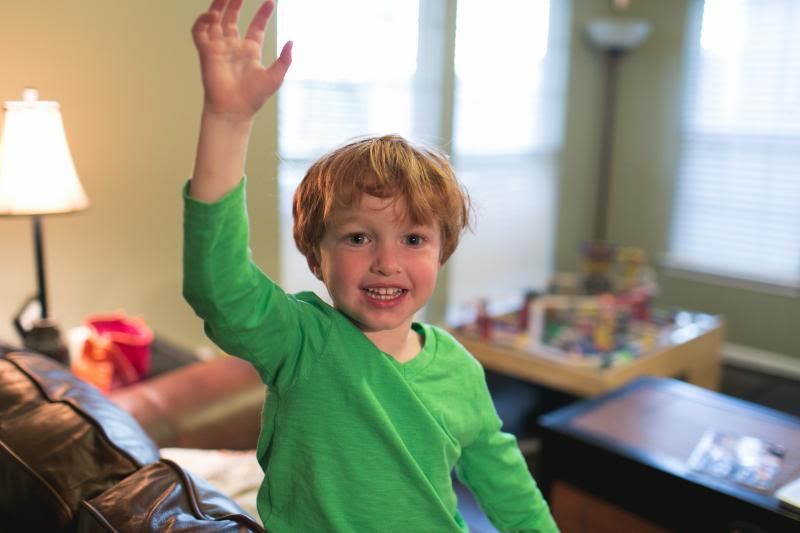 Henry has been so excited about his birthday this year. Will and I woke him up by singing Happy Birthday. That got a big smile. Even bigger smiles came when he opened his present from Uncle Andy and Auntie Cheryl.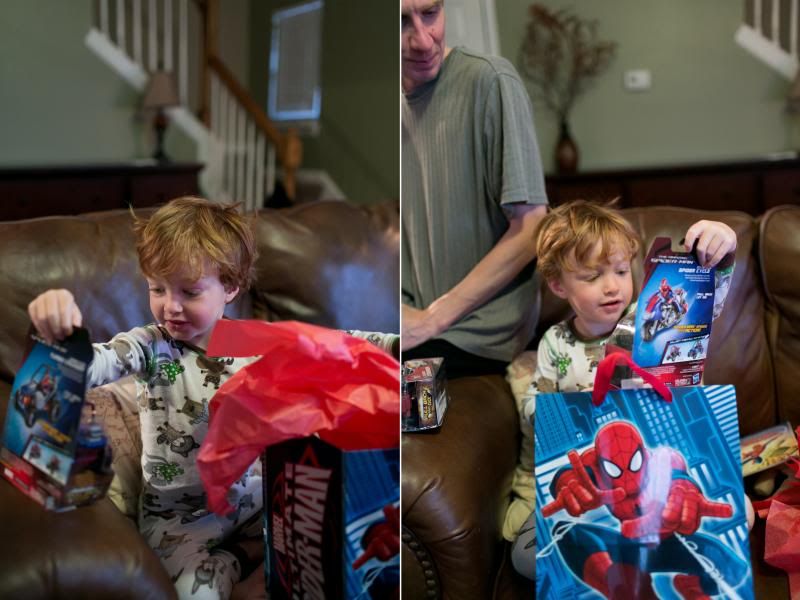 This year we had a small celebration with our family and I think the birthday boy enjoyed every second of it. Especially since we fulfilled his one request- a Spiderman cake.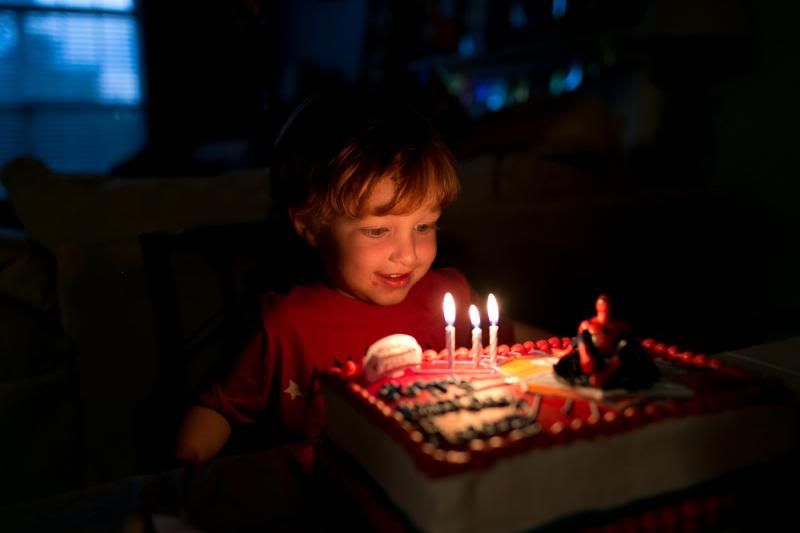 The funniest thing was that after we sang to him and he blew out the candles, he looked at me and said "Can I have some cake, Mommy?". I said "Of course you can buddy!". Next thing we knew he went mouth wide open toward the cake and just took a bite off the edge.
The kids always keep us entertained. The little kids and the big kids.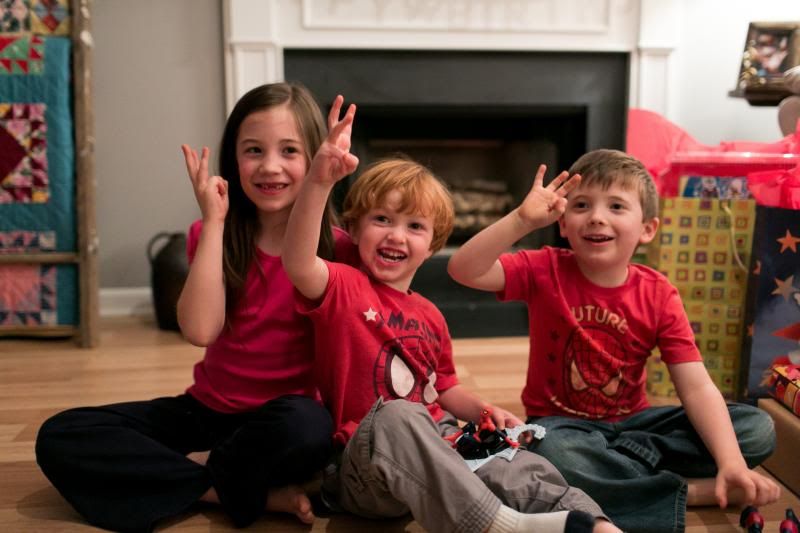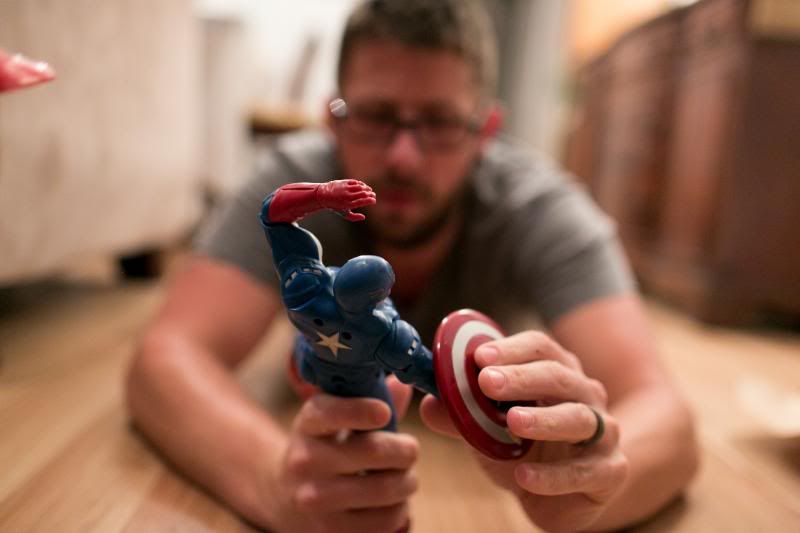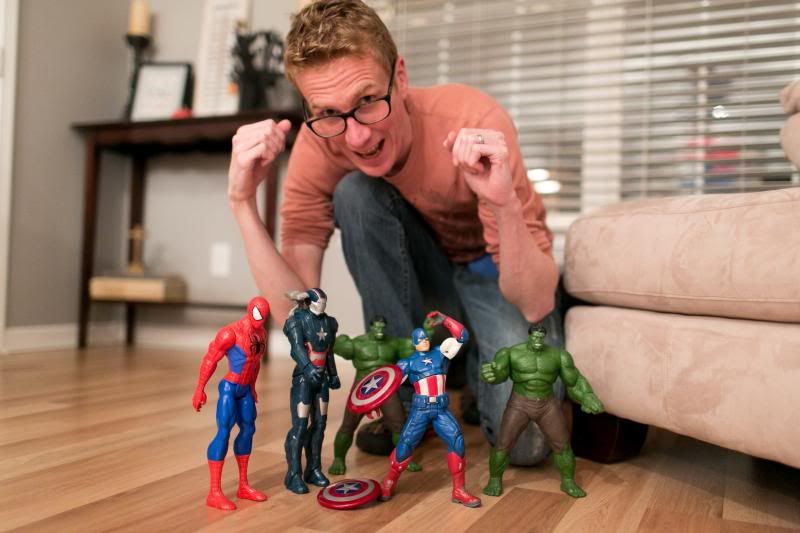 We were on serious Avenger overload that night. Some were more affected than others.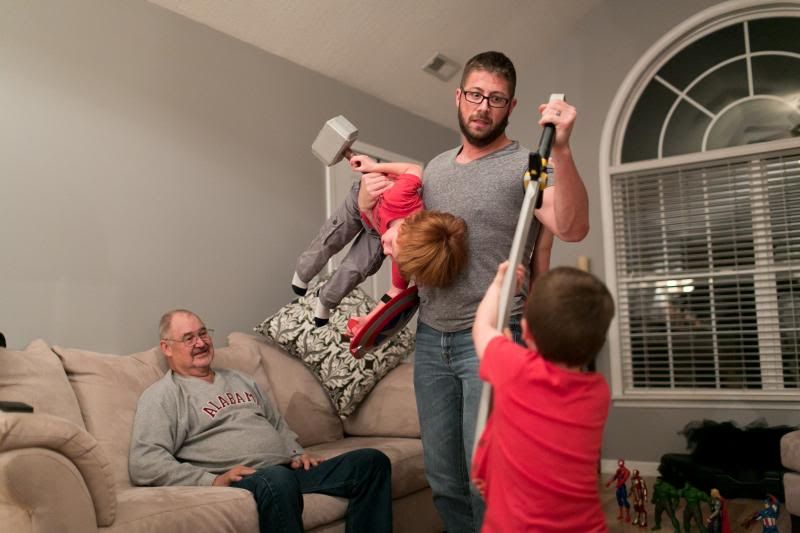 It's so hard to believe our big boy is three now. Three! I took Henry out tonight for a little photo session with him and some of his favorite things as a 3-year-old. I can't wait to share those photos with you soon!