I mentioned in my
last blog post
that lately Henry has been what we nicely refer to as "challenging" lately. Cue the Terrible Threes. He's so much like the old nursery rhyme- when he is good, he is very, very good, but when he is bad he is horrid.
The last couple of days have been in the "very, very good" category. I tell Henry on (an apparently) regular basis "I love you, my boy." Twice in the last two days Henry has, out of the blue, said "I love you, my girl." with the sweetest little voice. I think he's trying to increase his chances of survival by being adorable :)
What has been adorable has been watching him get excited about all of the fall activities that seem to be happening left and right. A couple of weeks ago we took a little drive to
Lucky Ladd Farms
in Eagleville. It was by far the best "pumpkin patch" we've been to. We were there for about four hours but I think Henry would have stayed for four days.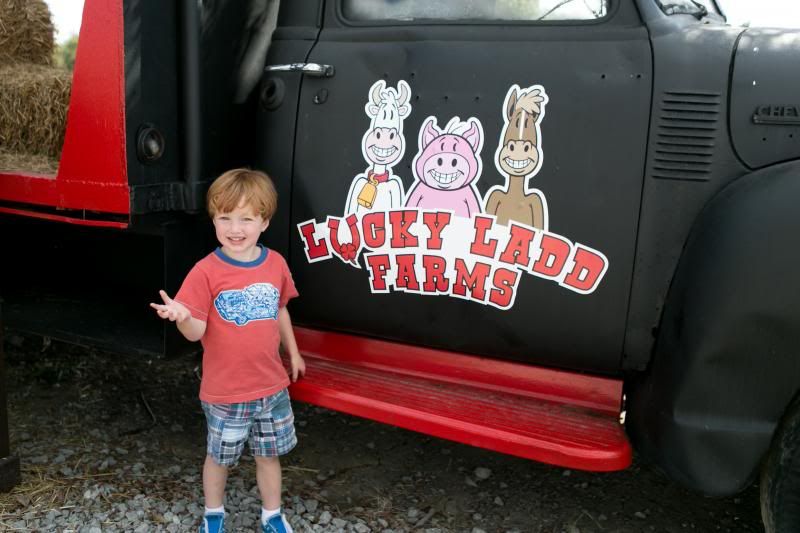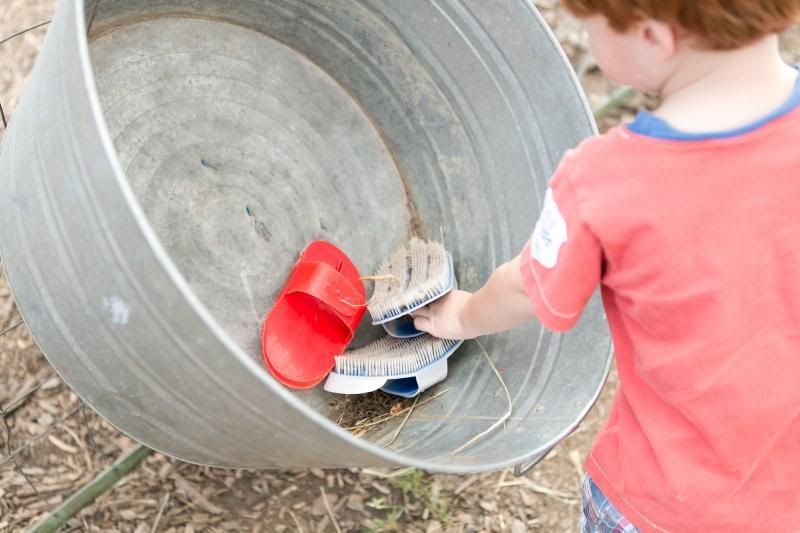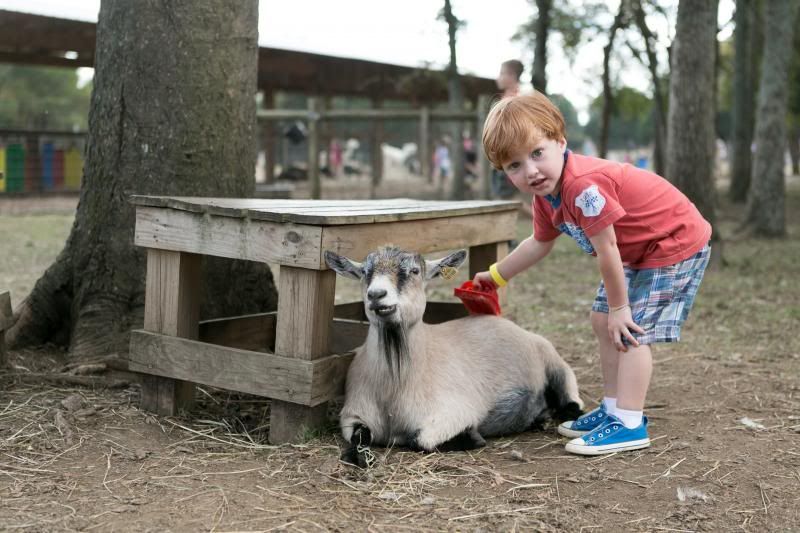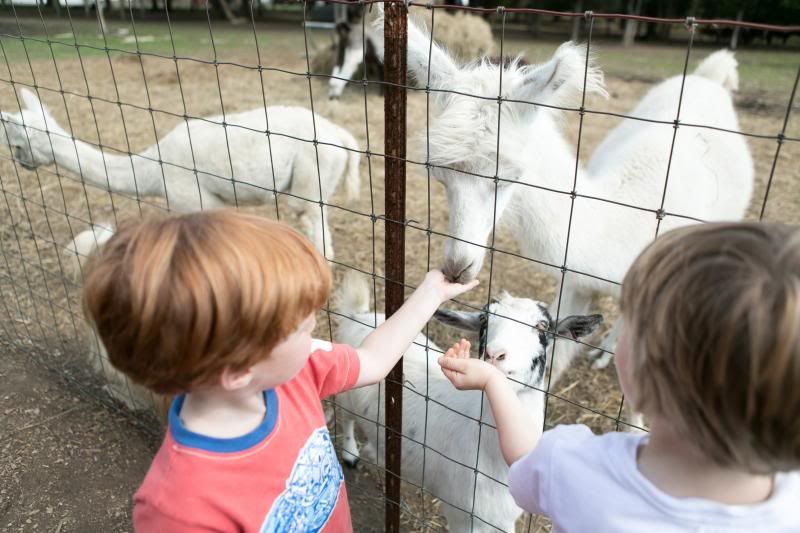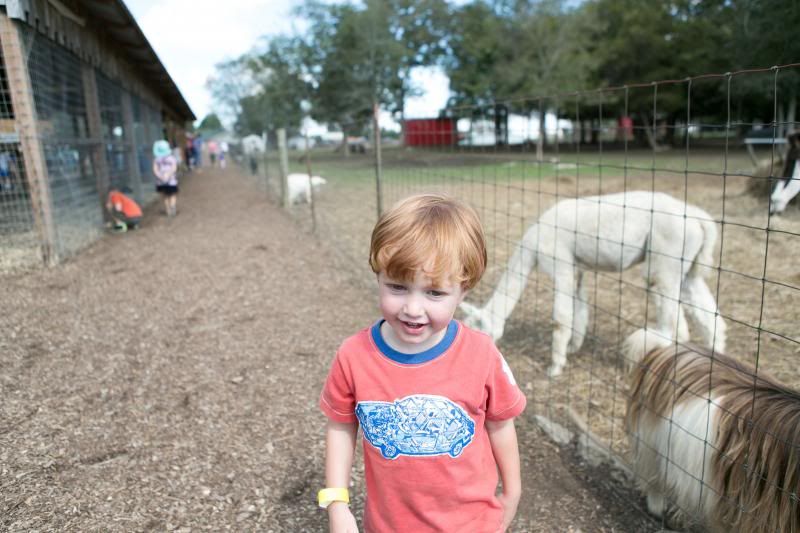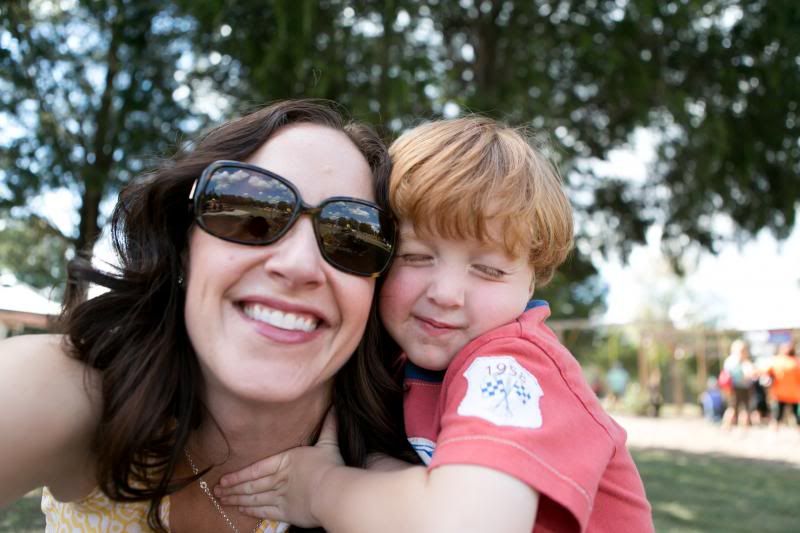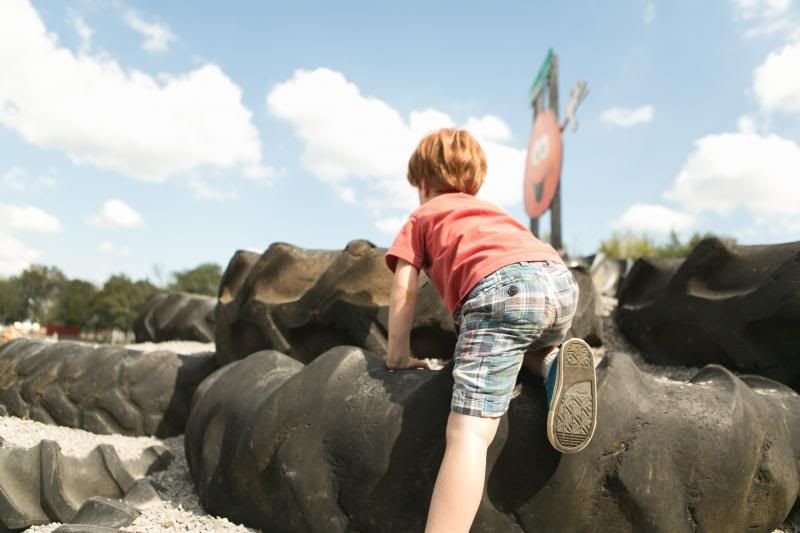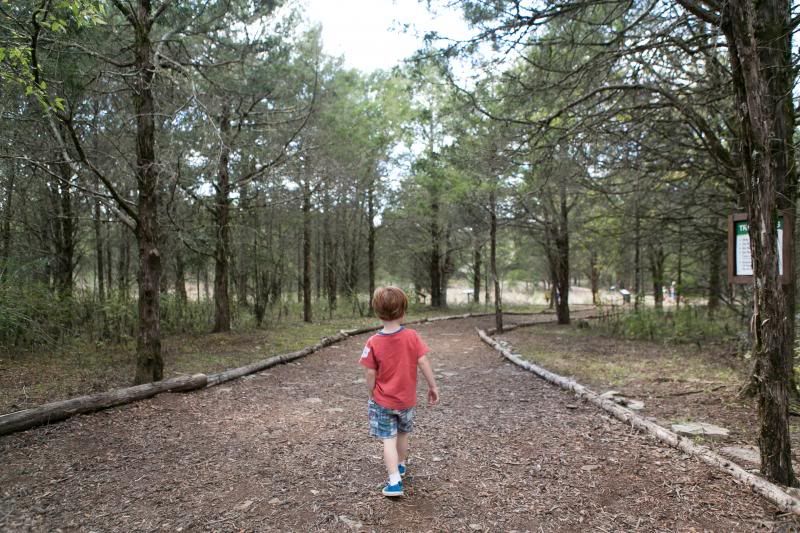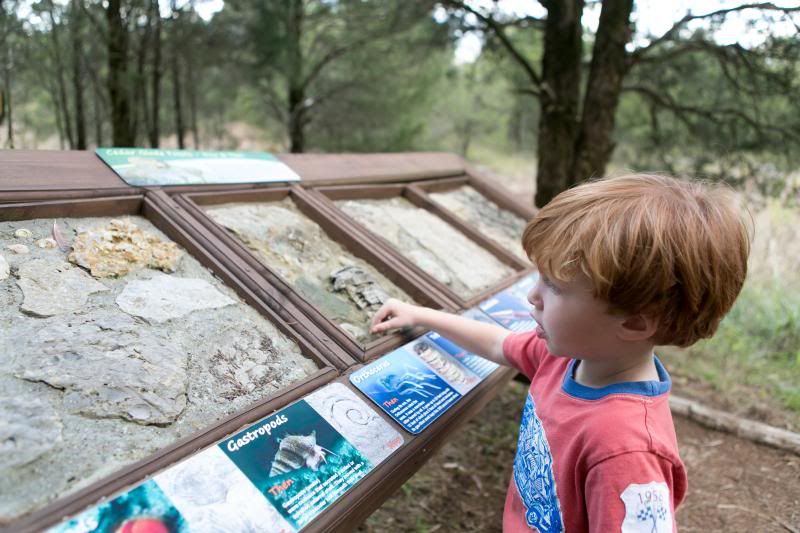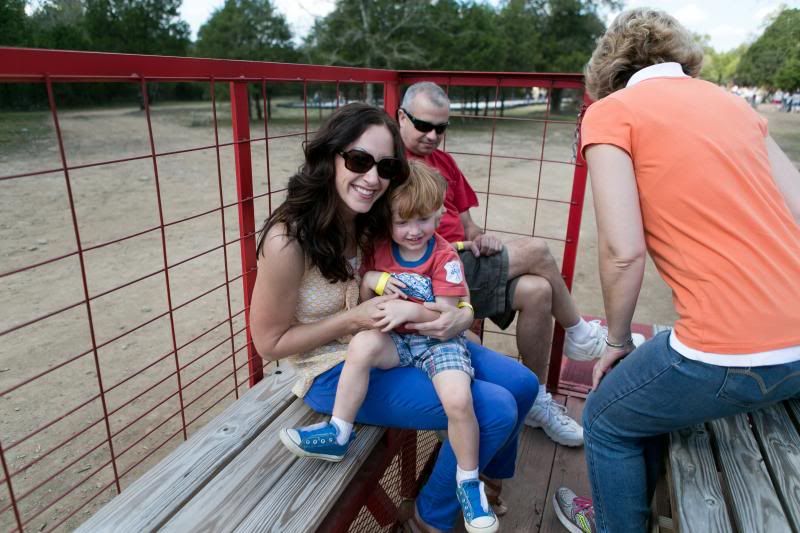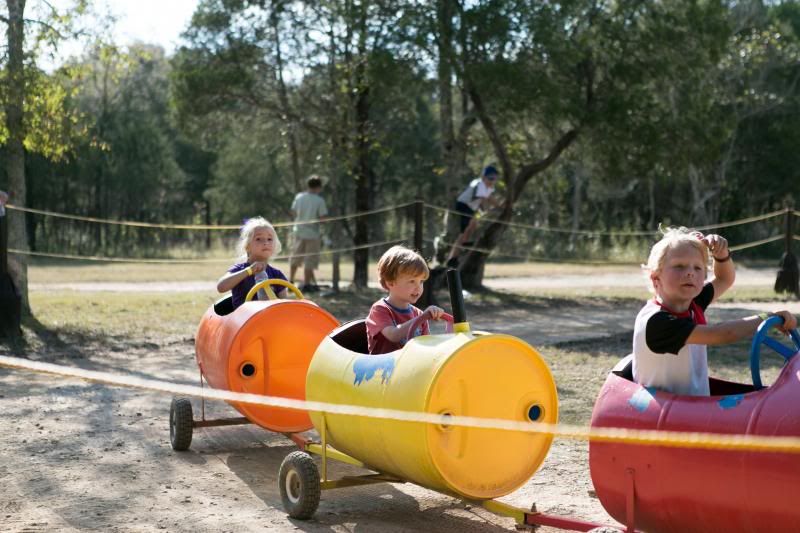 They had a specific play area set up for toddlers. Henry went down the smaller slide they had set up in that area and then decided that just wouldn't do. I was a mix of both proud and terrified when he said that he wanted to go up
this slide
alone, not once but
twice
.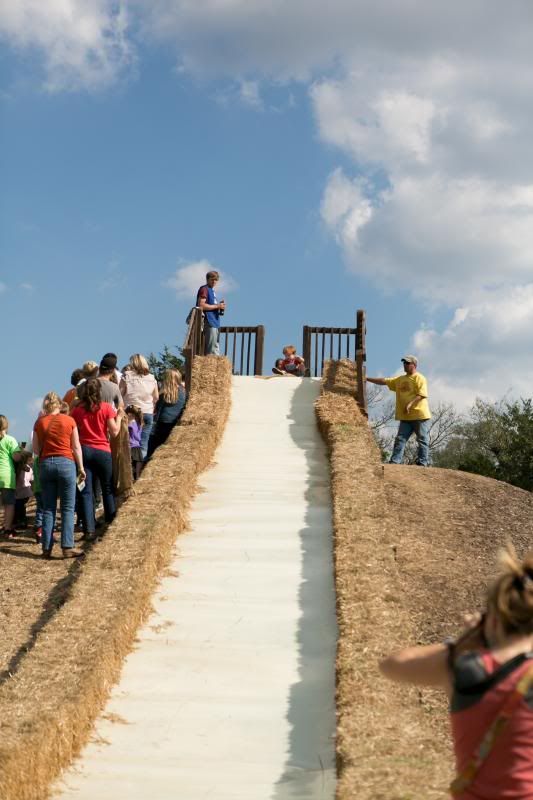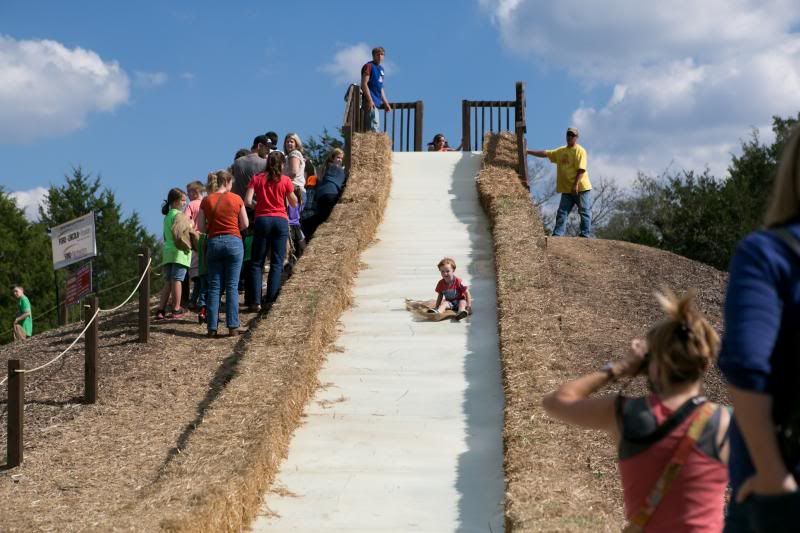 He loved leading the way in the corn maze.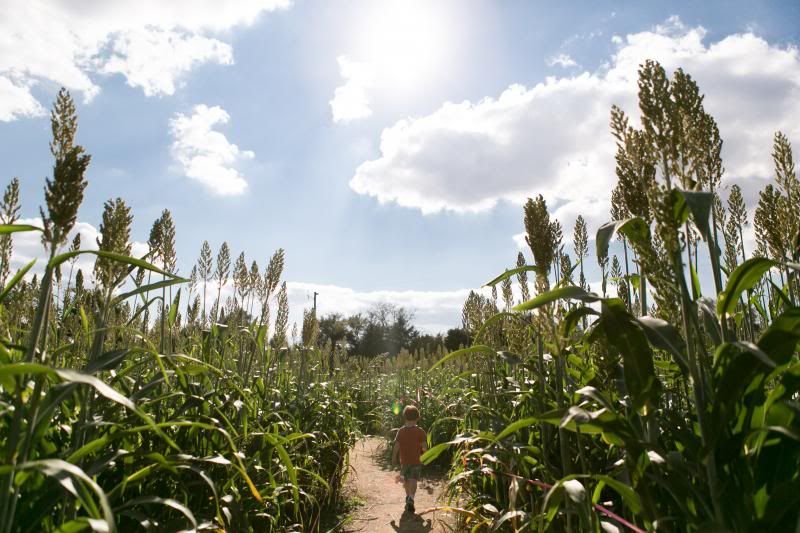 But when it comes down to it, this part is always his favorite-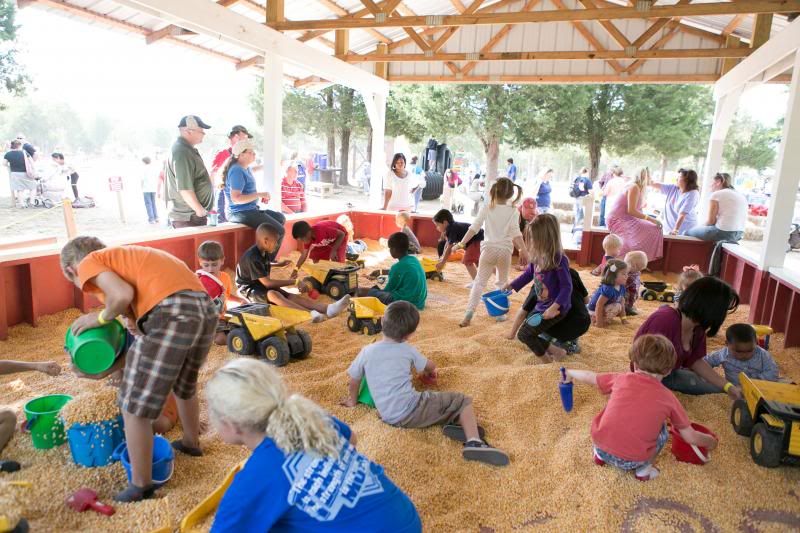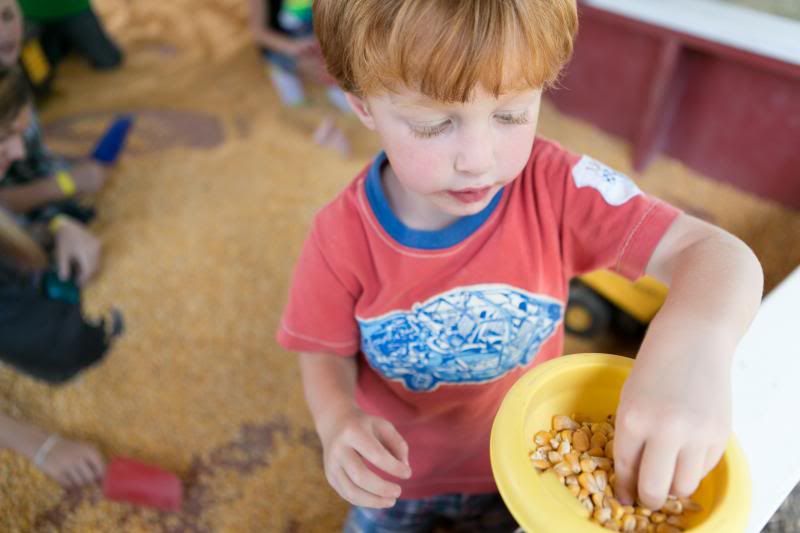 It was a big afternoon for both us, but one seemed especially worn out.
A couple of days later we all went out to some friends' house so I could do a maternity shoot. When Henry saw the camera's attention going elsewhere, he suddenly wanted in on the action. How could I say no?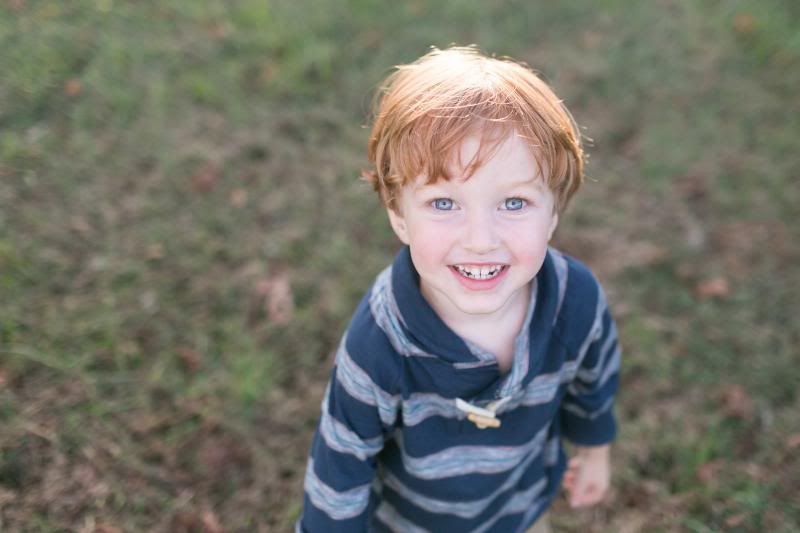 He had a blast that night- esepcially since he got to hang out with our friends' son, Carson,
and
snagged a (slow) ride on his awesome go-cart!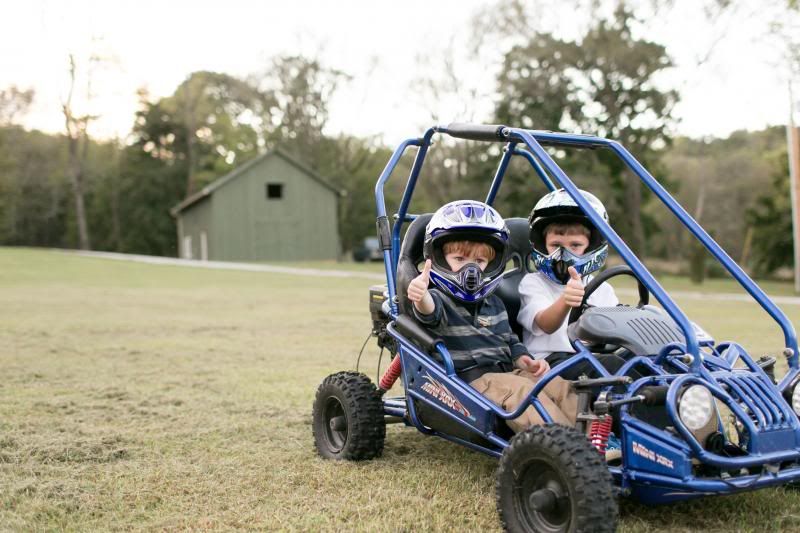 So that's what we've been up to lately! Now it's time to get ready for a
third
birthday party! What??