Winter has undisputedly hit Tennessee. And while I like my fleece lined leggings, sweaters, and boots as much as the next girl I am definitely a spring chicken. Poor Mr. Zuill just isn't cut out for winter either. The words "I hate bloody winter!" may have escaped his lips on more than one occasion.
But there's one Zuill who doesn't seem too bothered by the cold weather. He just throws on his "blue hat with the flaps" and proceeds to go outside to spot airplanes.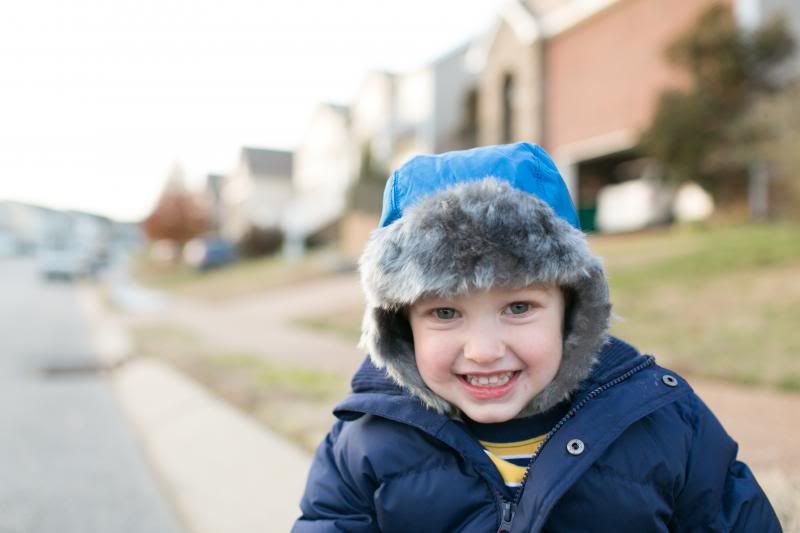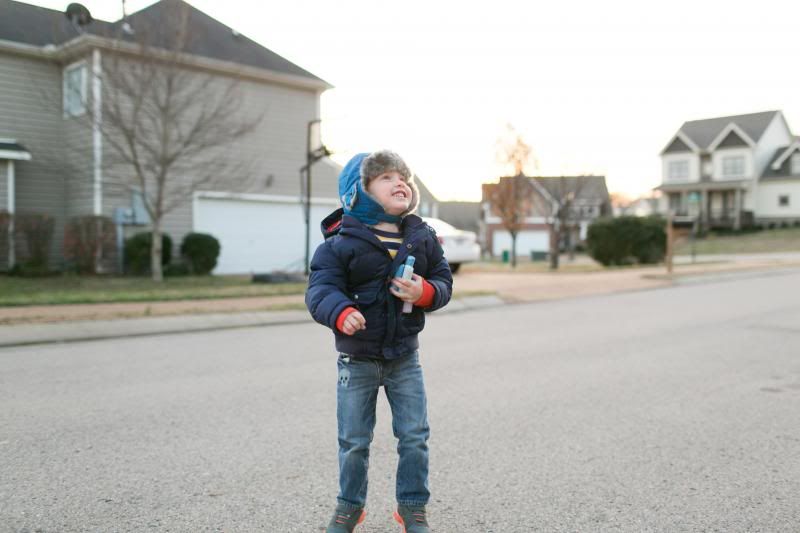 Followed by a nice long bath to warm up afterward-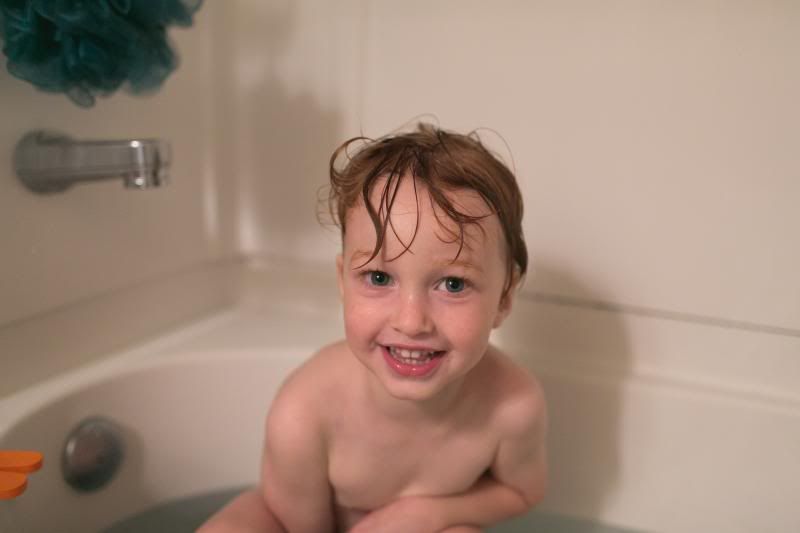 (that spells "Henry", by the way.)
It can definitely be challenging to entertain a 3 year old inside when the weather outside is frigid and very likely wet. Luckily, this time of year also provides a plethora of distractions. Christmas trees, for example.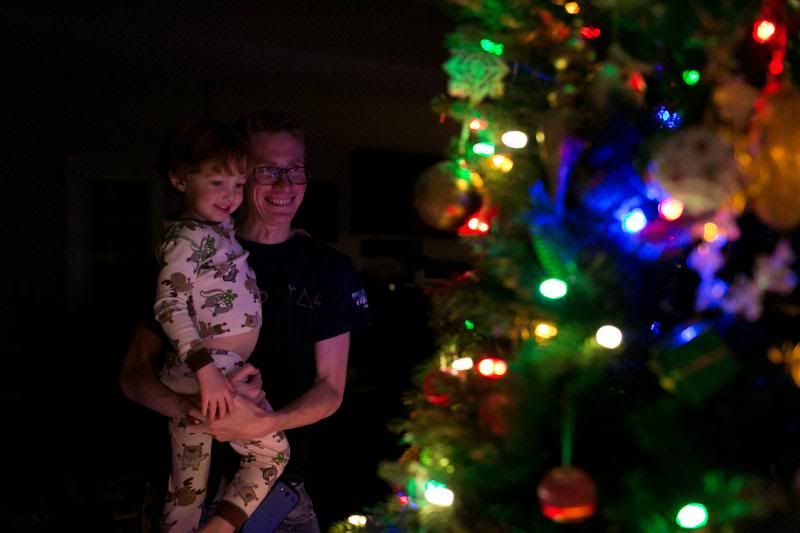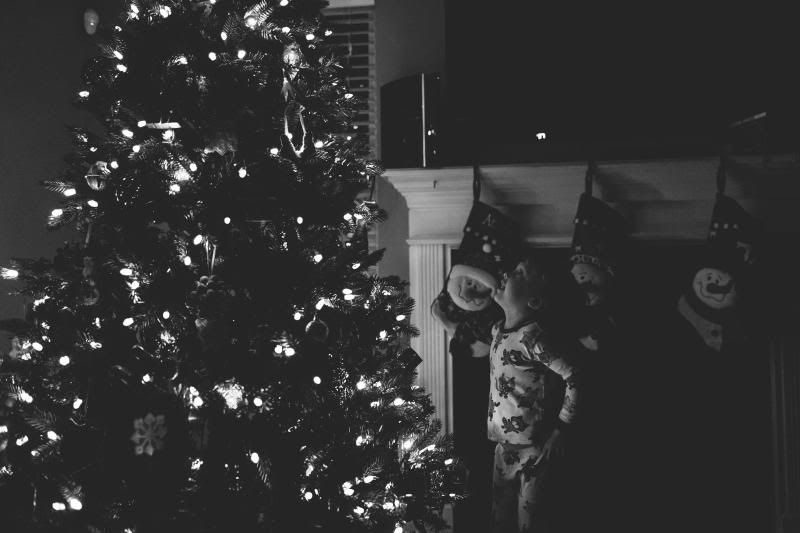 Henry got his Elf on the Shelf last year and he was donned with the name of "Shelf". Shelf showed up as scheduled on the first day of December. Will and I are what could probably be categorized as lazy elf puppeteers. We don't set up any cute scenes with Shelf making snow angels on a counter covered in flour or pooping chocolate chips into the toilet. We do well to remember to move that little booger each night and more than once have had to scramble downstairs before Henry can make it down there so we could hastily relocate Shelf to a new spot. So far we've managed to keep our cover and Henry adores getting up to find Shelf every morning.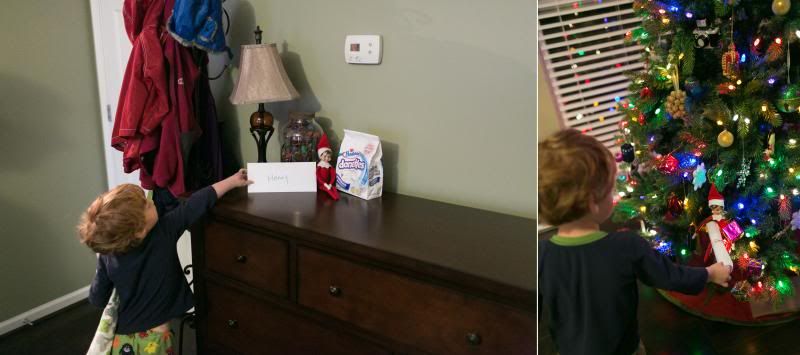 We made a Santa countdown calendar for Henry and he loves adding a cotton ball to Santa's beard each day. But honestly, nothing can compare to the Doctor Who advent calendar that his Uncle Andy and Auntie Cheryl sent over from the UK. He can't get downstairs fast enough to do this with Daddy first thing every morning.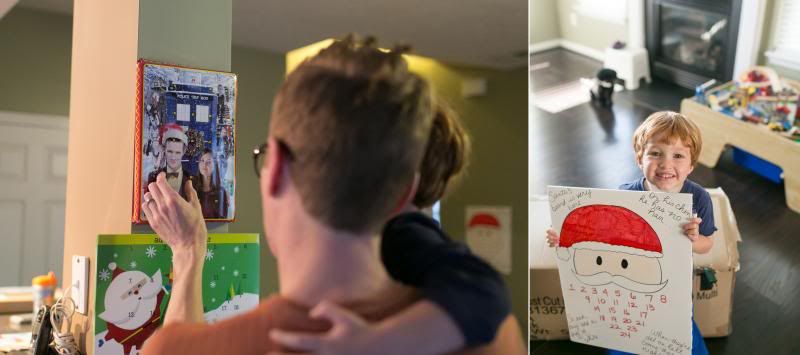 One day last week Henry and I joined some friends at a Christmas cookie party. Our lovely hostess Mel is a brave lady- there were kids and sprinkles abound!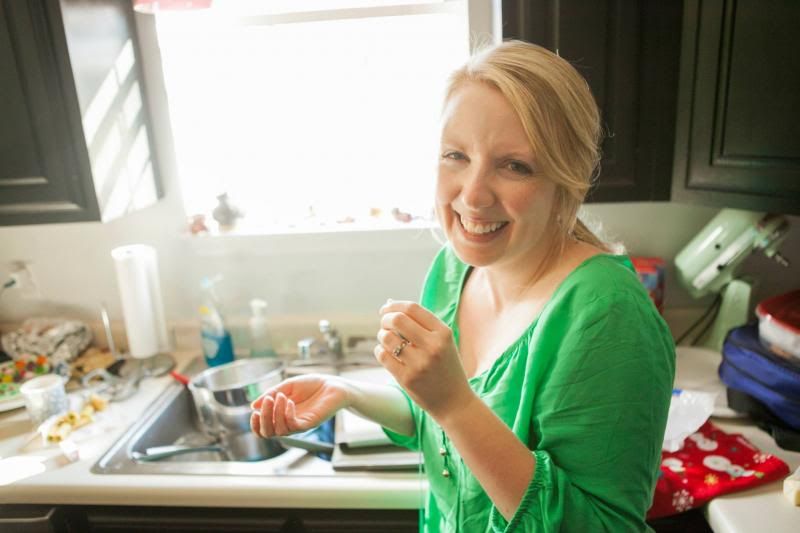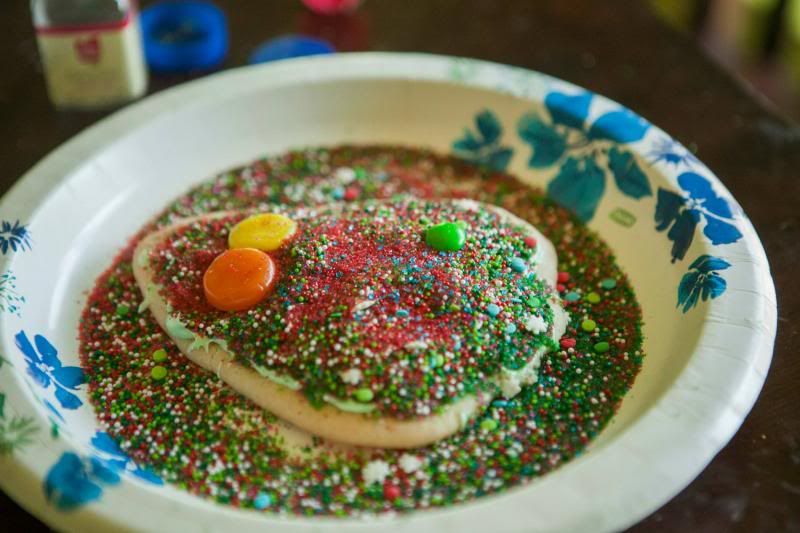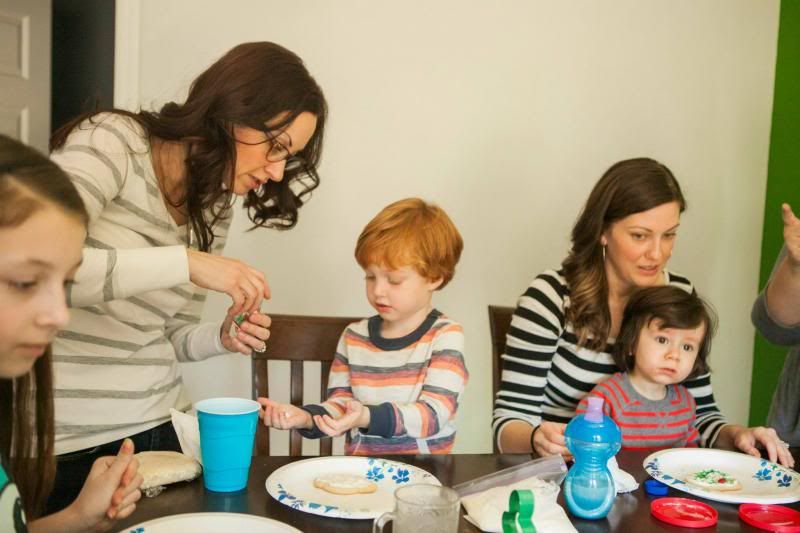 The kids got their cardio in after their carb loading.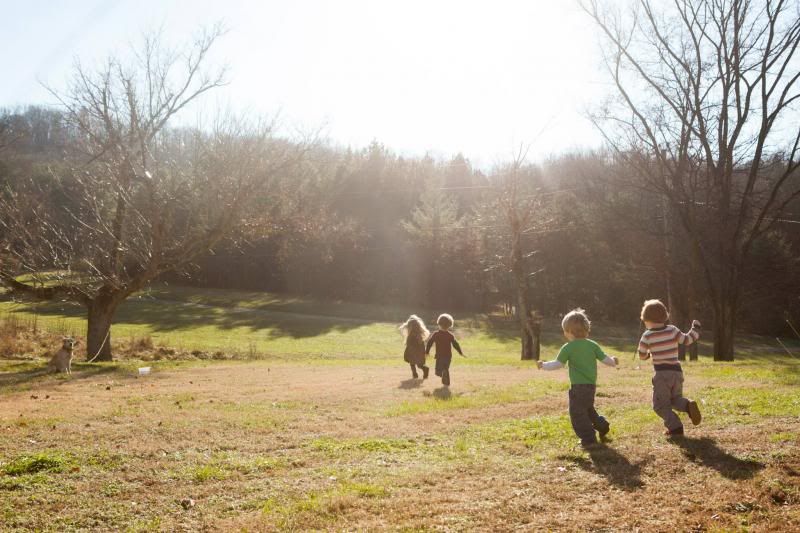 (thanks to Melanie and the other amazing photographers there for the photos from the party!)
One of the things Henry is hoping to get from Santa is a kitchen. Mr. Zuill is an amazing cook and I'm so stoked that Henry is taking an interest in it too! I think he has figured out that being in the kitchen this time of year can definitely come with some perks.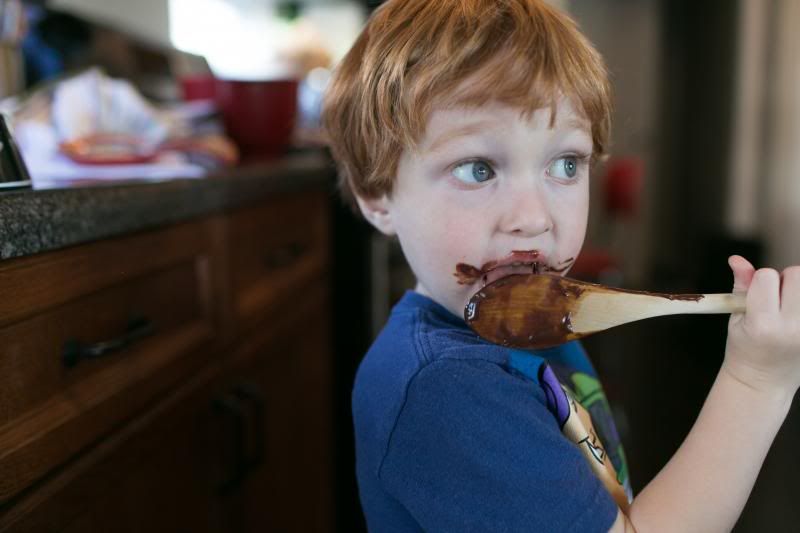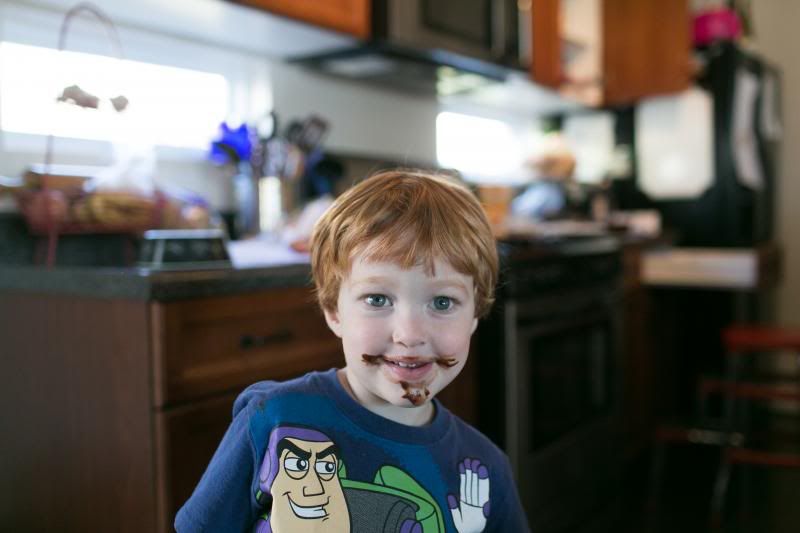 It's been really exciting to watch Henry's anticipation about Christmas. Of course, we've done our part to get him excited but I think he's really picking up on the fact that everyone is joining him in celebration. He loves singing Christmas songs. He has a great (and quite original) rendition of "Police Dobidob" (Feliz Navidad). And even though the wind chills factor over the weekend made it feel like it was in the 20°s he was entranced by the
"Dickens of a Christmas"
festival in downtown Franklin. It made me happy to get two of my favorite things- time with my two boys AND kettle corn!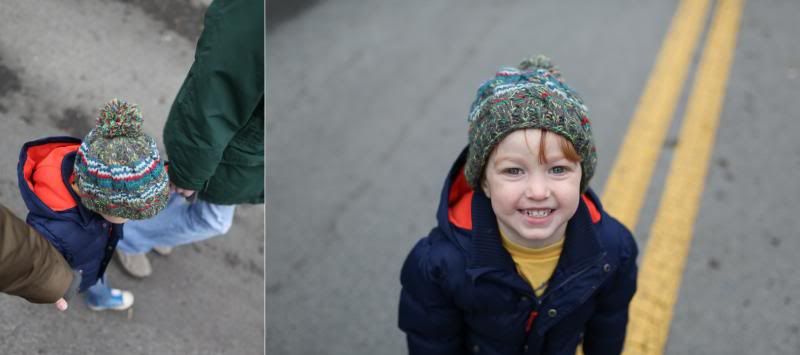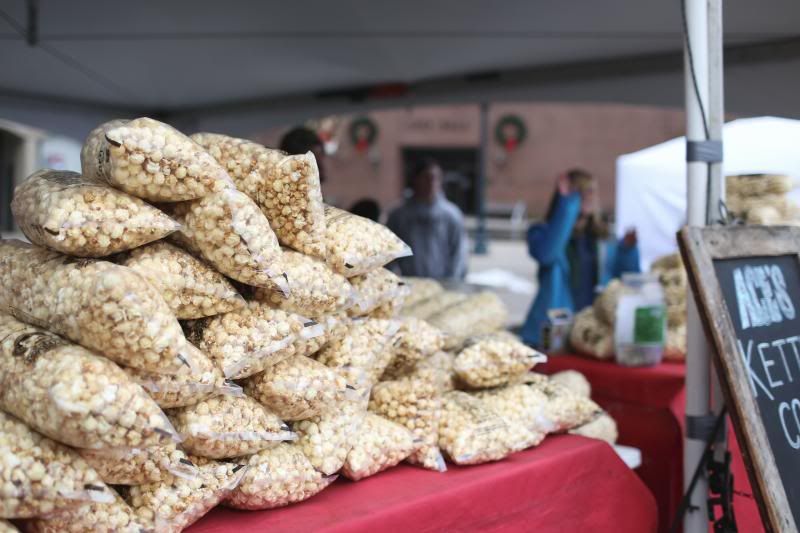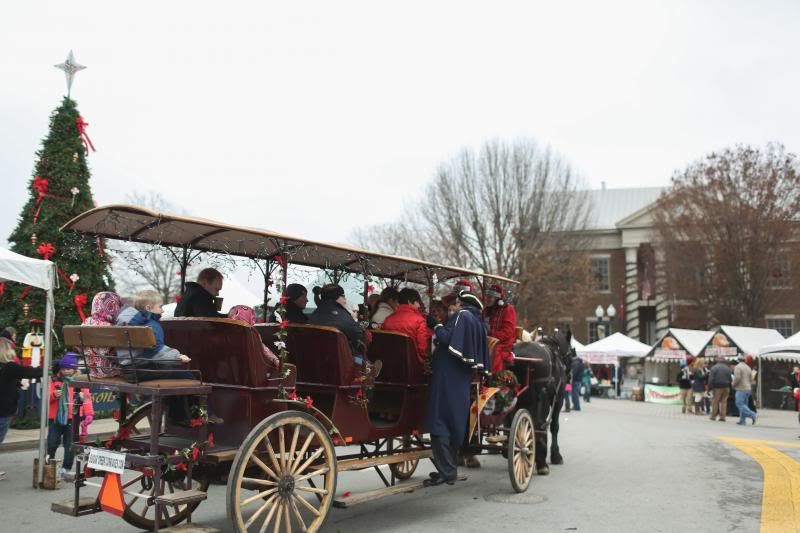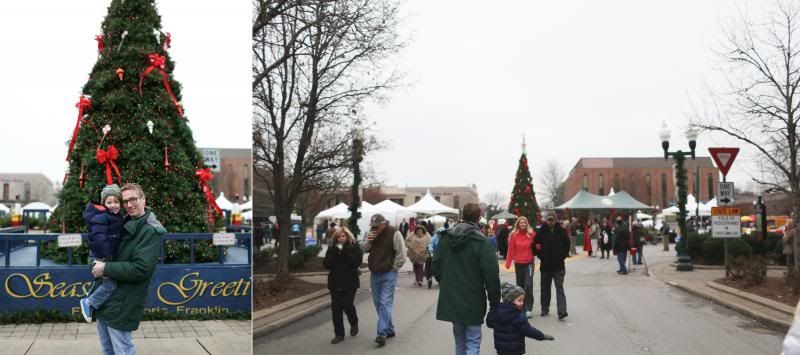 Hope you're gearing up for an amazing day next week as well! Merry Christmas from the Zuills!