The month of December always seems to fly by. Just after Thanksgiving is over it seems it is time to start getting ready for Christmas and the rest of the month is always a little bit of a blur. Once the dust of Christmas has settled things seem to slow down. Which is nice because it seems like there's more time to enjoy the aftermath of the gift giving that took place the week before. Henry has spent a good deal of his time in his new hangout, often followed by whipping up a meal for the Avengers from his new kitchen.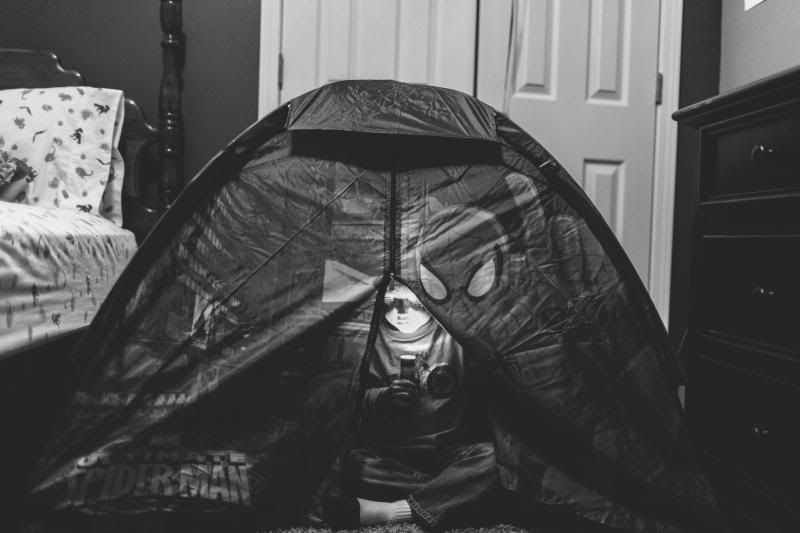 The bigger Zuill boy in the house got a fancy new Doctor Who robe from our British counterparts and I have to say it really suits him. And it doesn't make for a bad prop during a bath time entertainment one-man-show!
Much to his delight, along with his fancy new Whovian attire Mr. Zuill also got a plethora of new Doctor Who DVDs. His one post-Christmas request was to have a few hours to "geek out" and overdose himself on his favorite Gallifreyan. I had a little field trip in mind for Henry and me to keep us busy for the day, so I was happy to oblige.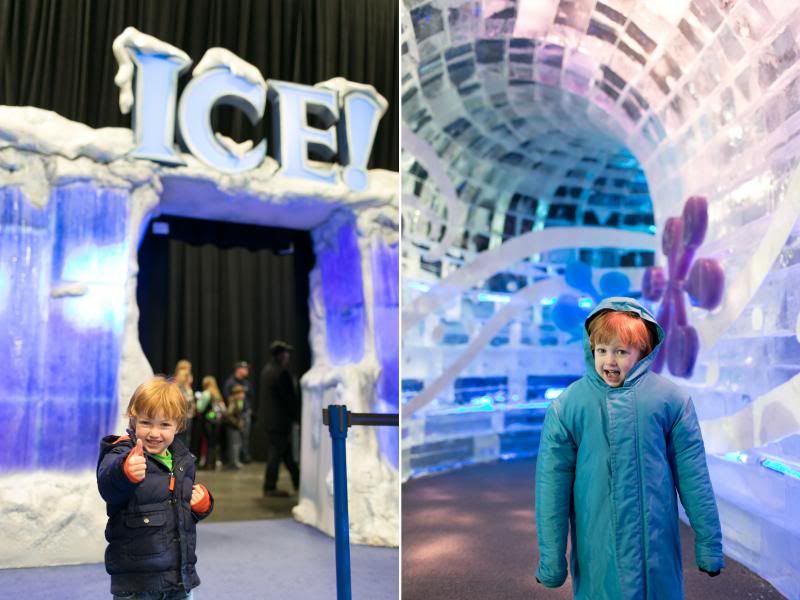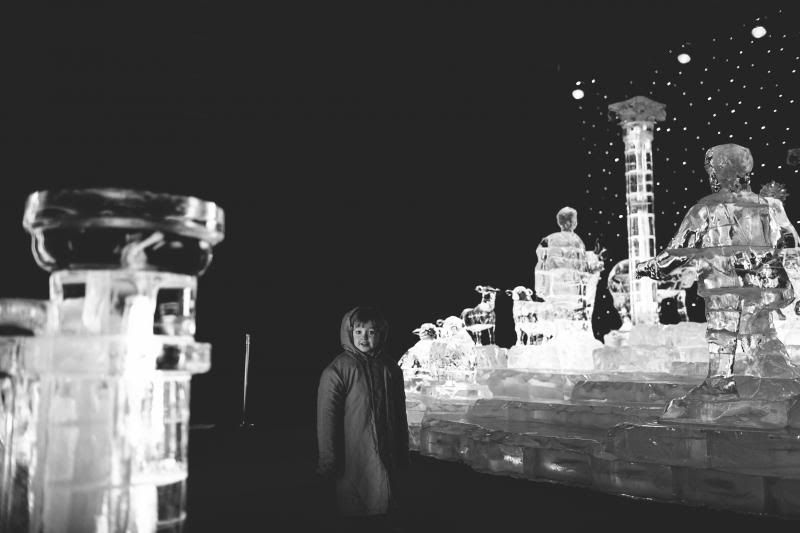 I think Henry liked the Ice exhibit, but he was
so
cold (as was I) that we honestly didn't stay in there as long as I thought we would. After we got done we still had some time left so we took a short walk so that Henry could do a little exploring somewhere new. I honestly believe he would have been happy to skip the Ice exhibit altogether and go straight to the Opryland Hotel. Escalators, a boat ride, fountains, and macaroni (aka pepperoni) pizza- I'm sure his little toddler heart was about to burst with joy. It was the perfect way to wrap up Christmas.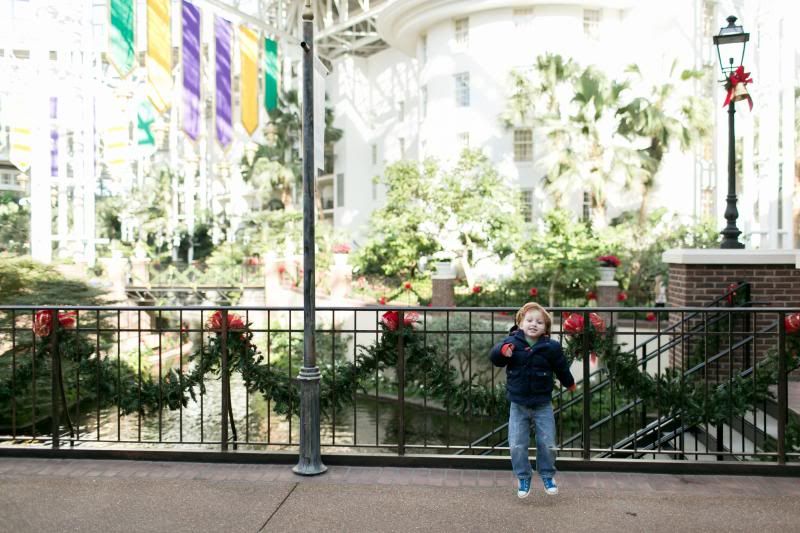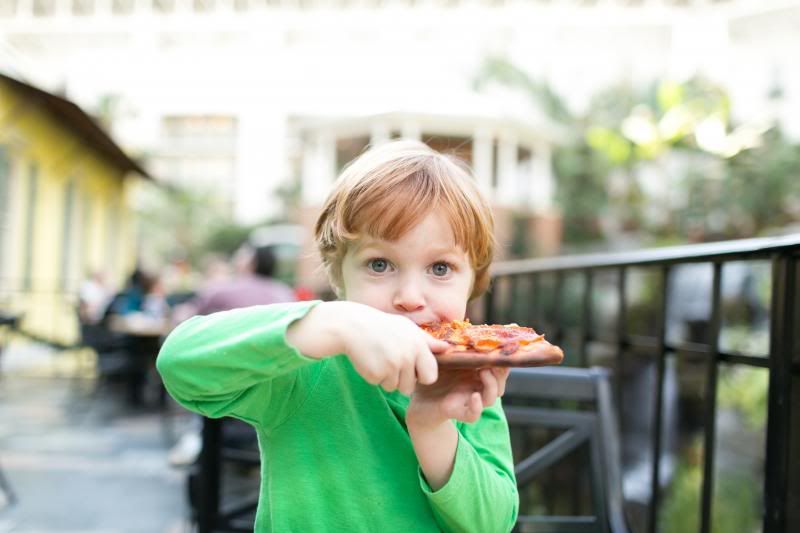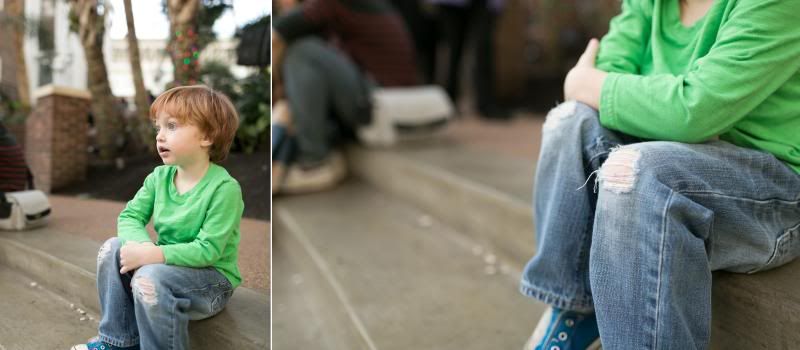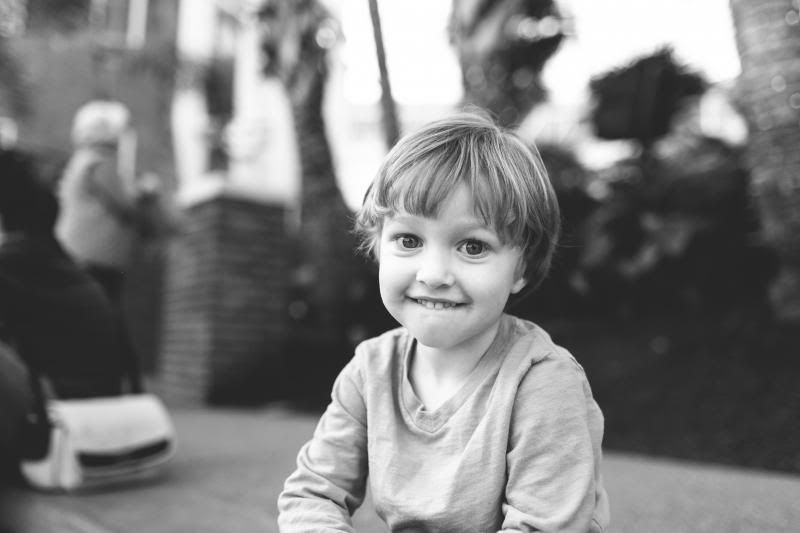 So now the holidays are officially over and it's hard to believe we're nearly two weeks into the New Year! Hope it's been a wonderful 2014 for you so far!!