The year in our rental house has come and gone. Although the house itself wasn't really our style, it certainly gave us a good place to land while waiting for our house to be built. Henry loved having so many kids in the neighborhood to play with every day and we honestly had some awesome neighbors.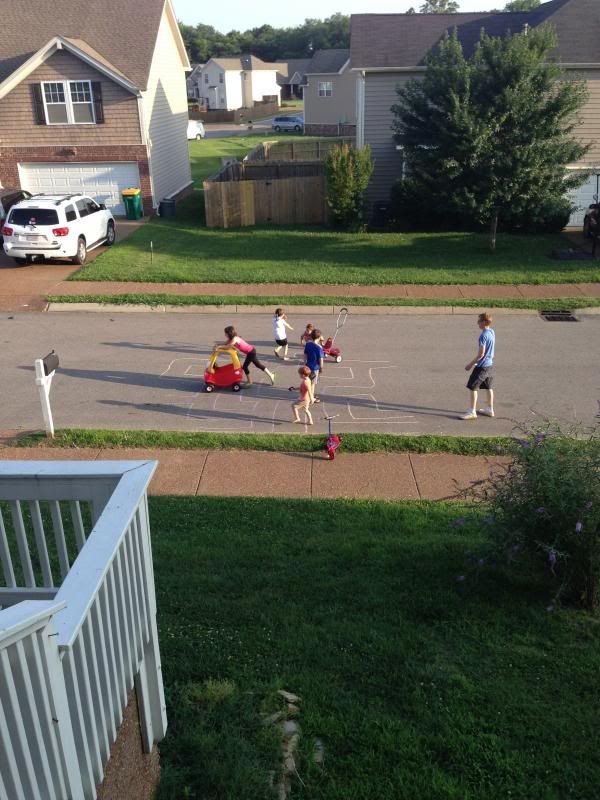 Neighborhood patrol duty is one of (Super) Henry's favorites in any neighborhood he lives in. This one was no exception.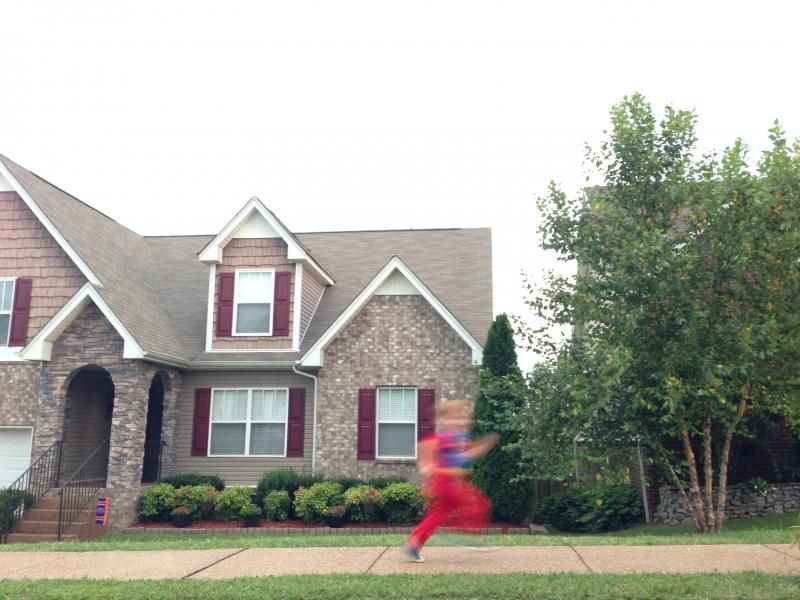 With our rental lease being up last week and the new house on the verge of completion, but still about a month out, we were left with somewhat of a dilemma. Mr. Zuill was sweet enough to proclaim that there's no one he'd rather be homeless with than me. Ha! Luckily, the solution kind of fell into place for us- and the Zuills are camping! Well, sort of. We're "glamping".
The parents of our very good friends just recently bought a travel camper, and thankfully didn't have plans to use it until a camping trip in September. And even better, they were happy to rent it to us for the last few weeks of our home construction. Henry is in camper heaven. We may have to sweet talk him into moving into the actual house when it's done. We honestly didn't stress a lot about how he would adjust to camper life. He can be pretty go-with-the-flow when he wants to be.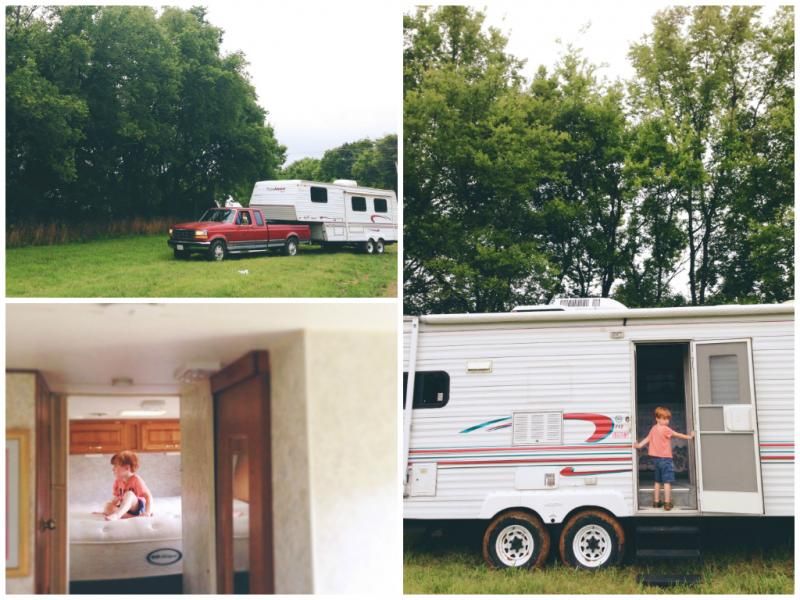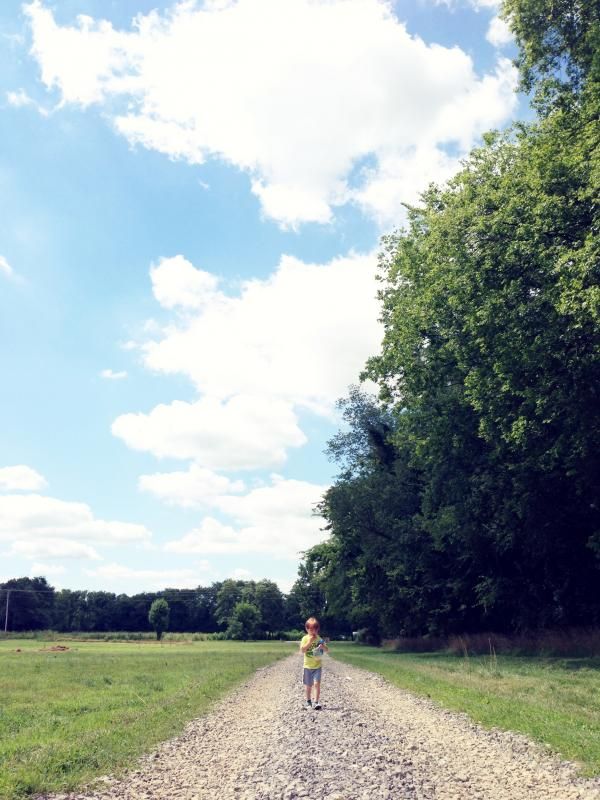 Julys in Tennessee are notorious for being suffocatingly hot. Every year. But this July? We've had a
Polar Vortex
. Polar Vortex = great camping weather. And yes, the hat Henry wore to breakfast is definitely overkill. But cute.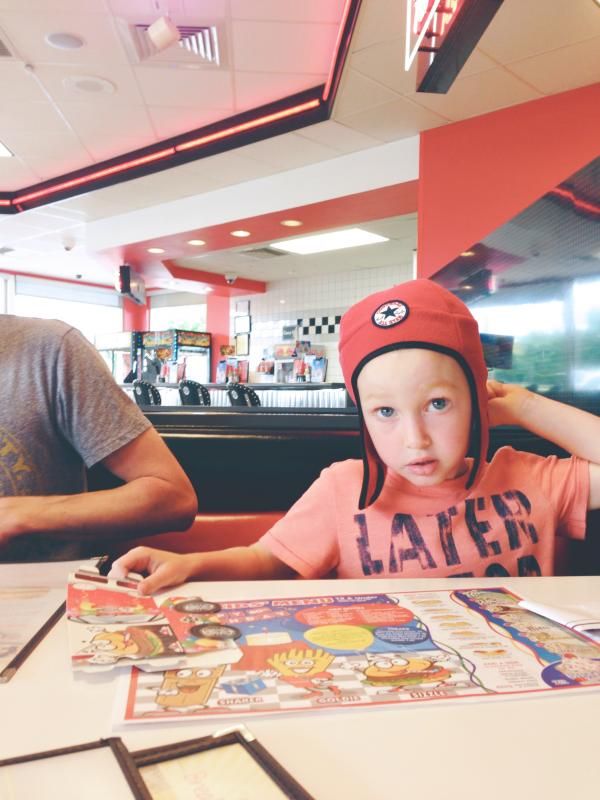 Last year when we moved it was pretty torturous. It was basically two days with a U-haul, two of our good friends, and LOTS of cursing and moaning. This year, since our things would have to be stored for a month until house completion, we went the storage pod route. I'm telling you, there is no comparison. We shifted all our things from the house to the pods over the course of a couple of weeks instead of a couple of days. And this crew made moving the big items look effortless.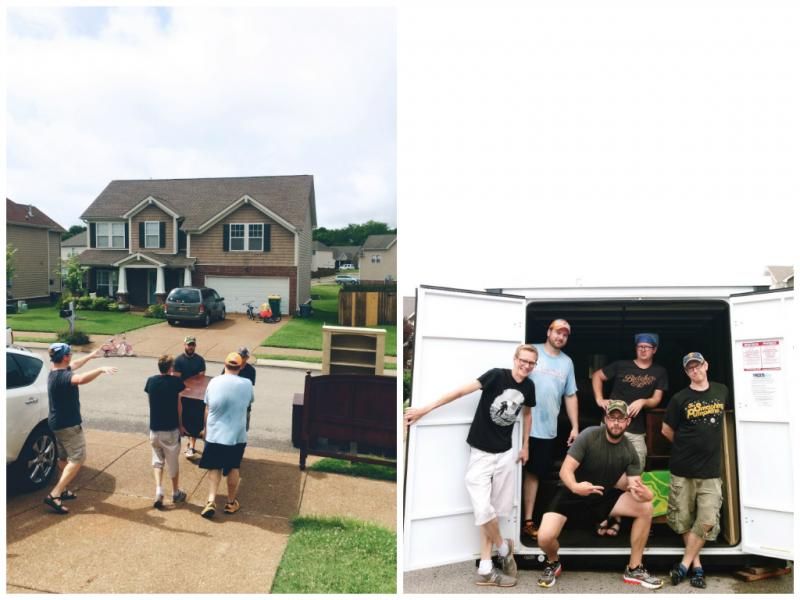 Honestly, one of the coolest things about camping on our property is being able to see the details going into the interior of the house. Our builder kept promising us that once the drywall was completed that the pace of things would really start to fly. He wasn't lying. Fingers crossed that we are only about 3 weeks away from moving in! Oh, and you may notice below that Henry has already had to try out one of the new corners in our kitchen. Naughty boy.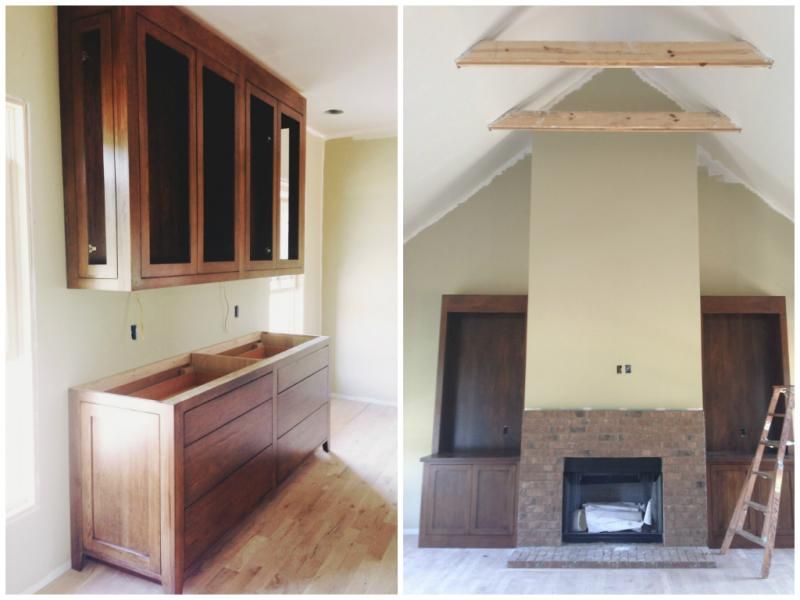 While we are all now adjusted to camper life (and actually enjoying it, surprisingly) we do try to find plenty of things to fill our days (when we're not at Lowe's, that is). We've been doing lots of visiting (and laundry!) at friends' houses and hitting up the play place at Chick-fil-a (free Wifi for mom to work while Henry plays!). But the most fun trip we've taken in the last week was the one to Henry's first baseball game. Dealing with a 3-year-old's attention span, we honestly weren't sure how many innings we would make it through. Especially when, even before the game started, Henry started whining "I want to do something FUN, not just sit here.". Oh me. But about one or two batters into the 2nd inning, his tune suddenly changed and he was totally into cheering for the "blue guys" and ringing his little cow bell. He even managed to score a foul ball which was later signed by Ozzie. His little face during the fireworks was alone worth the price of admission.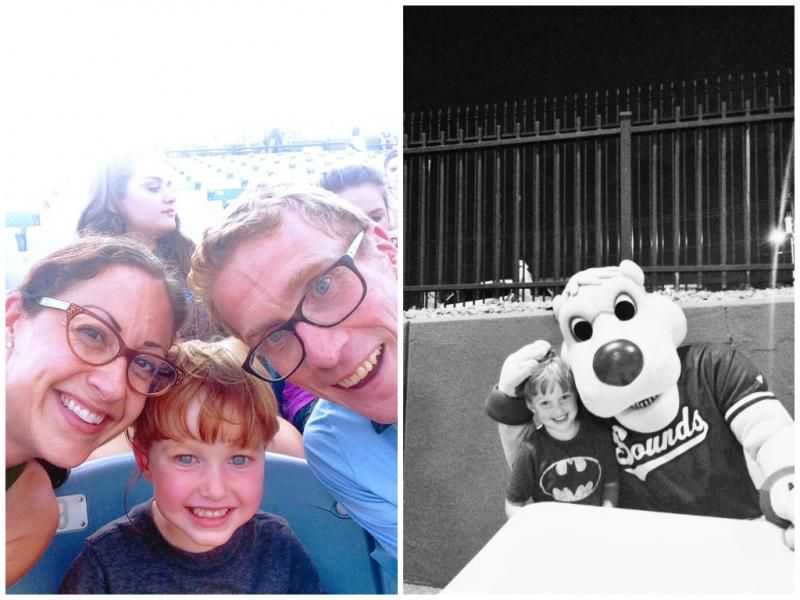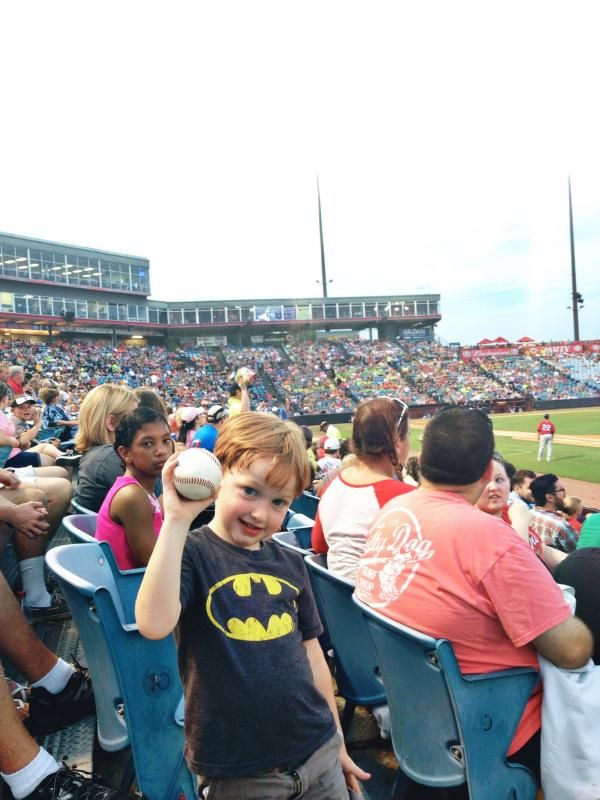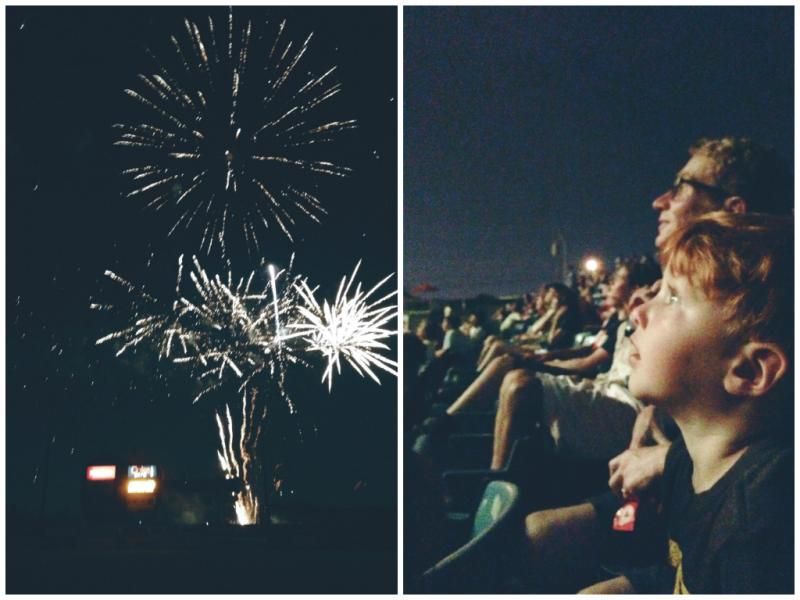 We have also been happy to occupy ourselves with play dates and berry picking.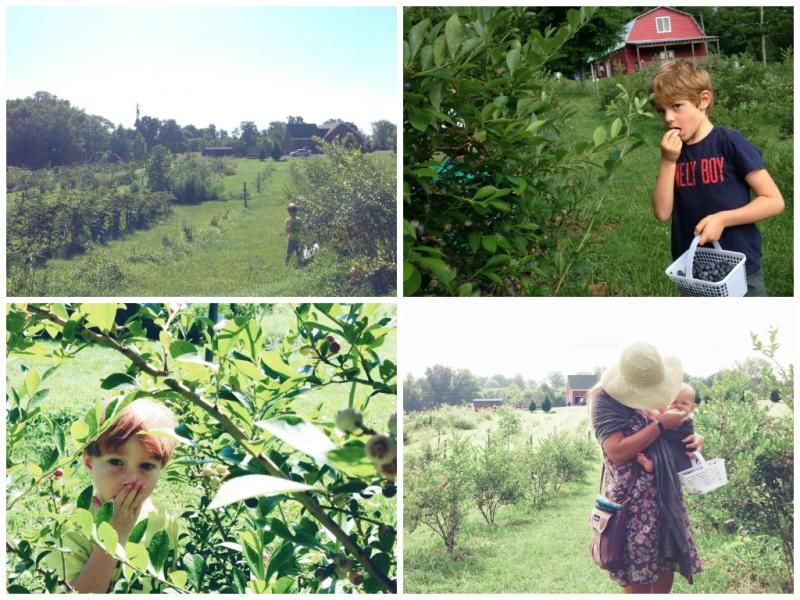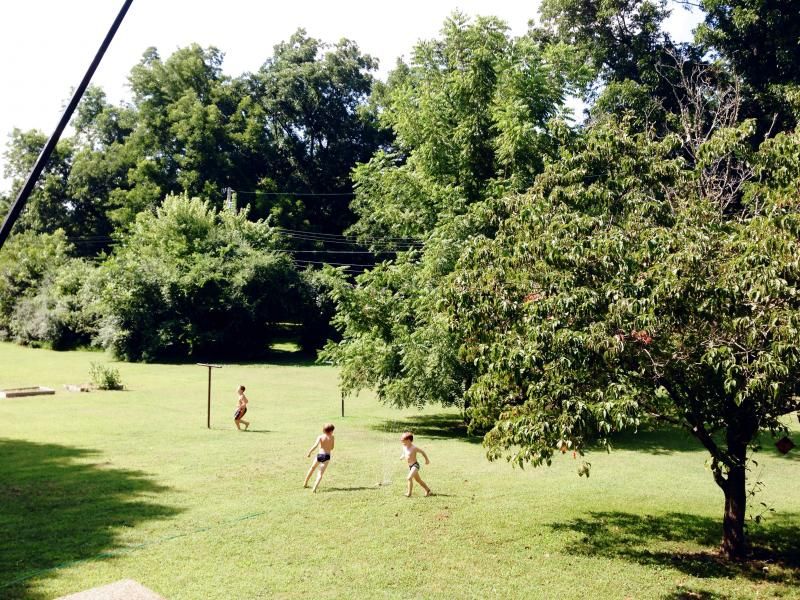 This summer we've made sure that Henry has had plenty of play dates with his two cousins. The reality is starting to set in that they may very well be moving out of state soon, so we're cramming in all the good times that we can before then. Lots of sleepovers and outings together are doing the job nicely. I remember a couple of years ago when Cohen and Henry seemed to
only
know how to argue with each other. They still have their share of battles, but it makes my heart full to watch them play together. And Ella Grace is the perfect big cousin/mother hen. Henry adores her.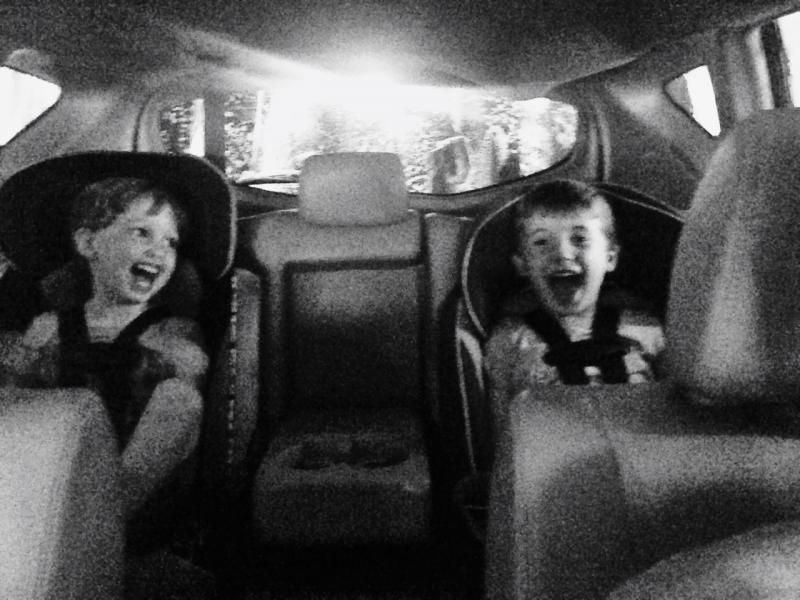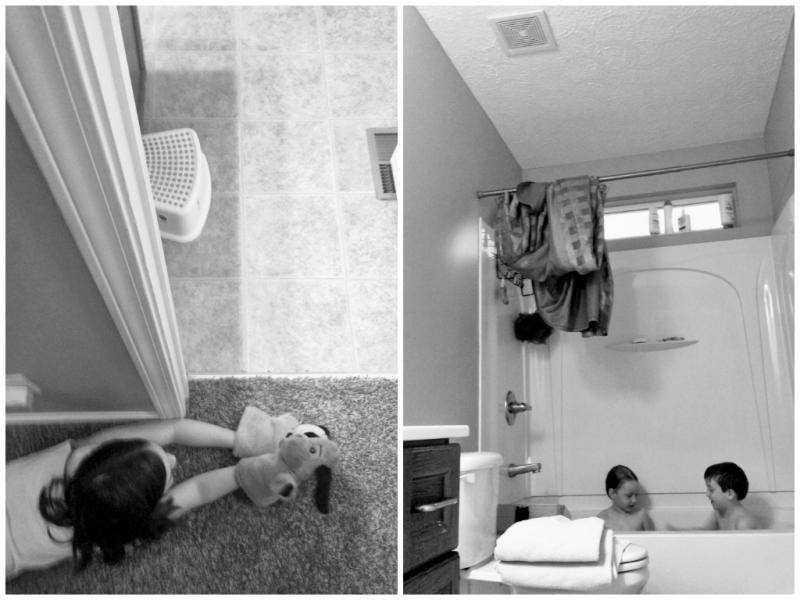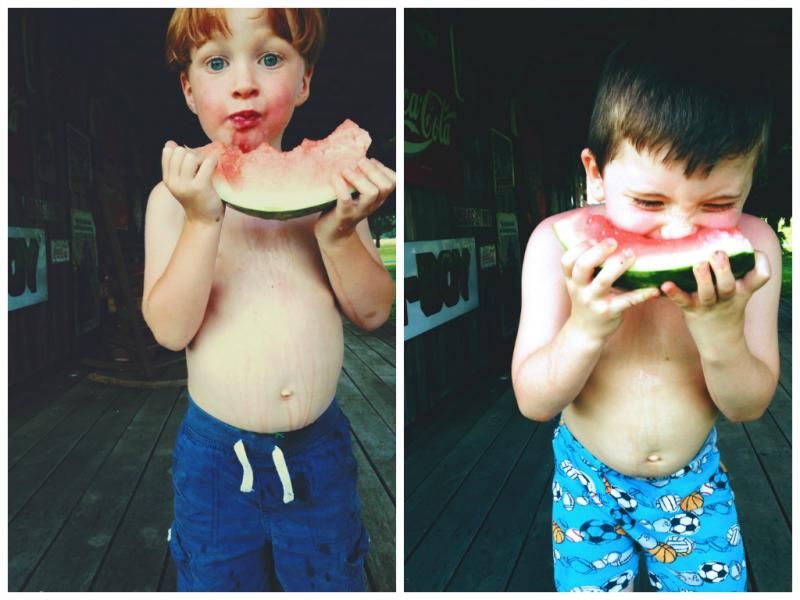 I think that just about catches things up for now! At the rate of my blogging lately, it's possible that we'll be in the new house the next time I post! I'll close things up today with a few adorable images of my boy, just because. The last image is by my amazingly talented friend
Sarah Gilliam
. I just adore it (and her)!