As Mr. Zuill not-so-subtly reminded me earlier this week (love you honey!), I am way behind on our blog. Our days have been so full lately (and so devoid of internet access) that it's been hard to keep up!
We are
finally
in our new house. We are absolutely soaking it in. But before I get to that, I have to take the time to document a little more of our month of waiting.
First up, the camper.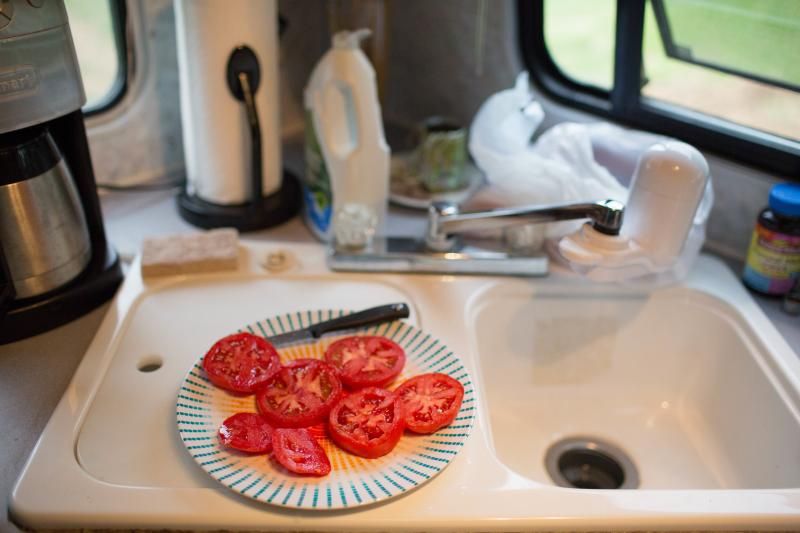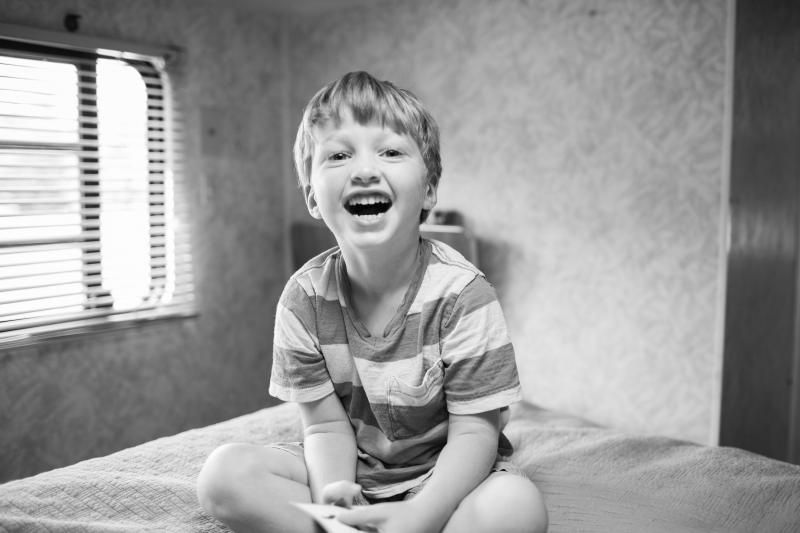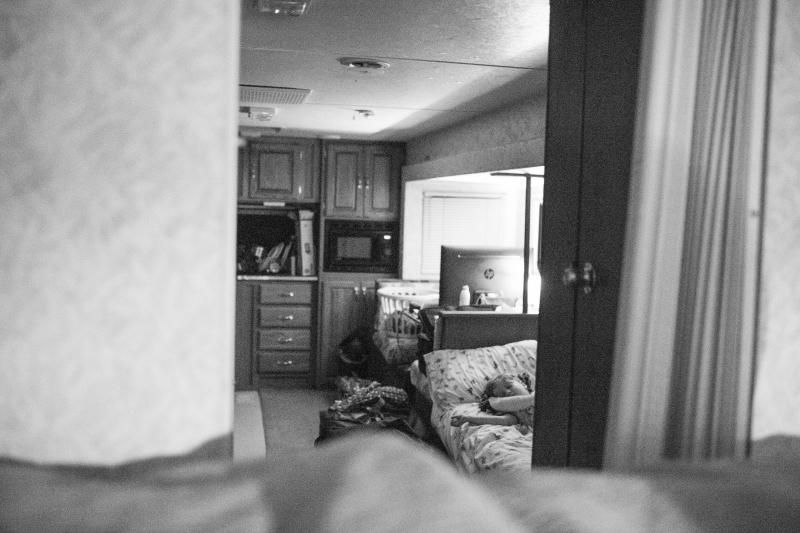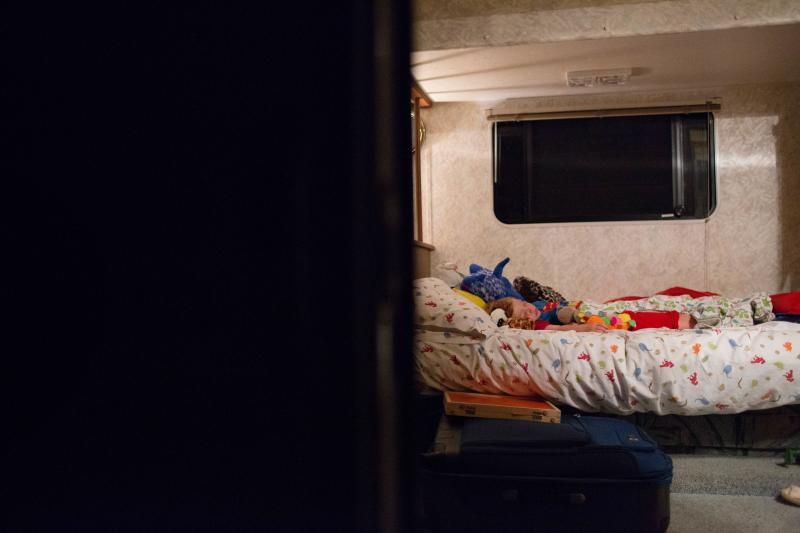 We honestly had a lot fun in the camper! It was so nice to be able to watch progress on the house by just looking out the window. With no TV to distract us, we spent our time doing other things. Will and I sat outside almost every night talking and enjoying the fact that we could actually see so many stars. And Henry certainly exercised his right to be loud out in the country.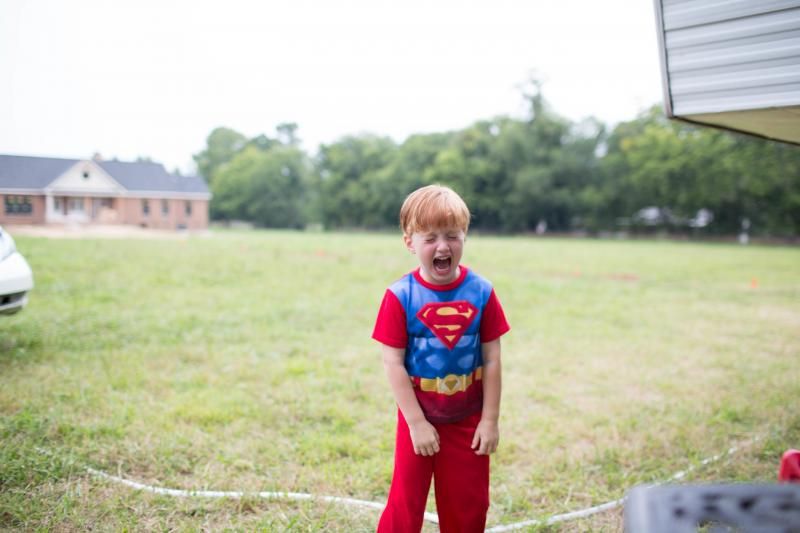 The end of the day is such a beautiful time anywhere, but I swear it just seems tenfold out here. All the more reason to drag Henry out into the backyard for a few photos to remember how big he is these days.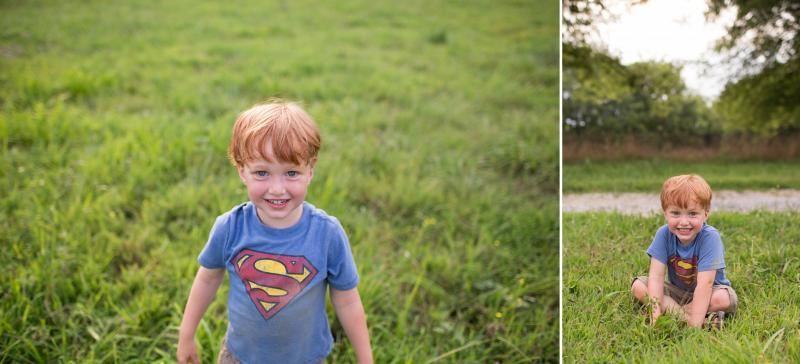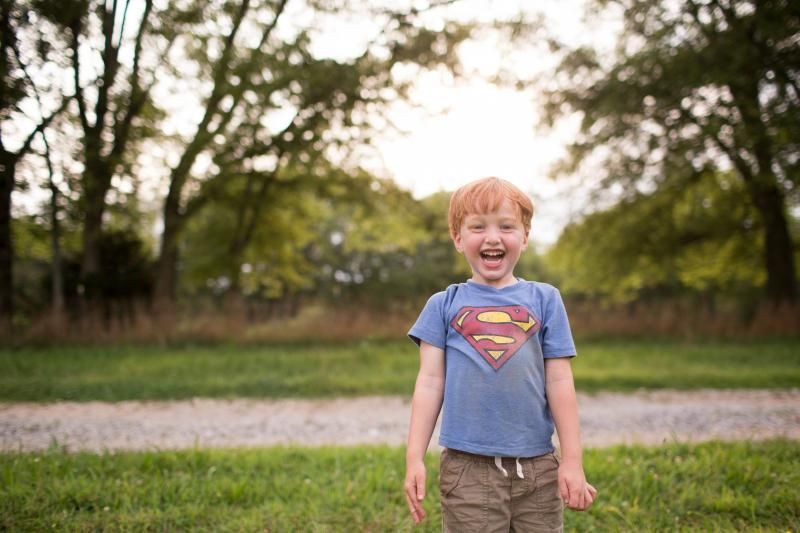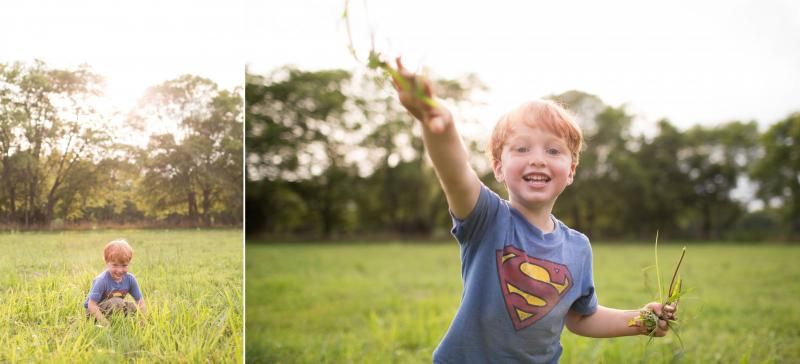 We were so lucky to have such wonderful folks to lend us their home-away-from-home for a few weeks. We just love the Mullens. And Mrs. Mullen made the most
beautiful
hand woven rug for our kitchen. She is so talented! I was glad to have a little something for her all ready as well. What wonderful folks!
The second week in, Mr. Zuill got a couple of tag-a-longs on his business trip to Atlanta. Henry thought he had hit the jackpot, getting to go on a "work trip with Daddy". And hotels with button-filled elevators rank on his top five list.

We also spent a week of our month of waiting house-sitting for some friends of ours who were vacationing. Henry slept in his friend Harper's room all week, right up in the middle of her ruffly pink bed! And we saw an amazing sunset at the lake in their neighborhood.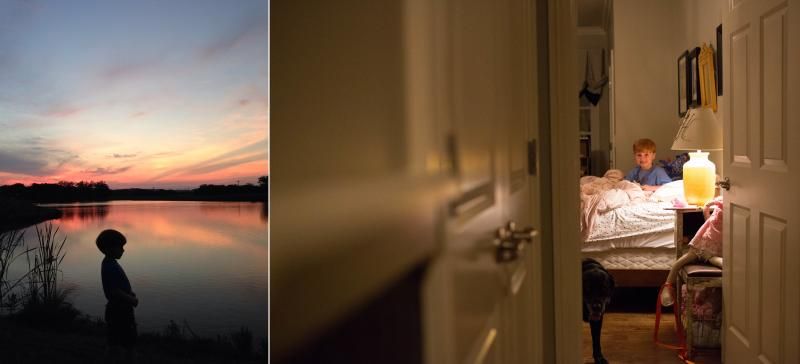 The week before the house was supposed to be ready was the week that Henry started back to school. Henry has a new teacher, Ms. Stephanie, this year. And one of his favorites from last year, Ms. Keren, is his other teacher. He adores both of them. And he just looks far too big in this photo that
Jo-Anna
took of him on his first day back.
Then, all of a sudden, it was time. We had been given a definitive move in date. On a Friday night Will and I stayed up
way
past our bedtime (I mean, 11pm for Pete's sake!!) unpacking the first of the three storage PODS and moving things into the house. On Saturday our friends once again came to our rescue. Within 90 minutes of these amazing people arriving to our house, the remaining two PODS were empty. There is definitely strength in numbers. We are so thankful for this crew- and for the awesome photos that
Sarah
took to document this day! Our friends are fabulous.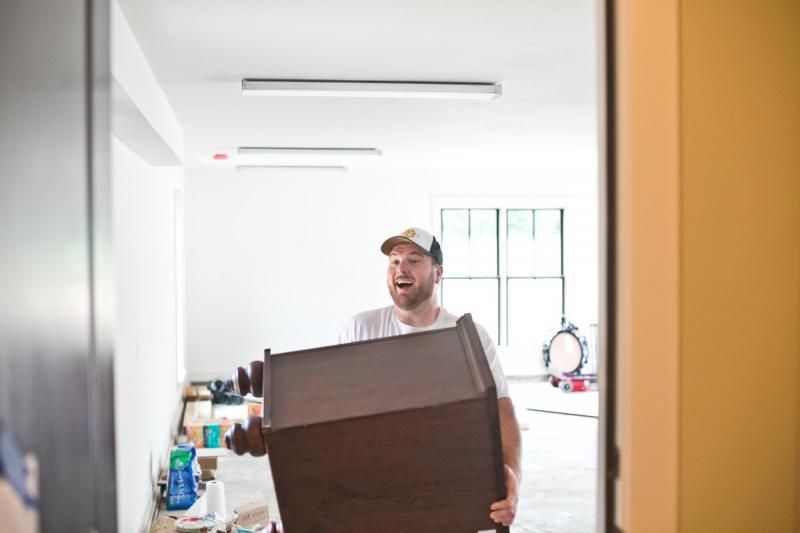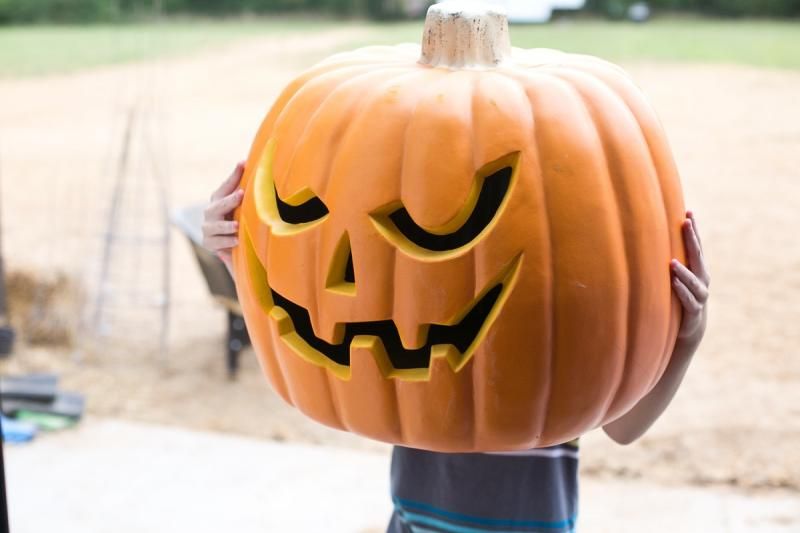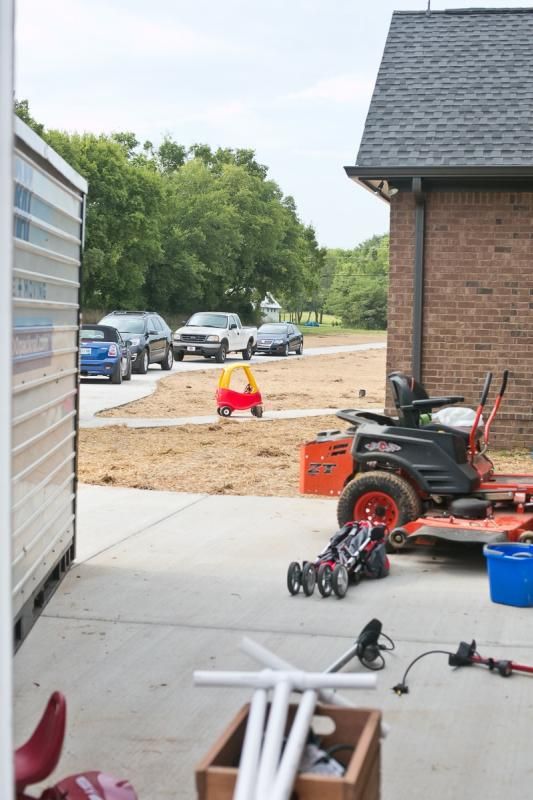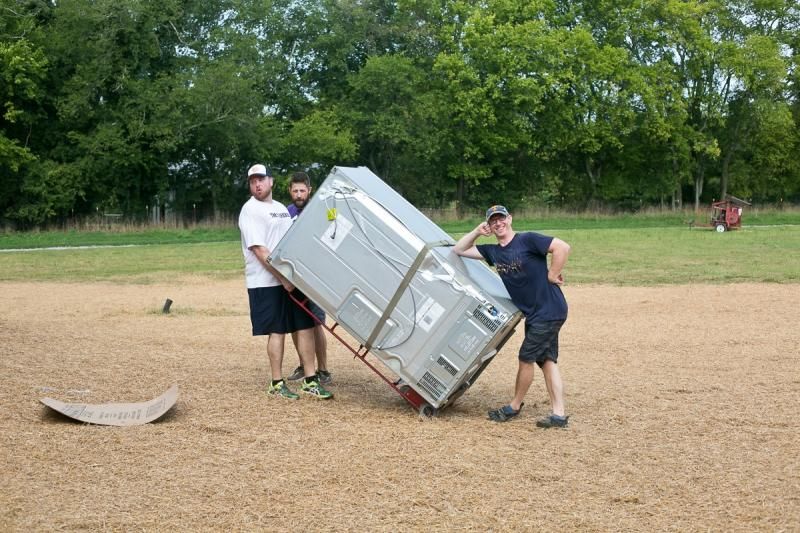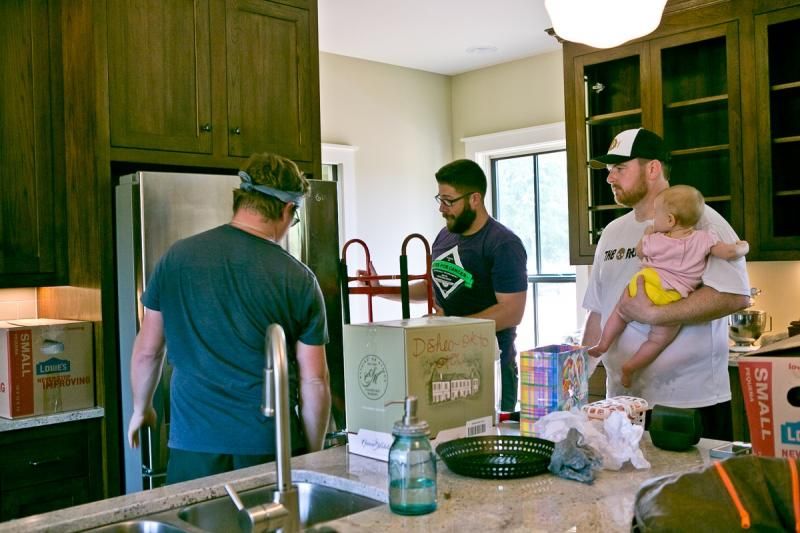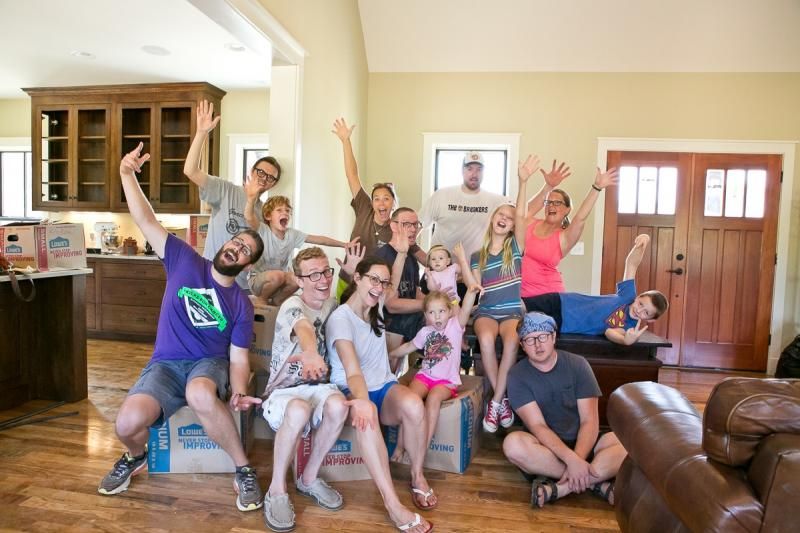 So we are here in our new house. Settling into this place that we've watched take shape over the last 9 months. It's so strange and so wonderful to be living here. Because of all the time we've spent out here this year already, Henry acts as though he has lived here for months. He's back to helping in the kitchen and playing legos in the tub. He's turning into a proper country boy, peeing off porches and throwing clumps of dirt for fun. The latter activity earned him a little clean-up duty on our front porch.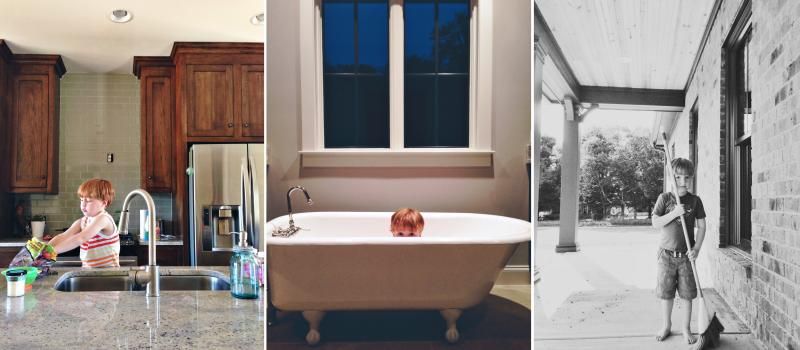 We've almost unpacked all the boxes and things are slowly appearing on the walls. Curtains have been hung (and then re-hung because I can never get them in the right spot the first try). It's starting to feel like home here, and I'll be sure to share some photos of it soon!