So we have finally dug our way out from under the never-ending pile of boxes. Things are slowly making their way into their new places. Although I'm sure we will be working on "settling" into our new house for the next few months and it is desperately in need of some landscaping, the house is finally in enough order to take a few photos to share on the blog! So here it is!
The view as you come up the drive-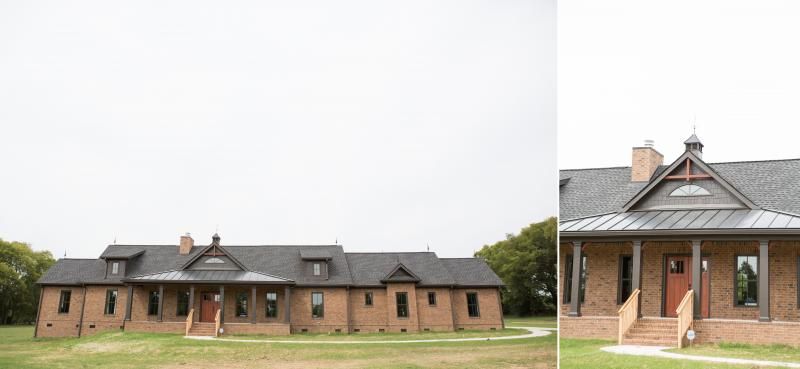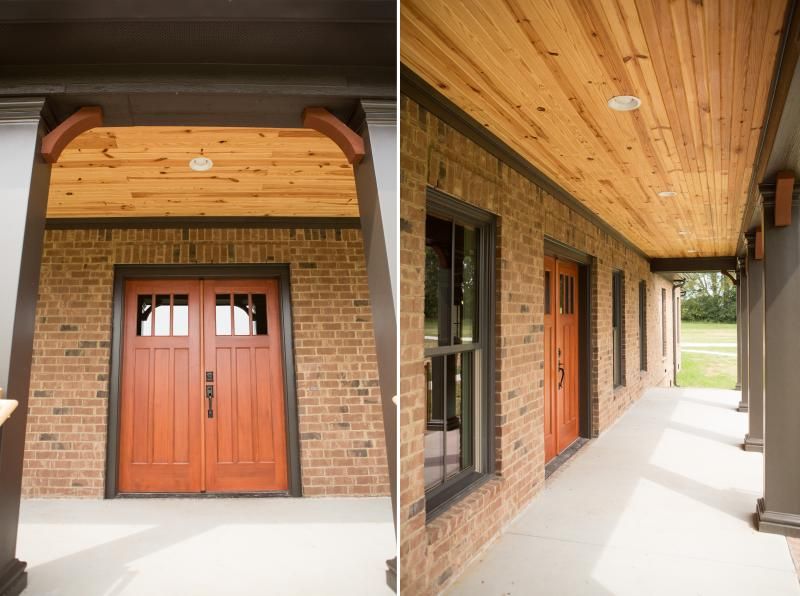 Master bedroom and bath-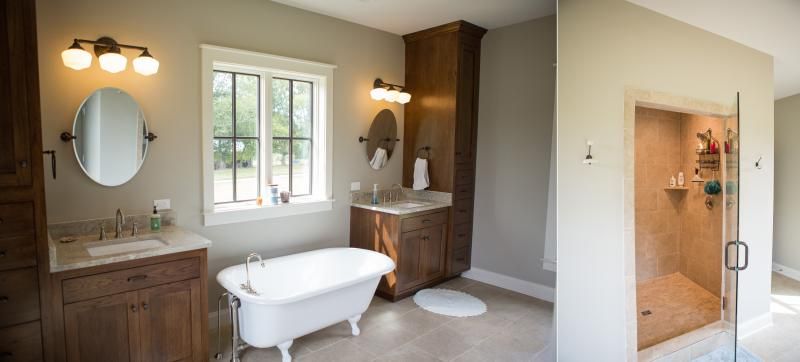 The living room still needs some attention to the walls and windows, but is such a great spot. We love the exposed beams and the doors leading out to the back porch. And the mantel is just so special- handmade by our friend Patrick. It's beautiful.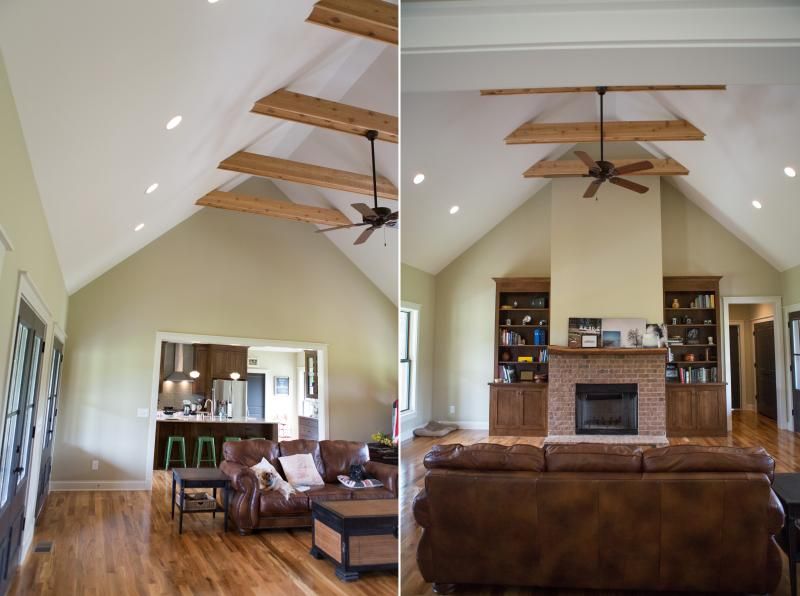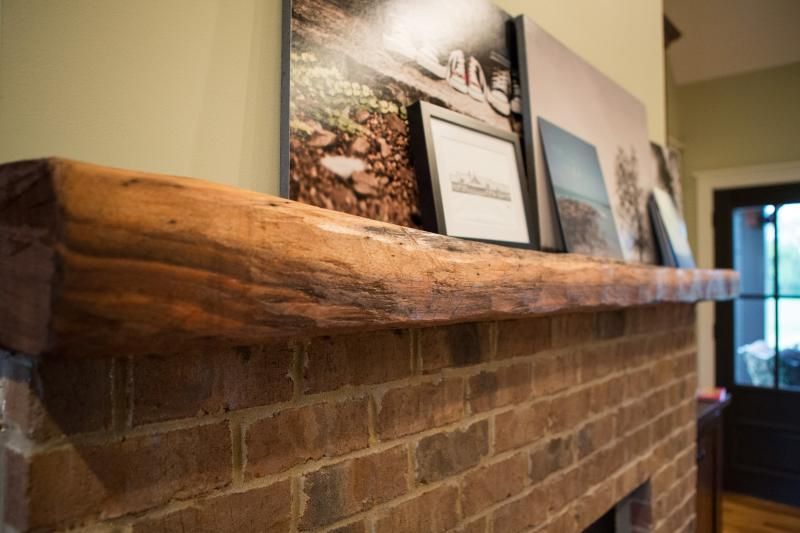 The back of the house. This porch is one of our favorite things (and one of Henry's favorite breakfast spots).
Our kitchen was probably my most highly anticipated room. We love to cook in here (with our assistant chef Henry). I think we spend about half of each day in this room. It's full of meaningful old things- my grandmother's mixer & canister set, rolling pin made by my dad, our beautiful woven rug made by Grandma Ann, and the calendar that was embroidered by my great-grandmother. Such treasures.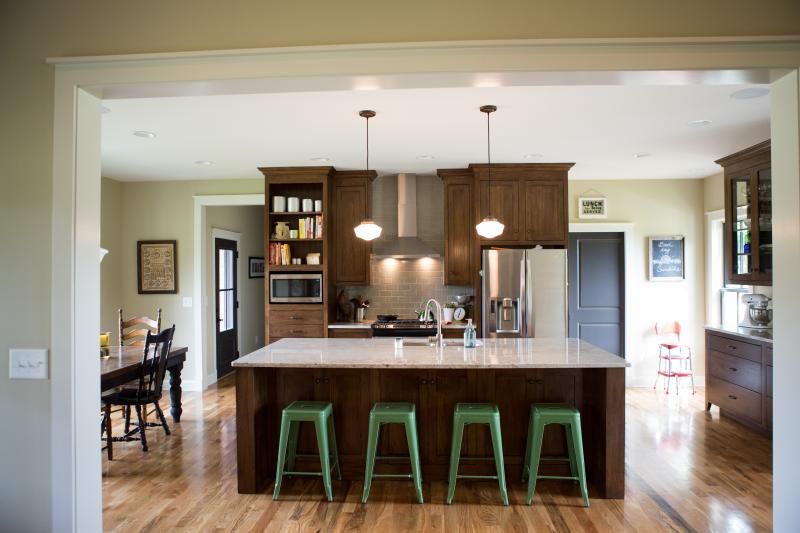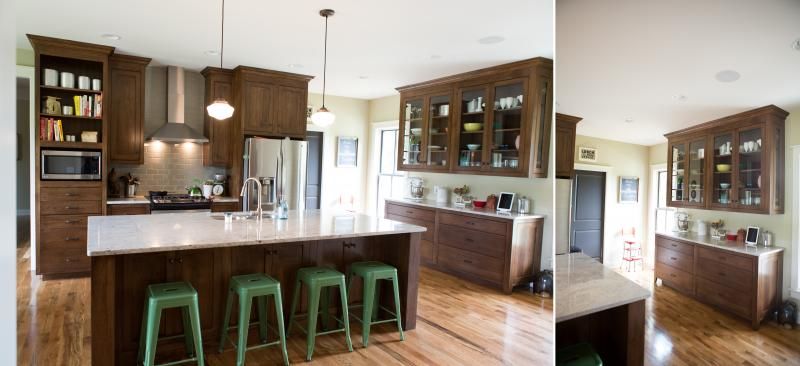 Going down the hall from the kitchen you pass Henry's art gallery (on a metal curtain wire from Ikea)-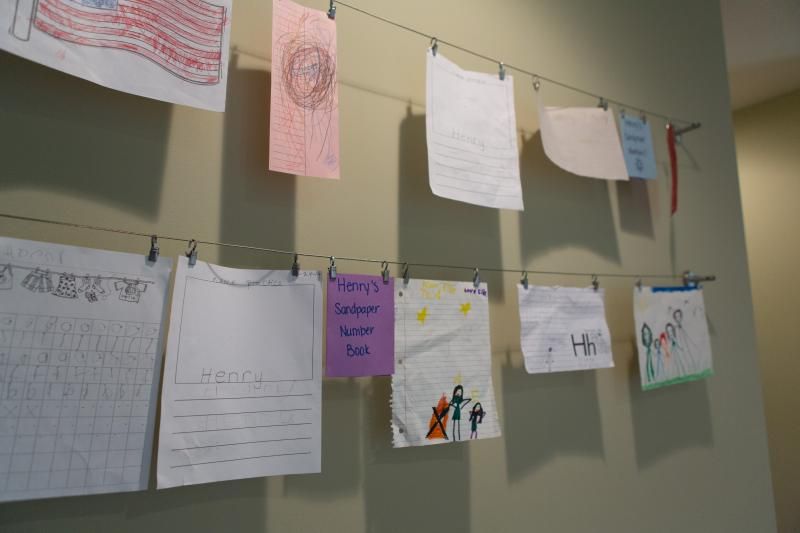 And then make your way to Will's office. It still needs a lot of work. Clearly. (Love you, honey!)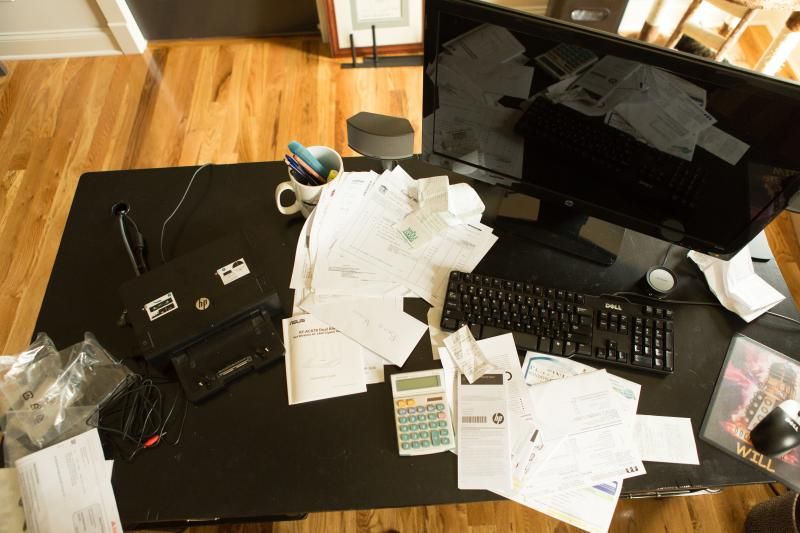 At the end of the hall you pass the laundry room-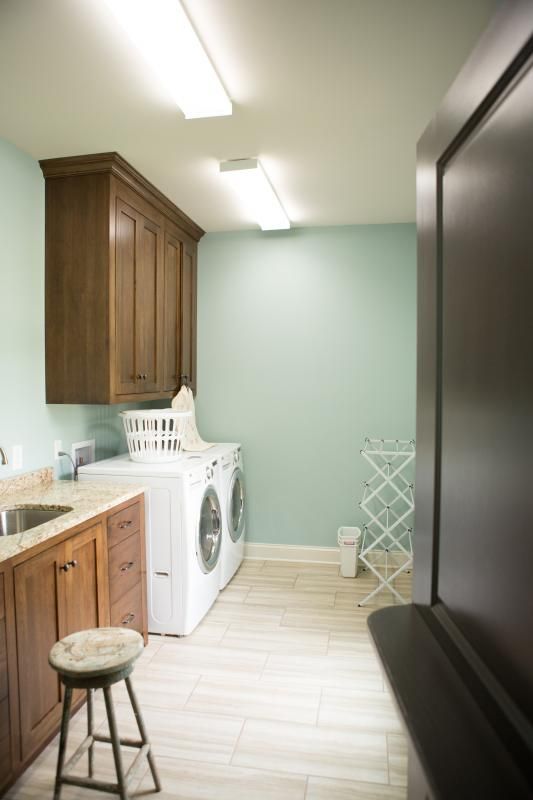 Next is Henry's room. It's not completely finished, but it's pretty close. He loves his little space.
Upstairs over the garage is our bonus room and guest bedroom area. The dormer windows create all these great little niches. My office lives in one of them, and we set Henry up a play area in one of the others. I didn't expect to spend as much time up here as we have over the last couple of weeks. He can play in his little space for a couple of hours without a peep.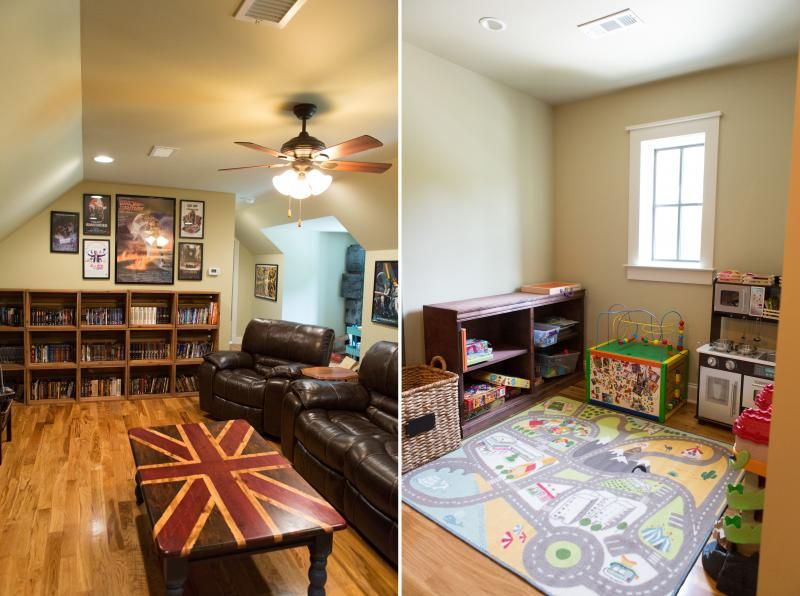 So for the most part, that's a tour of our new home! We were so lucky to have the super talented
Joshua Wright
to come up with the perfect vision for our home, and our amazing builder, Brad, to bring his vision to life.
Like a lot of things in life, it's better to see in person, so you should probably come visit us soon!