Six hours in a car with your four year old and your parents is not for the faint of heart. That's what I told my brother. I was kidding (mostly). Late last week my mom, my dad, Henry & I set off for Ohio to visit my brother and his family in their new abode. Mr. Zuill was sadly gone to Israel (!!) on a work trip, so we undeniably had a Brit deficiency. But having the rest of the family together for a few days was so nice. And reuniting these three kiddos- that just made my heart feel full. You never really miss something until it's gone- a saying that's so cliché but so ridiculously true.

Grove City, Ohio is a lovely, charming town. It's small, but big enough to have a great BBQ and pizza place. The neighbors are friendly. The homes are unique and well loved, the neighborhoods laced with sidewalks well utilized by biking and scootering kids. As much as I'd love for them to be back in Tennessee right this very minute, I really can't blame Nick & his family for settling in there nicely.
While we were there, we took a fantastic (albeit somewhat exhausting) trip to the Columbus zoo. It was amazing. The giraffe exhibit alone immediately put Mr. Zuill's dream of a "safari trip" on my bucket list as well. 43 acres just for the giraffes, zebras, cranes & gazelles. So great! And a day with some of my favorite people on earth. That's kind of hard to beat.
I think we lucked out completely by celebrating July 4th in Ohio instead of Tennessee. While all the folks back home were surrounded by storm clouds and rain, Grove City gifted us with a most beautiful fireworks display.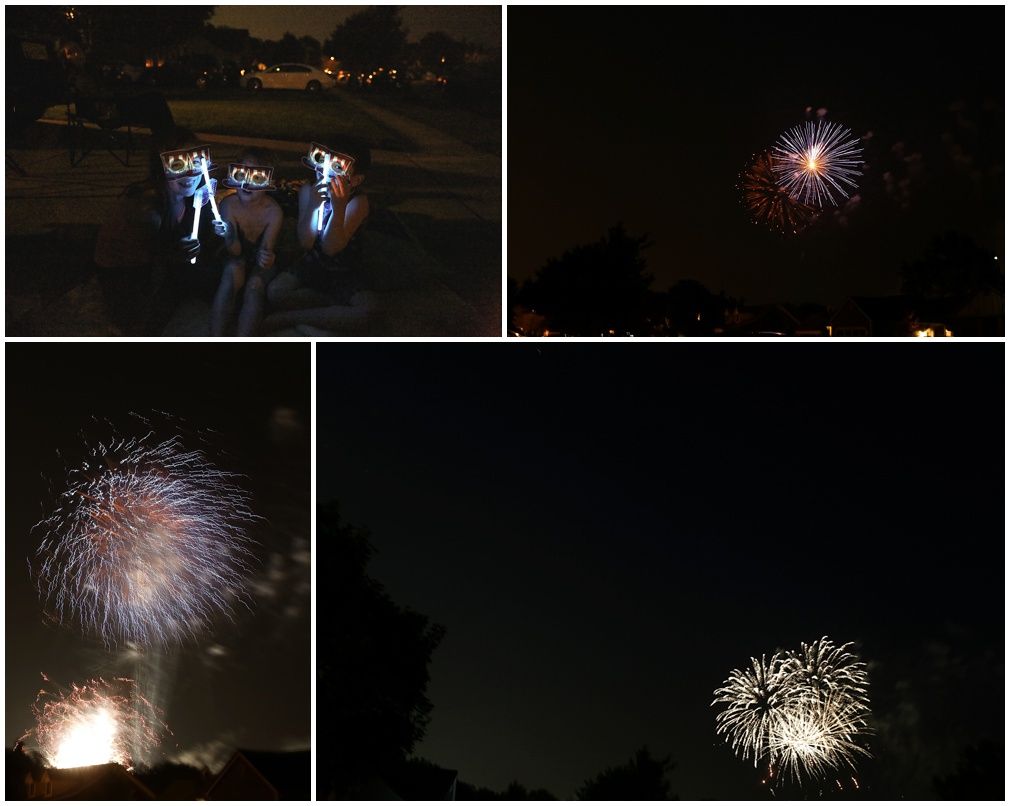 When Sunday rolled around I'm pretty sure at least a large percentage of the group were swallowing back tears while we were giving goodbye hugs. I really didn't expect it to be so hard to leave. But we had things to get to- like the six hour drive home. Which can induce serious delirium in order to entertain ones self. Clearly.
Hope your Independence Day was fantastic and thanks for checking in!