I think our second Christmas in College Grove has been even better than our first. This year our house felt much more like our home and was filled with lights and Christmas smells for nearly the whole month of December.
The only bad thing about Christmas this year was that we didn't get to see our Ohio folks. With Robyn and me both being pretty pregnant at this point, travel was not particularly appealing to either of us. So this year each family branch did their own thing, with hopes of all being reunited next Christmas with our newest family members in tow.
On Christmas Eve, Gaga & Pappy came to our house so we could all spend some holiday time together before they headed up to Ohio for Christmas Day. Mom, Will & I cooked our traditional Christmas breakfast together. Thank goodness it was nearly 70 degrees because open windows were mandatory when I smoked up the entire kitchen and living room baking biscuits. Oops. After stuffing ourselves silly we all relaxed for a little gift exchanging. We agreed to keep gift giving to a minimum this year. Henry made a painting for Gaga & Pappy of their tire swing and pond and also picked out a couple other gifts for them. Such fun.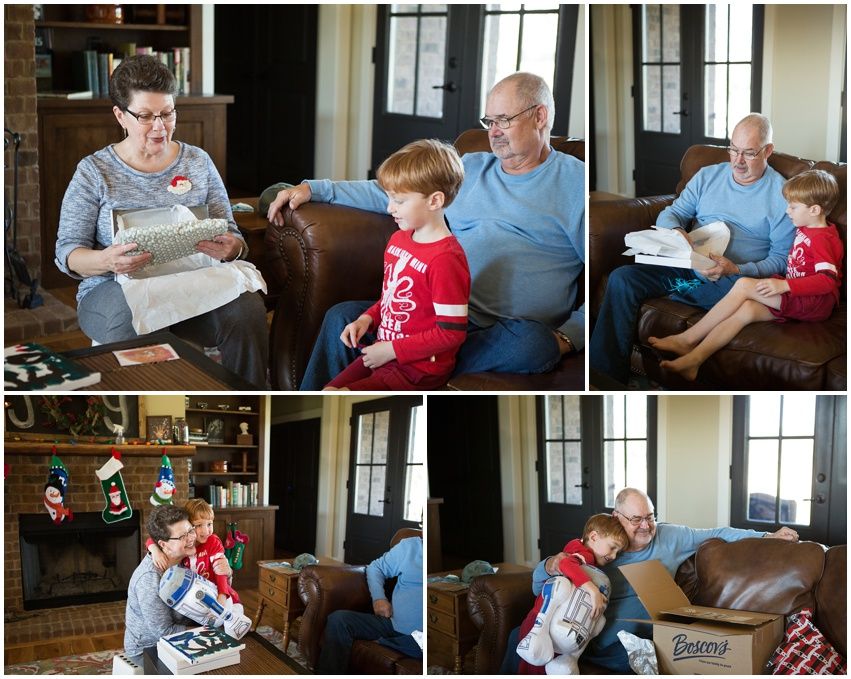 Henry's favorite gift from Pappy & Gaga was this guy-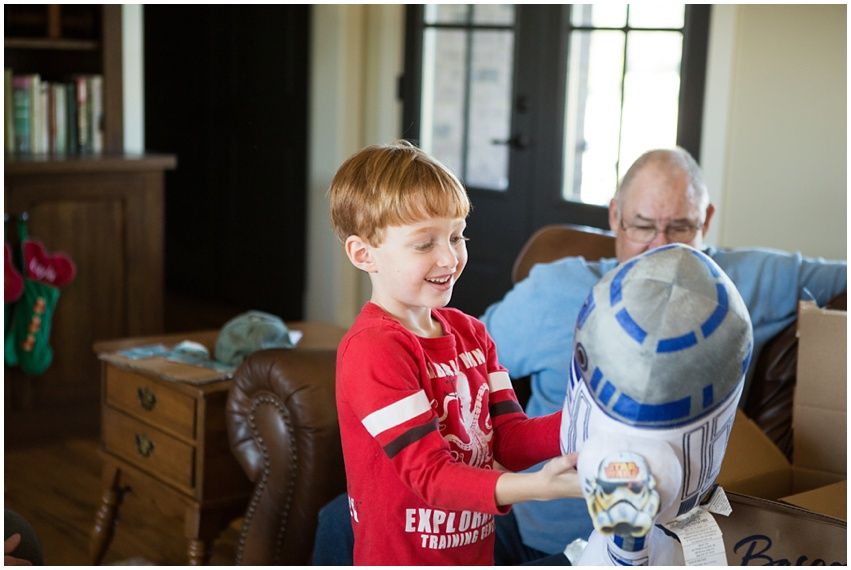 And little girl got a very special gift from them. So glad Pappy made this for her in spite of my saying that he really didn't have to. What a treasure.
After the gifts were exchanged we took a family pic, then followed it up with a little Uno & Sorry throw-down. Mr. Zuill was a little surprised at my mom's competitive streak. She is not sorry at all during Sorry and looks very happy with herself when she makes you draw two.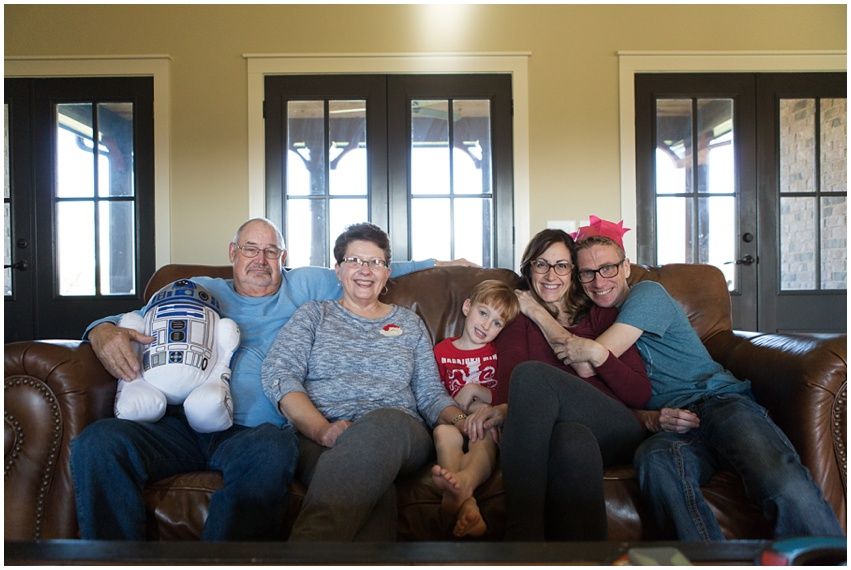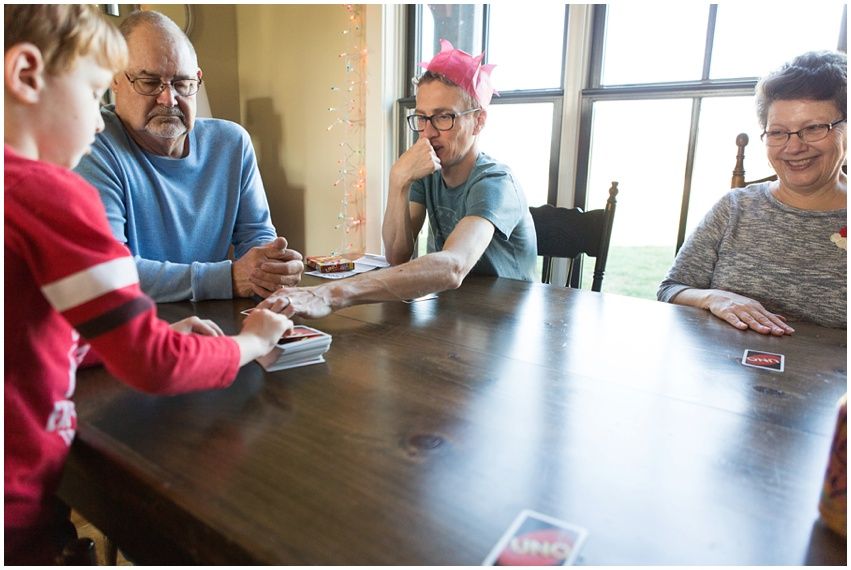 Later last night after we were all settled into PJs, Santa prep began. Santa got his traditional mince pie and milk. Rudolph and company weren't forgotten either.
The full moon last night was just beautiful. The skies were clearly perfect for trying to spot Santa.
And then it was on to the "practicing". Every year, same thing, and I love it every time. Henry lays in bed, pretends to be asleep. Will runs in to "wake" him, and they both tear off down the hall to check to see if Santa's been. After a few practice rounds and a couple of Christmas stories in bed Henry was done for the night- so Santa's elves got busy filling his new Santa sack with goodies.
This morning we had been out of bed for about 3 minutes when Henry came rushing into the living room and started pulling his treasures from the sack.
The rest of the day we've spent in PJs (allllll day)- building legos and playing with our new toys and Skyping with family that we weren't able to see in person. Just a nice, slow Christmas day at home with the people I love most in the world. The best gift of all. Merry Christmas from our family to yours!