For the past few months Henry has been taking TaeKwonDo. I think he pretty much loved it from the get-go. His level of focus (along with most all of the kids', really) can be pretty impressive. His instructors have been great. And when the chance recently came up, Henry was all about testing for the next level belt.
During testing, Henry's group of three white belts were the first called up. They were all so good. Henry was asked "What is the TaeKwonDo promise?". I swear that boy didn't miss a beat. "I promise to use TaeKwonDo in class and to escape from strangers. I will not use TaeKwonDo to cause trouble". On Friday night he got to go to his awards ceremony- and got his highly anticipated yellow stripe belt. He was so proud of himself. And with good reason. He has worked hard.
It's funny how every year I'm just shocked that Christmas has crept up on us again so quickly. December 1st sets a nice tone for the rest of the month for sure. "Shelf the Elf" arrives and the excitement truly begins. Particularly because Shelf's arrival involves getting a Lego Advent Calendar. Because we needed more Legos.

Not to be forgotten is the gingerbread house. Those windows are the devil to do with that icing, aren't they? I loved watching Will and Henry decorate the house together. I'd say about 80% of the candy went on the house. The other 20% vanished somewhere near Henry's face.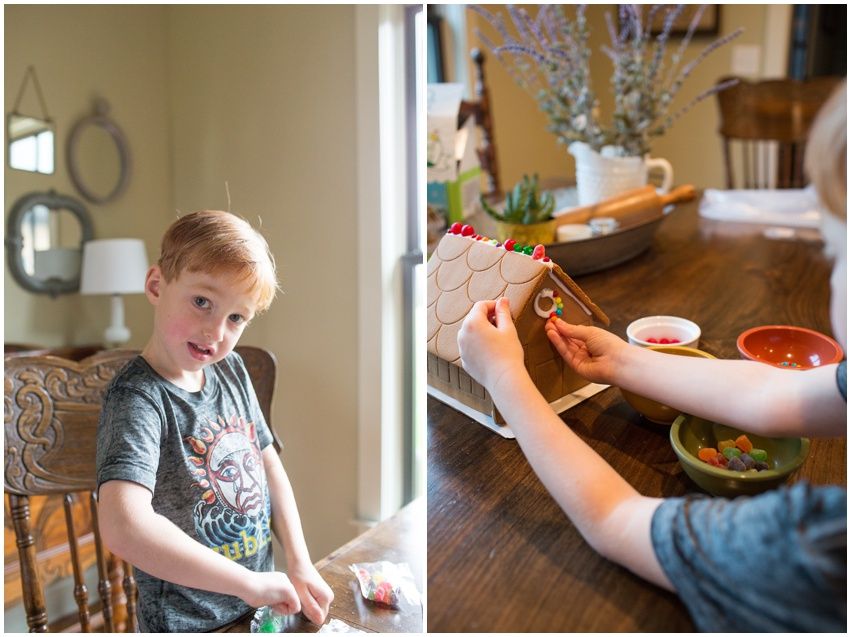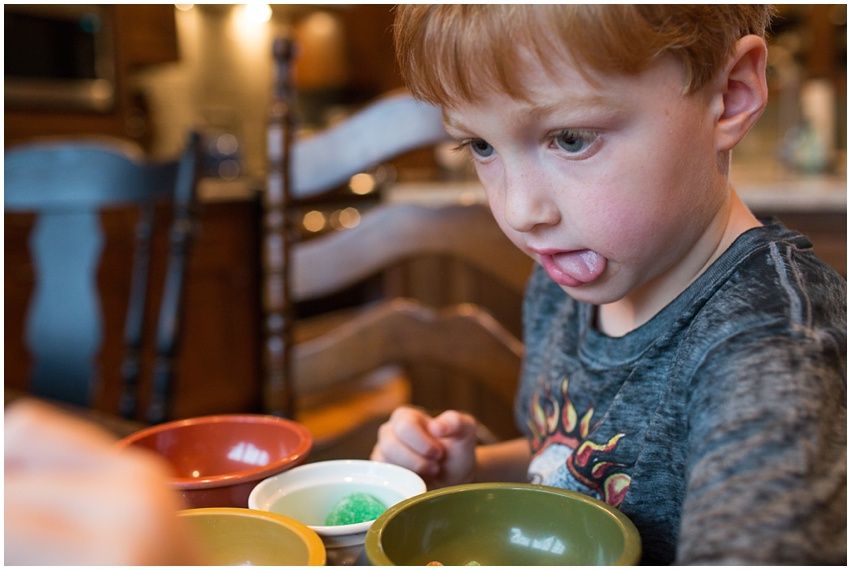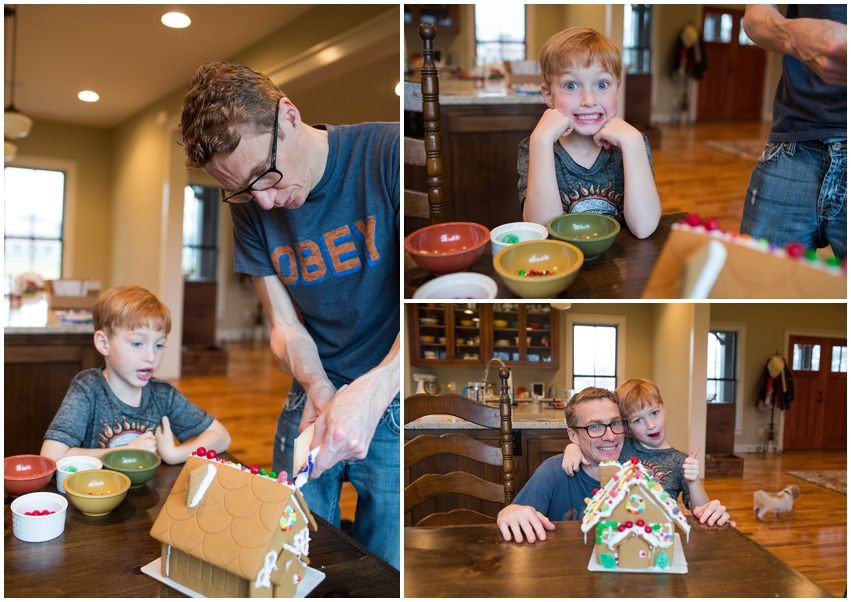 This year Henry and I decided to try our hand at Christmas ornament making. I found a recipe online consisting of a ridiculous amount of cinnamon, cloves, allspice and good old Elmers glue. And of course Will Jr. grabbed his favorite cookie cutters to help contribute to our project. Those were some good smelling Daleks.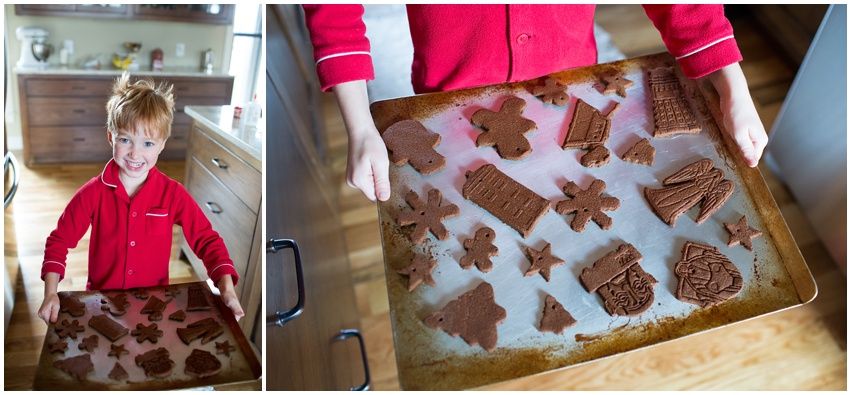 Those same cookie cutters came out again when we were getting ready for a little cookie decorating fun with some of our favorites.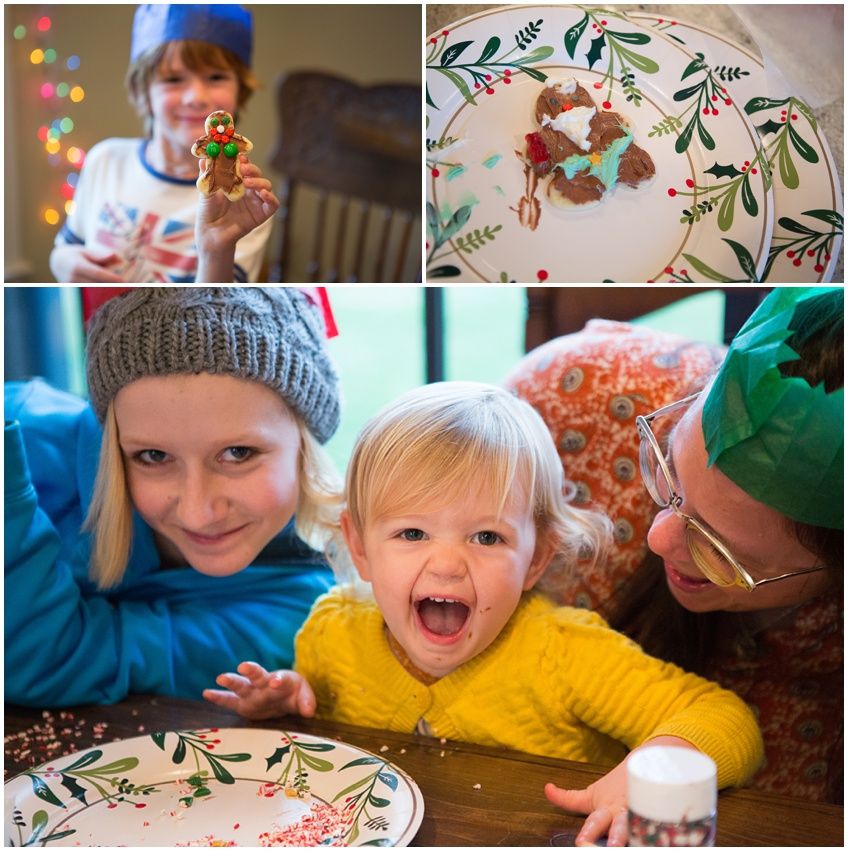 Last weekend we went to College Grove's Christmas parade not knowing what to expect. It was fantastic. Henry was having the time of his life. But before the parade, we had some important holiday business to attend to.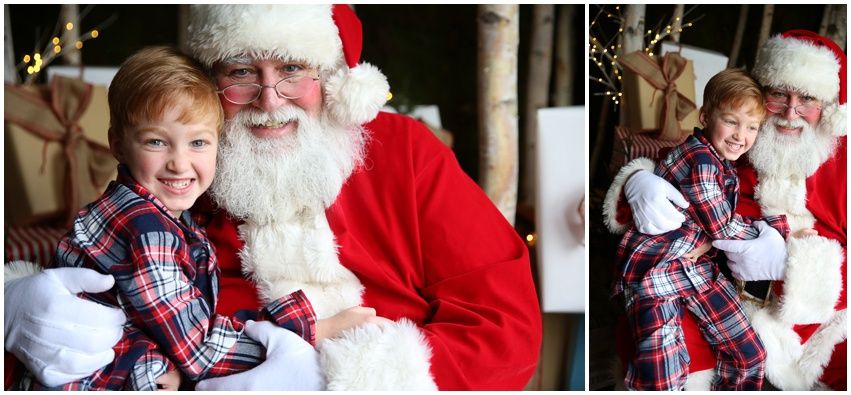 (a huge thank you to Mandy Johnson for these photos!)
Henry crafted his very own Holiday Greeting card this year and it's my favorite card ever. Merry Christmas from the Zuills!