One week ago today, on Monday, April 11th, Charlotte Anne Zuill made her way into this world.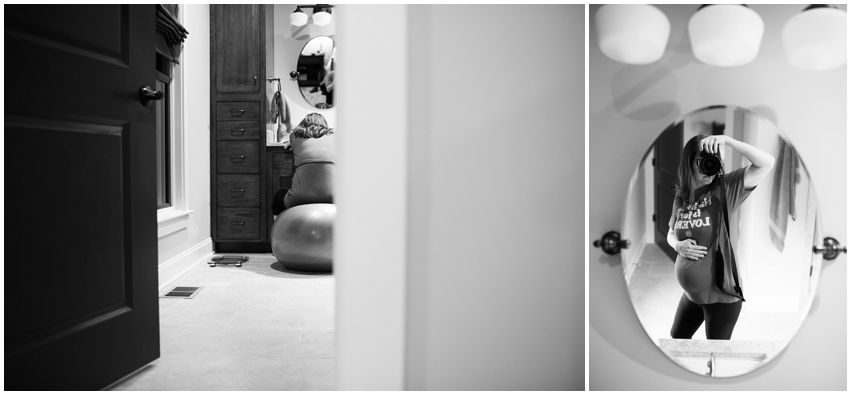 Will and I set off for the hospital around 9:30 that morning after a long night of contractions- leaving just after my mom had come to pick up Henry. No doubt that I longed for the relief of an epidural the entire way to the hospital. It was happening as soon as we got there. But when we got to room 234 we were told I was already dilated to 7cm. And then the nursery nurses wheeled in the baby cart, as though they thought delivery could happen very soon. Somehow that gave the me courage (or crazy inclination) to revert back to my original plan and try things without an epidural. I had no idea how intense an unmediated labor would be. I bet I nearly wore the rockers off that chair. And John Mayer on Pandora was apparently my theme music. Will says I was humming too but I really don't remember that part.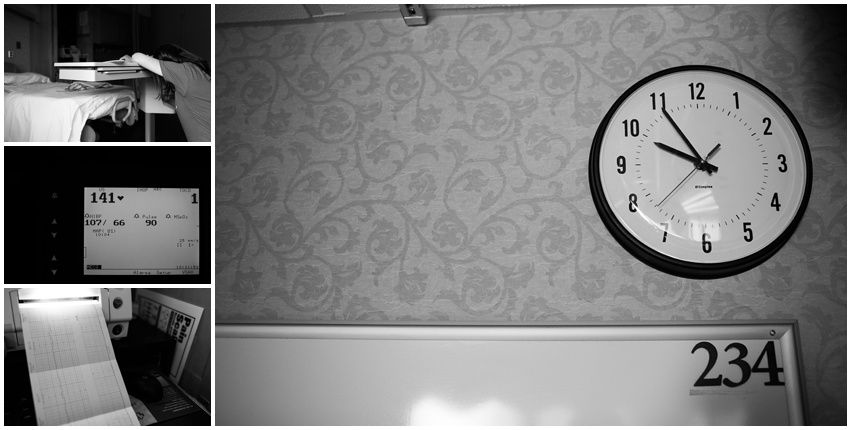 I really felt like I had a pretty good grip on things until Dr. Woodall broke my water a couple of hours after we got there. That was rough. The intensity drove me from the chair to the bed. At Dr. Woodall's suggestion, the nurses brought in a labor bar and attached it over the bed so that I could get on my knees on the bed and let gravity lend a hand. I just remember waves of pain and feeling so hot. I remember Will and the nurses putting ice cold washcloths on my neck and ice packs under my armpits, but I couldn't even open my eyes to look at them. It was totally overwhelming. But just 4 1/2 hours after we arrived at the hospital, Charlie joined us, born with her sweet little hand wrapped around the side of her face. An event that I could never fully describe with words, Mr. Zuill captured so perfectly in photos.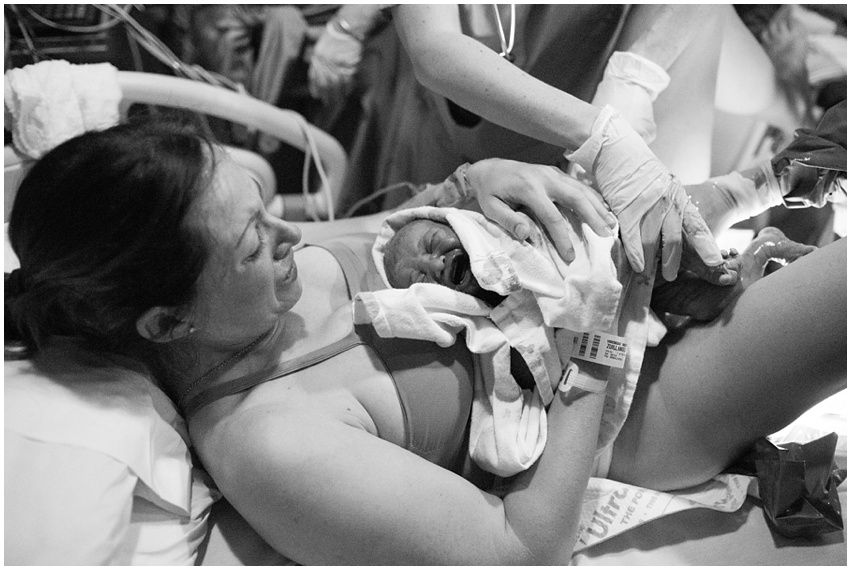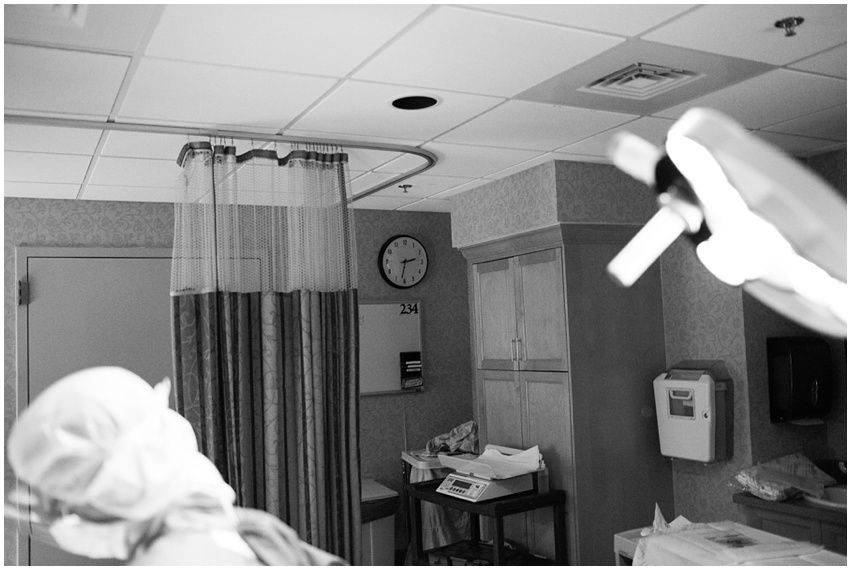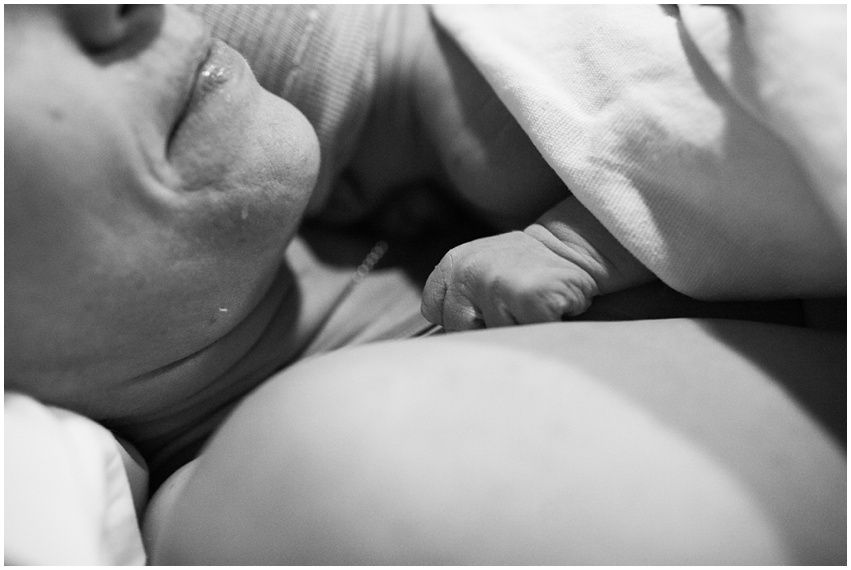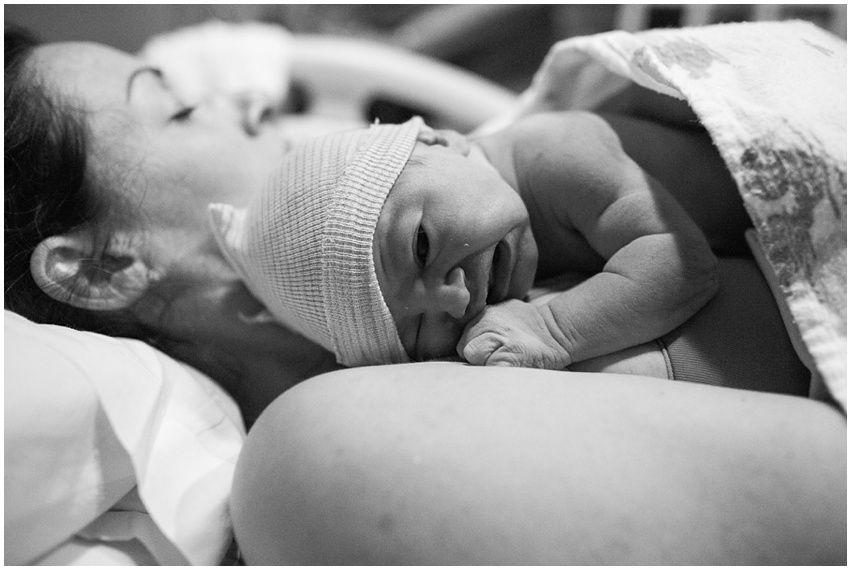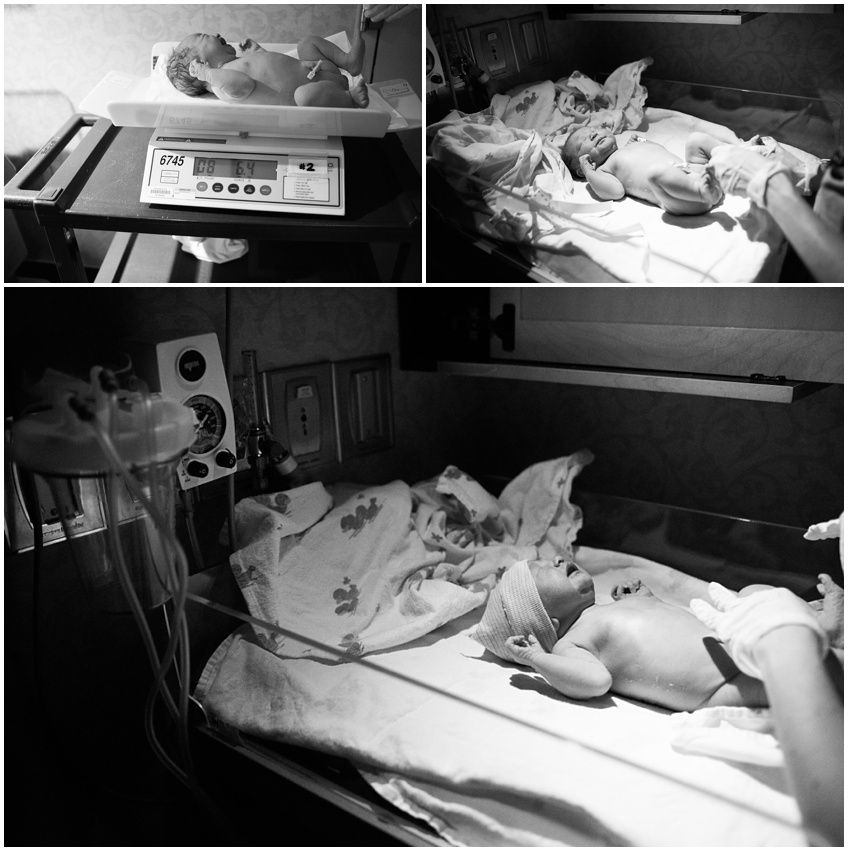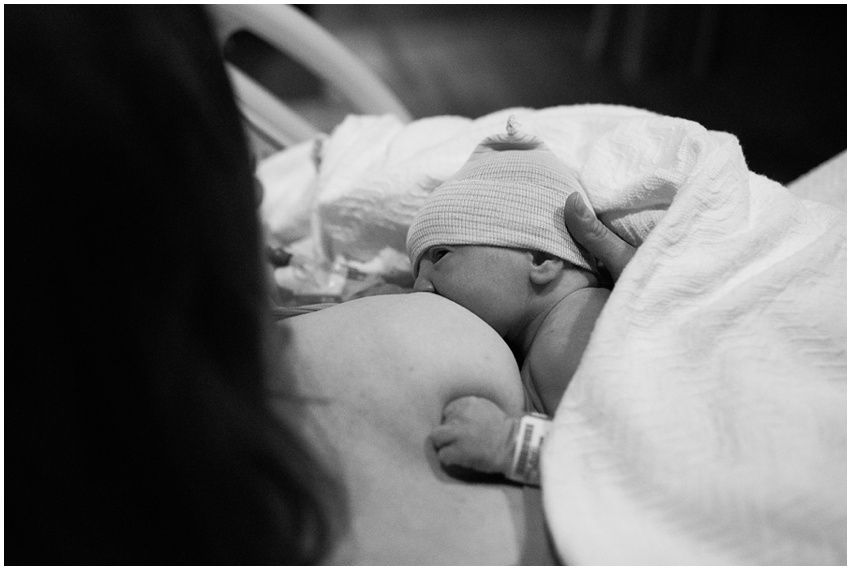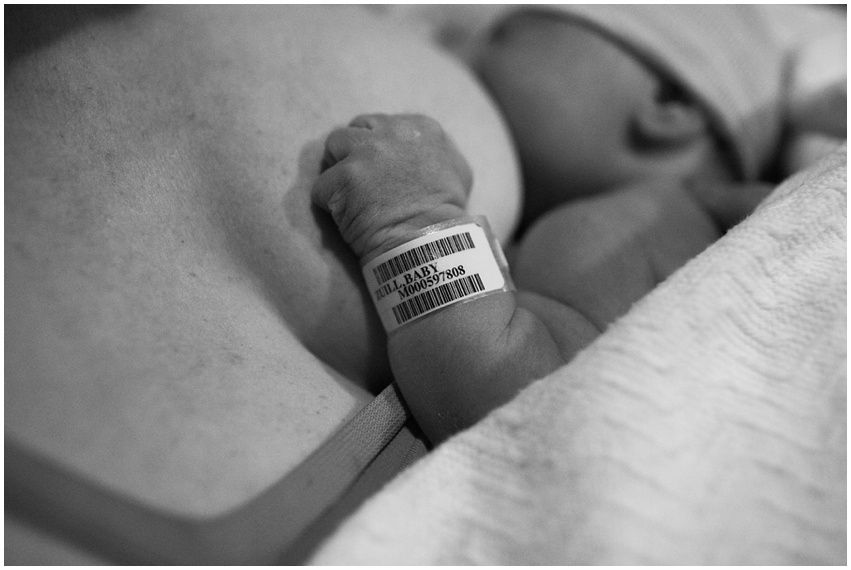 And suddenly our family of three became a family of four. And everyone is in love with our Charlie.