The days continue to fly by at a ridiculous speed around here. Perfect illustration- my beautiful first baby, the boy who surely (it seems) just learned to walk last week, has somehow now graduated from preschool! We spent the last year at Spring Hollow Early Learning Center in Franklin. Such a sweet little school with amazing teachers and lots of sweet friends to go along with it. Last week we attended their graduation ceremony. When crossing the bridge, each graduate received their "journey book" to take home. A self portrait made for the perfect cover. Henry's drawing of himself was captioned: "I'm big and I'm high-fiving people and smiling". My gosh I love that boy so much.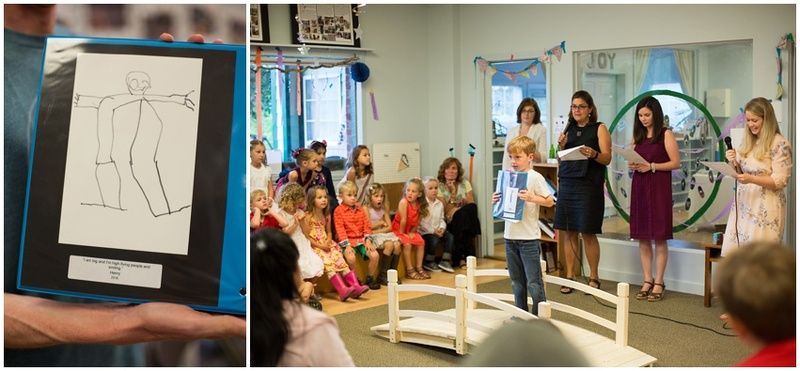 So yes, the days are flying by. The nights, not so much. I didn't truly enough remember how hard having a newborn is. I really thought I did remember and was mentally prepared. But when you're in the thick of it, with an adorable (and somewhat loud) little alarm clock waking you up every 3 hours, it gets real. Three nights in the last week Charlie did give us a five hour stretch of sleep at night. How amazing. But she was just kidding. Ha. She will be seven weeks old tomorrow. That truly does seem impossible. I seem to remember with Henry that things got tremendously easier at the 3-4 month old mark. And while I truly don't want to wish away a single day of this time with Charlie, the possibility of soon getting just a little more sleep and a little less crying is enough to carry me through most of the exhaustion. And she gifts us just enough gummy little smiles to completely get away with her antics.
Charlie's happy place most days is snuggled right inside her Boba wrap. How would we make it without this contraption? This is how I clean house, cook, and sometimes even use the bathroom. And when I have a quick photo session to knock out, Mr. Zuill takes over. Does she look cozy in there with her Daddy or what?
It's not hard to see that Charlotte is quickly becoming a Daddy's girl.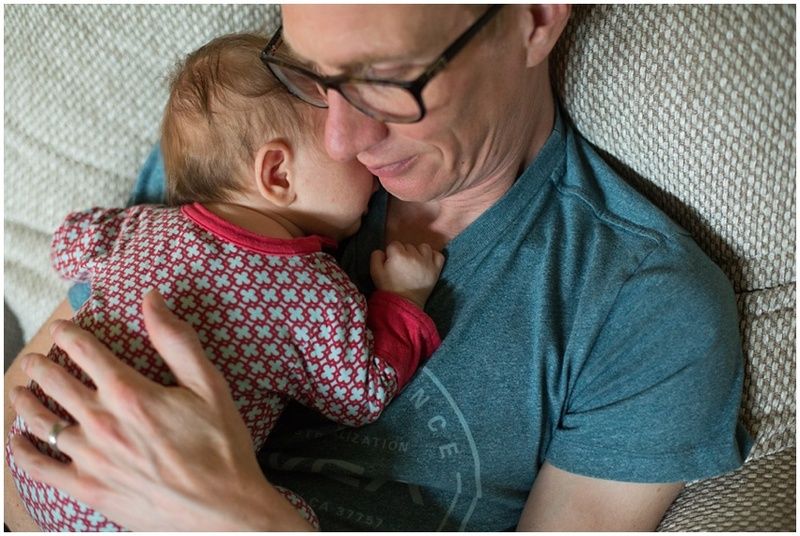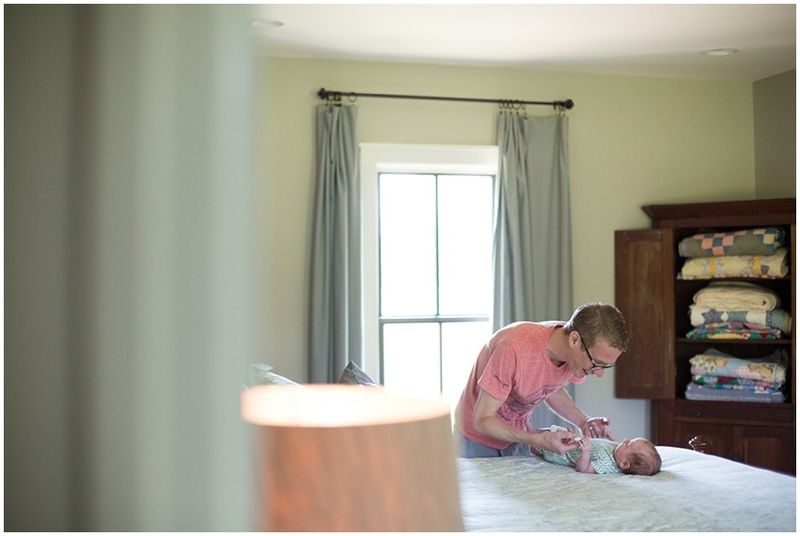 I'm pretty sure that the person most smitten with Charlie is her big brother. We had a couple of rocky days in the beginning, but now he seems to have seriously settled into his new role. He is so proud of his baby sister. When we come to pick him up at school and he notices Charlie being admired by his classmates, he promptly makes his way over and showers her with kisses- marking his territory. And when the time came for her first bottle, of course he was the chosen (and proud) candidate.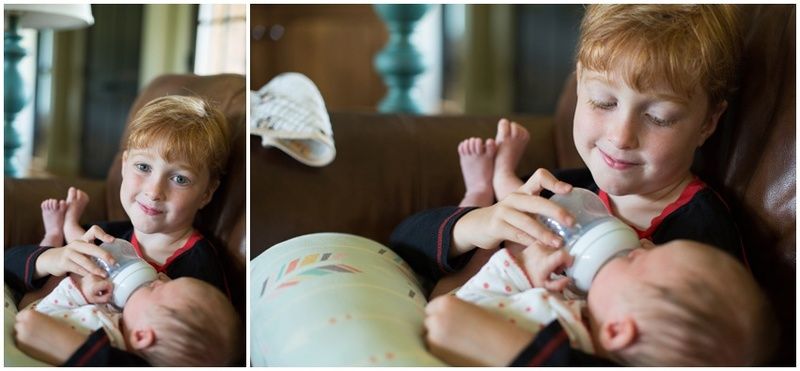 Charlie has also had some other admirers lately. Her future BFF Ivy Mae came to meet her last week. Ivy was so excited to hold "Charlie-baby". Charlie was on the fence.
Since we moved to College Grove I have somehow managed to make the most wonderful group of friends. And as it turns out, there is most likely something in the water here. About 80% of the aforementioned group of friends has either just had a baby or will soon be having a baby! How amazing it is going to be to watch all these sweet babes grow up together! Among the expectant group is my wonderful neighbor and friend Corinne. Baby Hudson will be joining the 'hood in August so a couple of weekends ago we all got together to celebrate the arrival of this sweet boy!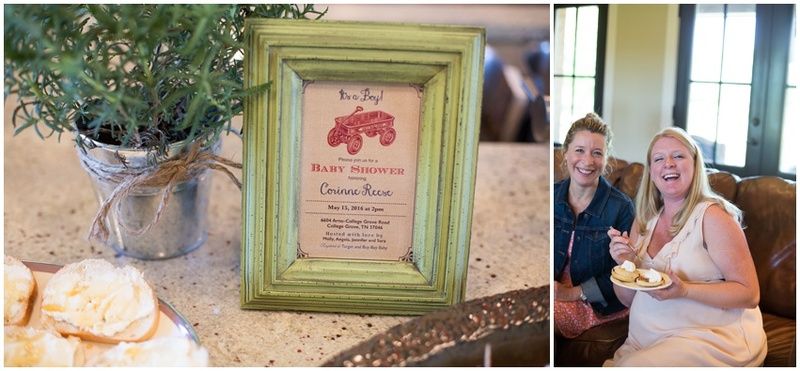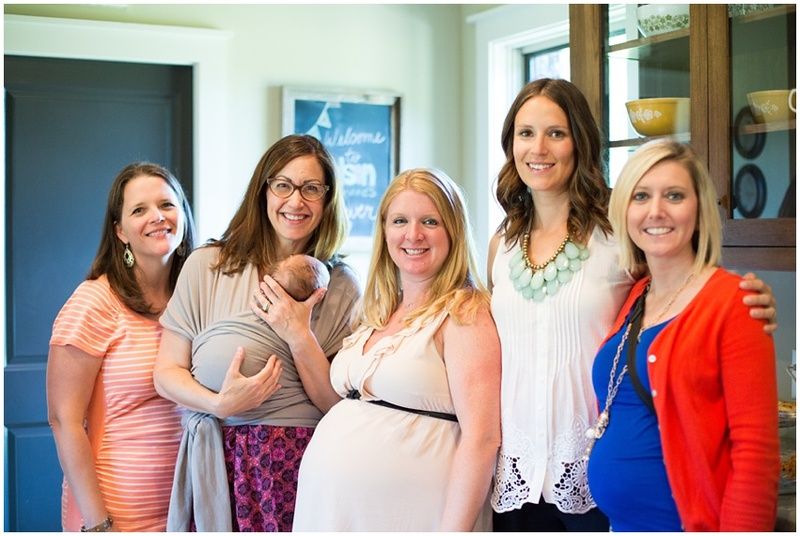 So that's the latest around here! Thanks for catching up with us!