Towards the end of a Tennessee summer you begin to think the heat will never let up. The grass mowing seems endless. It's too hot to even want to be outside because your shirt is starting to get those embarrassing sweat stains 30 seconds after you've stepped out the door. Then one day it happens. Literally overnight the temperature goes from 12,379 degrees to 70. Poor Mr. Zuill, he starts freezing to death immediately, begrudgingly pulling jeans out of the closet. But the rest of us, we celebrate. Suddenly you can't keep the kids inside-
Kindergarten brings big fun in the Fall. It's time for Fall Festivals, pumpkin decorating & Spirit week! Spirit week was as much fun for Mamas as it was for kids, I'm pretty sure! Henry and I made our plans, and every morning he donned his outfit for that day's theme, and then we hurried next door for a couple of photos before school. Superhero day-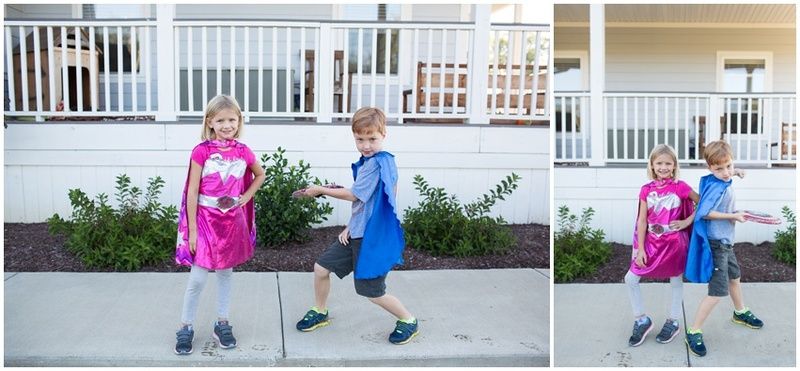 Decades day-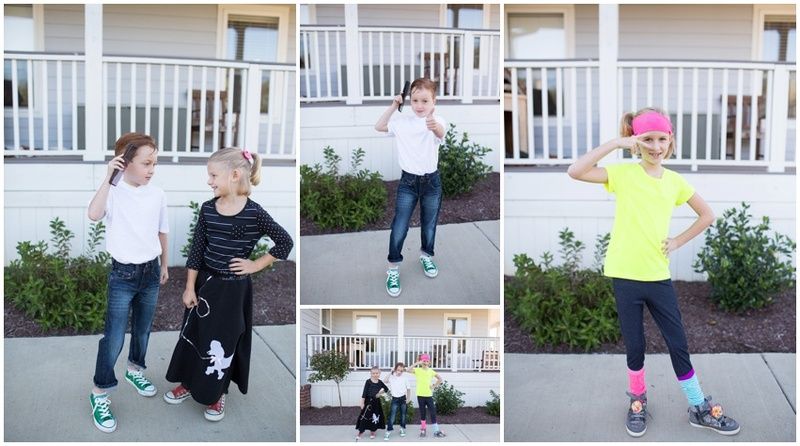 Country day-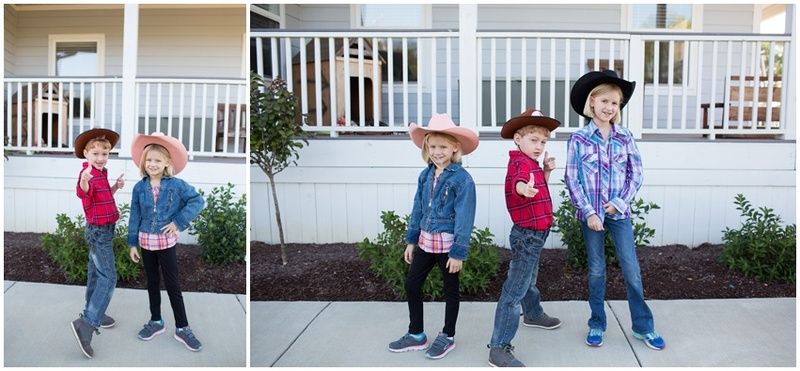 Henry was so proud of his pumpkin for the decorating contest at school this year. We got online and looked at different ideas and he quickly made his decision. Clifford it was. He painted, cut and glued with great intent & scored a 2nd place prize ribbon for his efforts! Ava scored 1st in their class for her awesome elephant pumpkin!
So far, Kindergarten has been really great for Henry. He seems to love it. He's kept his clip on "groovy green" most days (although we did have one talking incident that moved his clip to "bring it down blue". Where he gets that talking from, who knows?). He loves playing soccer at recess with his friend Diego. He takes his lunch most days, but gets to choose one day a week to buy lunch at school. Friday pizza day is usually the winner. His reading skills have grown by leaps and bounds over the last several weeks. Every night he's going to bed looking at a book or a comic. Last night I found him like this. Sweet boy.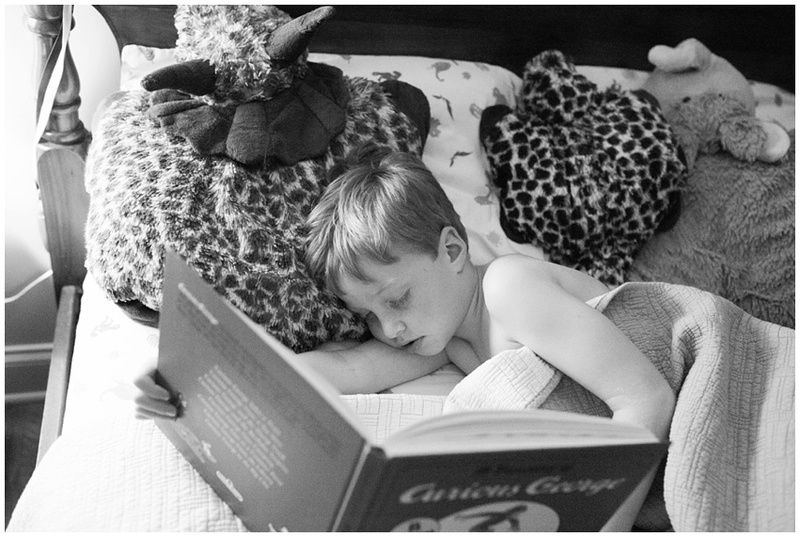 Charlie has had big things on her agenda lately as well. Houston, we have a baby in the upright position.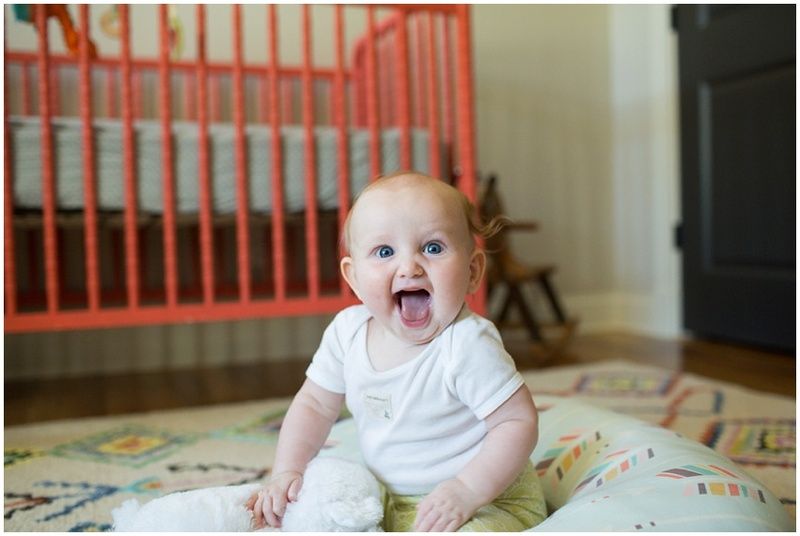 And that one curl. I'm surprised it doesn't throw her off balance.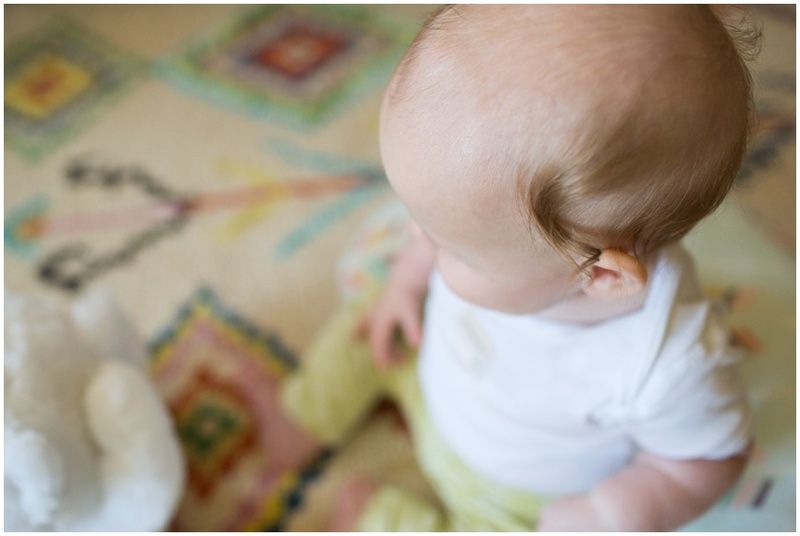 It's crazy to think this baby will be 6 months old NEXT WEEK! What? She is our happy smiley girl for the biggest part of the time.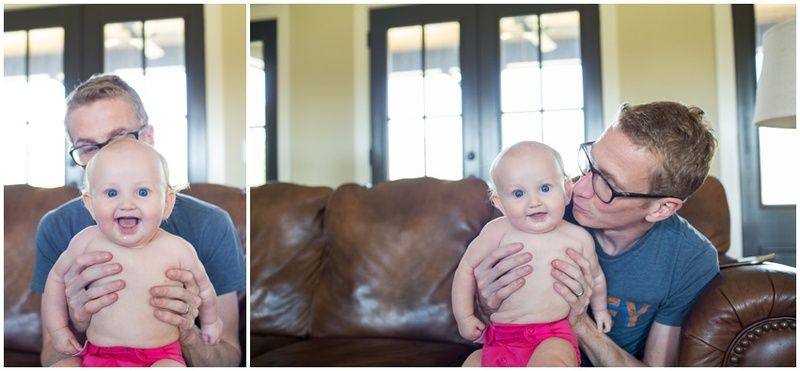 This has
got
to be my favorite baby age. I remember thinking this with Henry too. Sitting up is a game changer, and soon there's introducing Charlie to foods. So much fun! We bought a nifty little high chair that attaches to the edge of our kitchen island. Charlie is super content to sit in it. She watches us cook from her new perch, but more importantly she has a front row seat to the Henry Show. She is highly amused.
Sometimes when she's sitting there watching us make dinner, Will or I will give her a big stick of celery to gnaw on. She doesn't really get any bites but that cold celery sure must feel good on her gums because she loves it. One night I decided to give her a few baby puffs just to see what she did with them.
A few weeks ago Charlie went on her first airplane ride! My mom, Charlie & I headed off one Friday morning to catch a flight up to Columbus. We had places to go and people to see.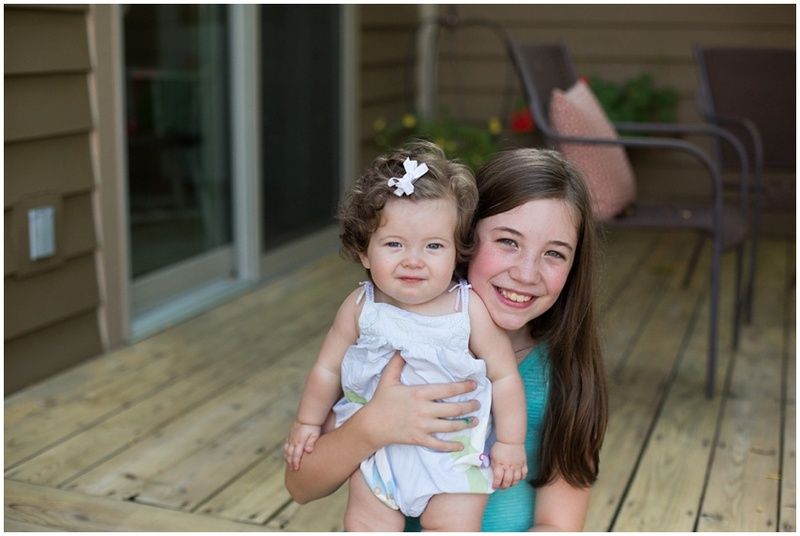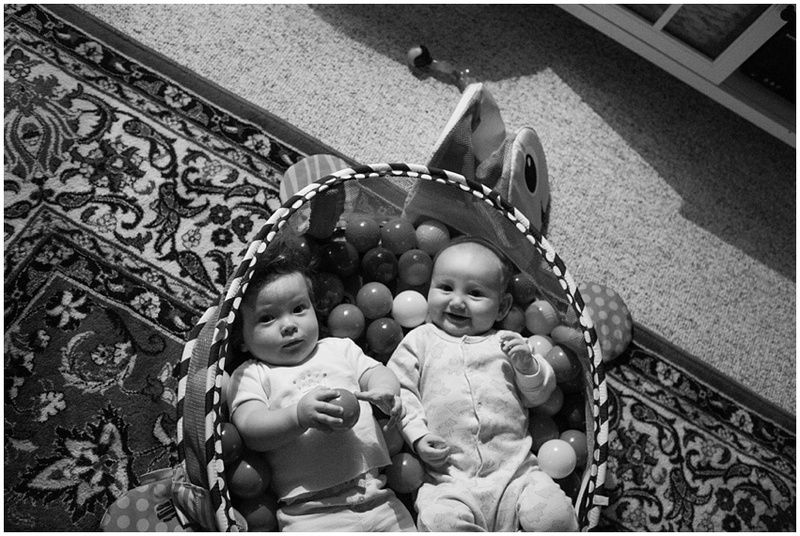 I did Evy Ruth's (slightly belated) 6 month photo session while we were there. It was really so much fun. Babies just change so darn fast, and it was crazy to see how different she was from when we last saw them in June. Of course, it seemed like the perfect chance to get some photos of our youngest set of girls together. Charlie still can't figure out what on earth that was that Aunt RoRo put on her head, but she went with it. ha!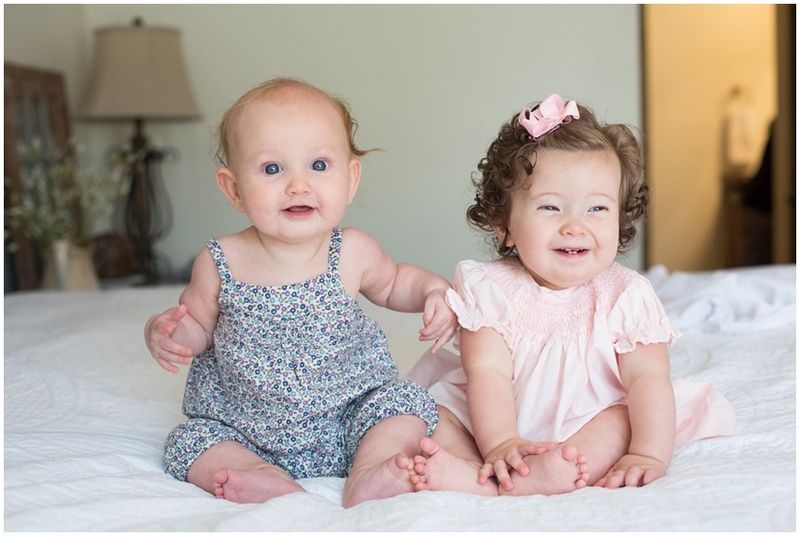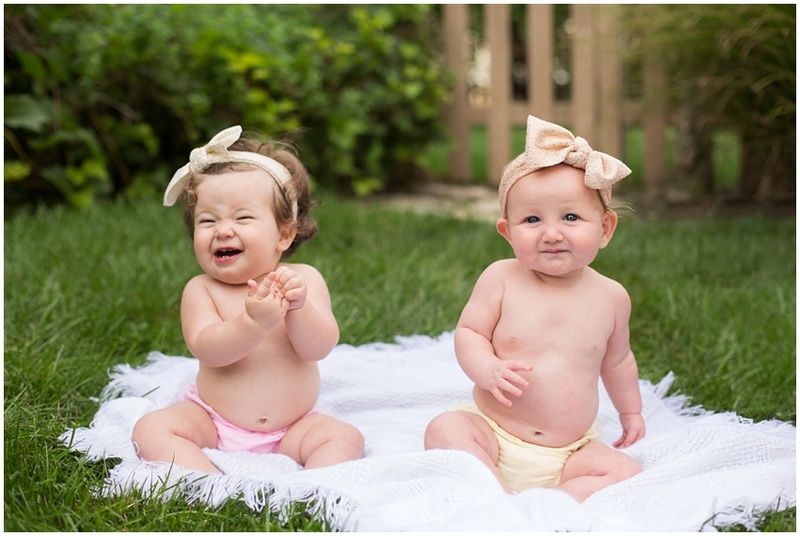 She wasn't too crazy, however, about Evy's ear flicking activity. Robyn and I couldn't help but just sit there and laugh. Poor Charlie. We did rescue her, after a couple of photos of course.
One family member proved that the apple truly doesn't fall far from the tree.

With the weather steadily cooling off, that meant Charlie and I had to get it in gear to try to catch some photos of her in the family washpan before it gets too cold to have a naked baby outside. Henry had his turn a few years ago.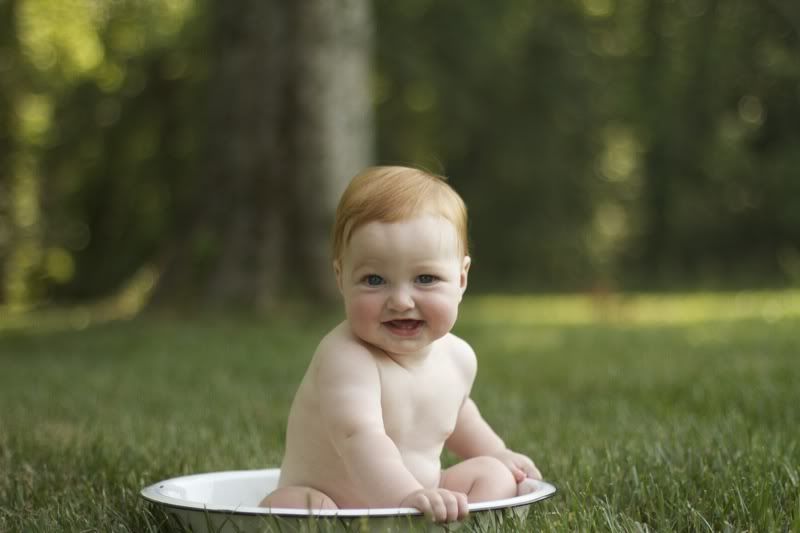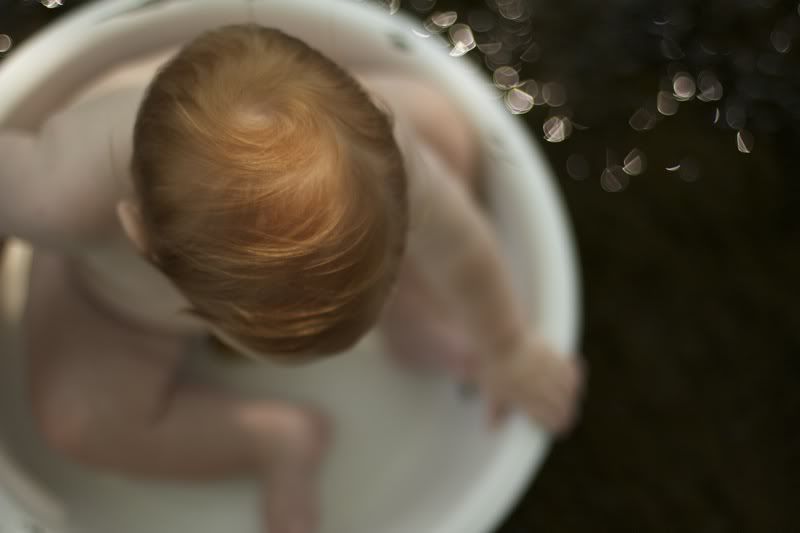 Five years and 4 months later, same pan-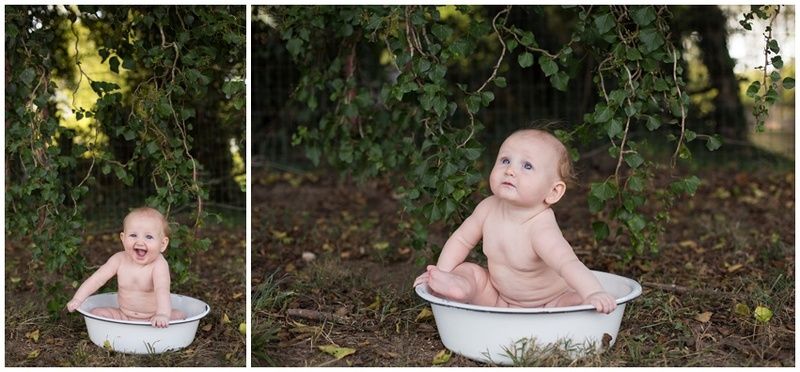 Thanks for stopping by and check in on us again soon!