As much as we hated to see Ella Grace and Cohen's Tennessee visit come to an end, the end proved to be the very best part. Last Saturday we loaded up and headed down to Gaga and Pappy's house. The rest of our Pierces had made it down from Ohio, to retrieve their sweet kiddos, and we could not wait to see their faces. My mom and dad's house, full of grandkids, is just the best.
Even though Tennessee had what seemed liked record breaking temperatures last weekend, we couldn't keep ourselves inside for long. We popped over to my parents' neighbor's house. Who can resist baby goats? Not us, apparently.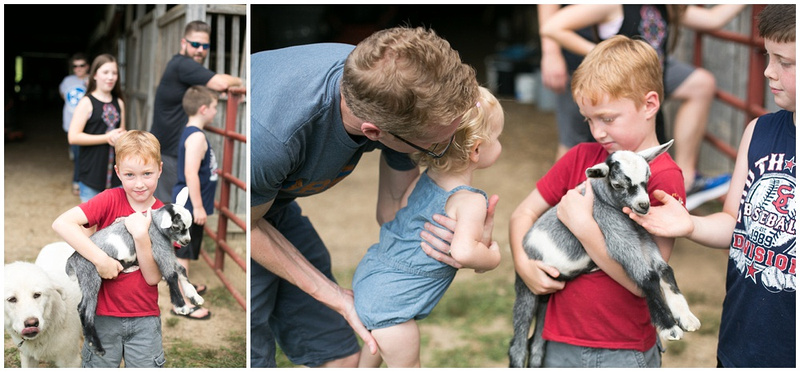 Dennis and Patsy have such a beautiful property. They have lived there for 3 years but it looks like they could have been there for 30- and I mean that in the best kind of way. There were so many areas to explore. I think all of us enjoyed every second.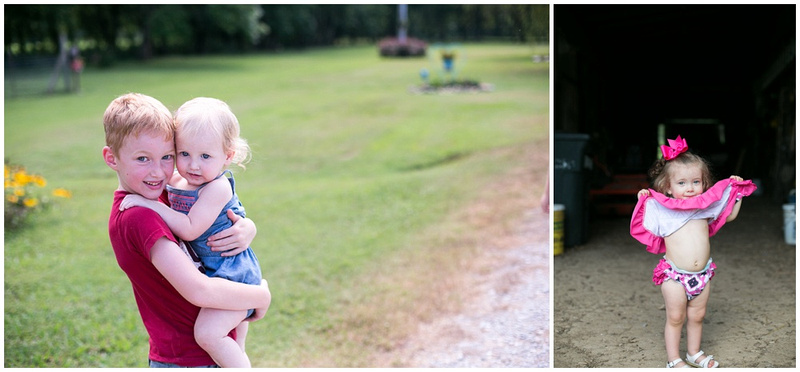 Everybody was starting to get hungry (both for dinner and a break from the heat) so we headed back to Pappy and Gaga's to stuff ourselves silly at lunch. Then straight back outside for more playtime and then to Pappy's pond to feed the fish.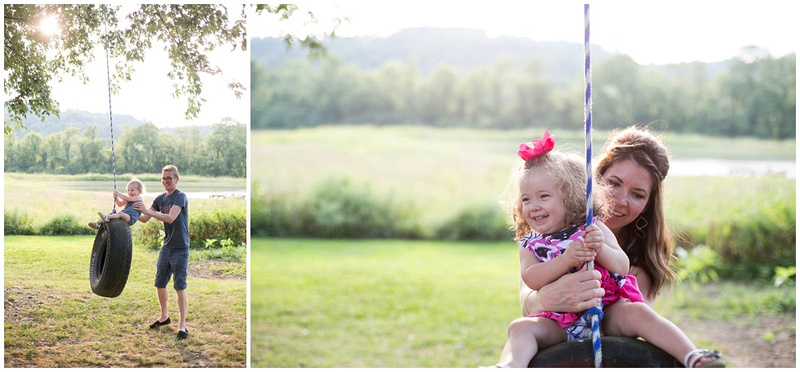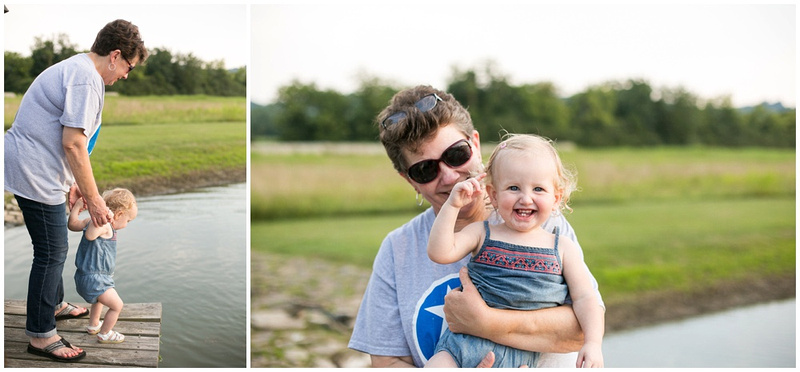 And of course it's not an official family get-together unless someone is tortured for a group photo.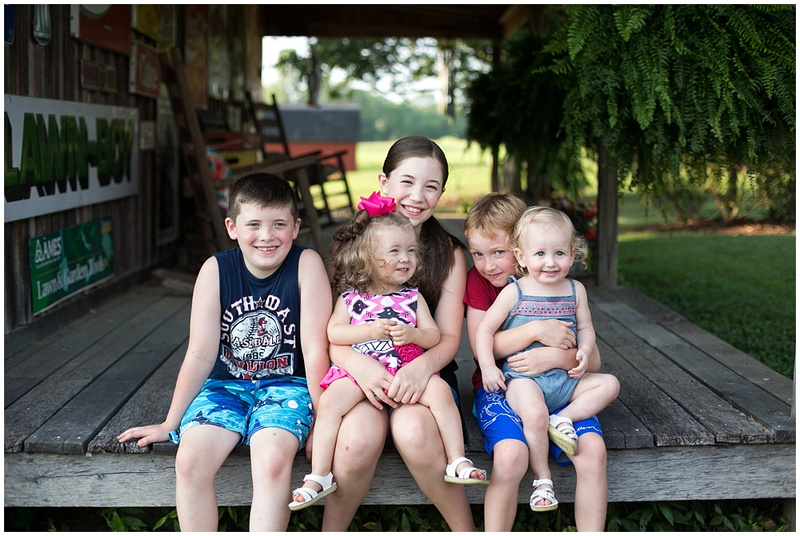 This is probably a more realistic capture of the process, however-
That day was the kind of day that goes by way too fast! We miss our Ohio people so much and were so happy see all their faces and to get some time to visit and play. What a happy and wonderful afternoon!